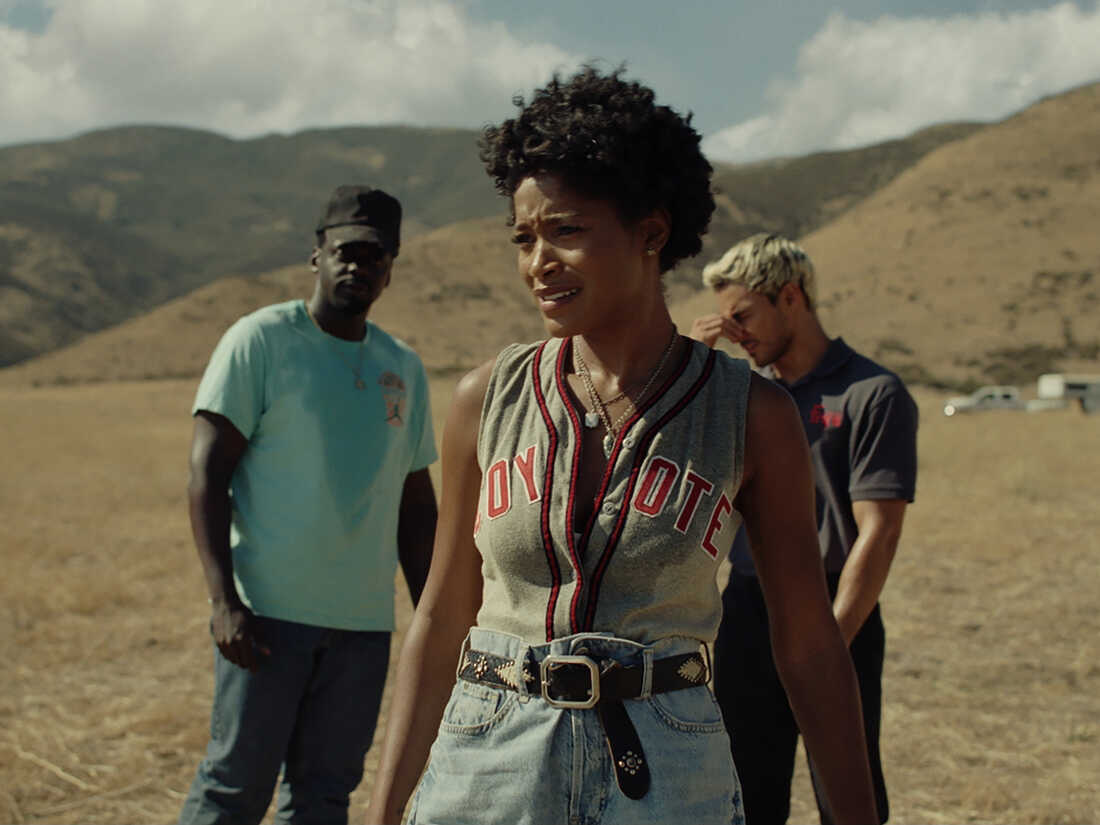 No matter how good your work may be, you will always be judged by your greatest achievement.
Such is the case with filmmaker Jordan Peele. Having established himself with the gold standard of modern day, elevated horror with 2017?s Get Out, Jordan Peele quickly became the hottest genre director in recent years. Comparisons to Alfred Hitchcock and other greats have been well-earned for his work as he continues to provide exciting horror entries that speak to the black cultural experience in the modern era. The problem is, of course, is maintaining the accolades.
While his follow-up films and projects have proven to be incredibly well-executed and intricate puzzle boxes worth unlocking, they are inevitably going to be compared to the film that sent a shock through the system. (In some cases, one can compare Peele?s current career trajectory to that of M. Night Shyamalan who, after crashing through the door with The Sixth Sense, has found it difficult to escape from the legacy of that first film.) Now, with the release of Nope, Peele again has created a solid piece that entertains and challenges his audience.
But, as unfair as it is to say, it?s simply not as good as Get Out.
Nope tells the story of OJ and Emerald (Daniel Kaluuya and Keke Palmer), two Hollywood horse-trainers who live a quiet life in the desert of Agua Dulce in California. Having inherited the family business from their deceased father, the siblings have found the business to have fallen on hard times. Forced to sell off their horses gradually to Ricky (Steven Yeun), a local owner of a theme park, the two ponder what will become of their homestead. However, when they encounter a mysterious ship in the sky, the two join forces to get footage of this otherworldly encounter as a way to make their mark on history.
Leading the film may be solid performances by recent Oscar winner Kaluuya and Yeun but, unquestionably, Nope feels like a star-vehicle for Keke Palmer. Bounding around the screen with endless energy, Palmer is the fire cracker that lights the fuse of Nope and keeps it burning. There is simply an energy and enthusiasm about her performance that one can?t help but be drawn towards. Hers is a character that is not only often funny but frequently, the strongest voice of reason as well, creating a character that it feels more than an amalgamation of a collection of horror tropes.
In a lot of ways, Nope is a more intricate film than Peele?s previous two efforts as it makes use of its metaphors far more subtly than its predecessors. Whereas Get Out and Us had a clear, social conscience, Nope feels much more like a large-scale, popcorn flick. Certainly, this is not a problem? Except for those nasty expectations that have been established already for Peele?s work. Unfortunately, for many, this left Nope to be seen by many as more confusing film, despite the high praise from critics (mostly) across the board.
Although Nope works as an entertaining and fairly straightforward piece, it also feels like there?s something more to be discovered within it. Even without the clear social impetus of Peele?s other films, it?s relevant, sharply written, and entertaining and its own right. Set on the outskirts of Hollywood, Nope is an scathing look at our obsession with fame and notoriety. In an influencer-driven culture such as this, everyone seems to have an interest in cashing in their chips in the Hollywood game. OJ and Emerald fight tirelessly to unlock the mystery of the skies, not out of the sense of wonder, but out of a desire to catch their ?Oprah moment?. Despite the trauma that he experienced in his youth, Ricky builds a shrine to his legacy within his office while Holst yearns to leave his mark with the ?perfect shot?. (Even the fact that Kaluuya?s character is named ?OJ? brings to mind the infamous ?Trial of the Century? of the mid-90s.)
In this film, everyone is fighting for their five minutes of fame as they look for their chance at immortality. But, even though?Nope?celebrates the Hollywood dream, it also cuts against it as well. Characters such as Ricky have been left scarred by their experiences with fame but still they clamour for it. In this way, dreams of stardom are seen to come at a price (even a deadly one).?
On the disc, features are surprisingly sparse for such a large release. As a result, there are few episodes to get excited about, generally. (Although ?Call Him Jean Jacket? has a surprising level of depth into the design and sound design for the creature itself.) Nevertheless, it?s also worth noting that the film looks stunning in its 4K release as the film?s visuals absolutely pop on the television screen. Although the film is meant to feel immersive on the big screen, the colour and scope translate well at home. In each scene, the dryness of the desert or (apparent) serenity of the sky look stunning, drawing the viewer into film?s scope. (?We wanted the sky to feel like the water in?Jaws,? Peele?s team notes.)
But, no. If?Get Out?is the standard,?Nope?doesn?t make the grade. But, sometimes, the brass ring simply can?t be the expectation. On it?s own,?Nope?is a highly entertaining ride that?s worth saying yes to, even if it doesn?t match the standard of Peele?s best work.
Get Out is available on 4K, Blu-ray, DVD and Digital on Tuesday, October 25th, 2022.