For me, Saturday at AFIFest Presented by Audi was a day of globetrotting. Films often bring the world to us in many different ways. We see other countries through the eyes of filmmakers who wish to share their cultures?both with love and with a critical eye. They introduce us to people we might never meet, but we get a chance to know and appreciate.
Iran is a country much in our national news with talks of nuclear programs and sanctions. But that is not what filmmaker Jafar Panahi is interested in. In 3 Faces, well-known actress Behnaz Jafari (herself) gets a phone-made video from a young woman who may or may not have committed suicide because her family won?t let her study acting. Jafari sets off with a director friend (Panahi) to go to the remote mountain village to discover the truth. The trip brings us in contact with many people who have nothing to do with the issues that fill the news. The film focuses on the customs of the people and especially on how that affects women in that society. It is of note that Panahi has been arrested, sentenced to jail (now a loose house arrest), forbidden to leave the country, and banned from making films for 20 years. Obviously, he is still doing so. 3 Faces is scheduled to be released here in the spring.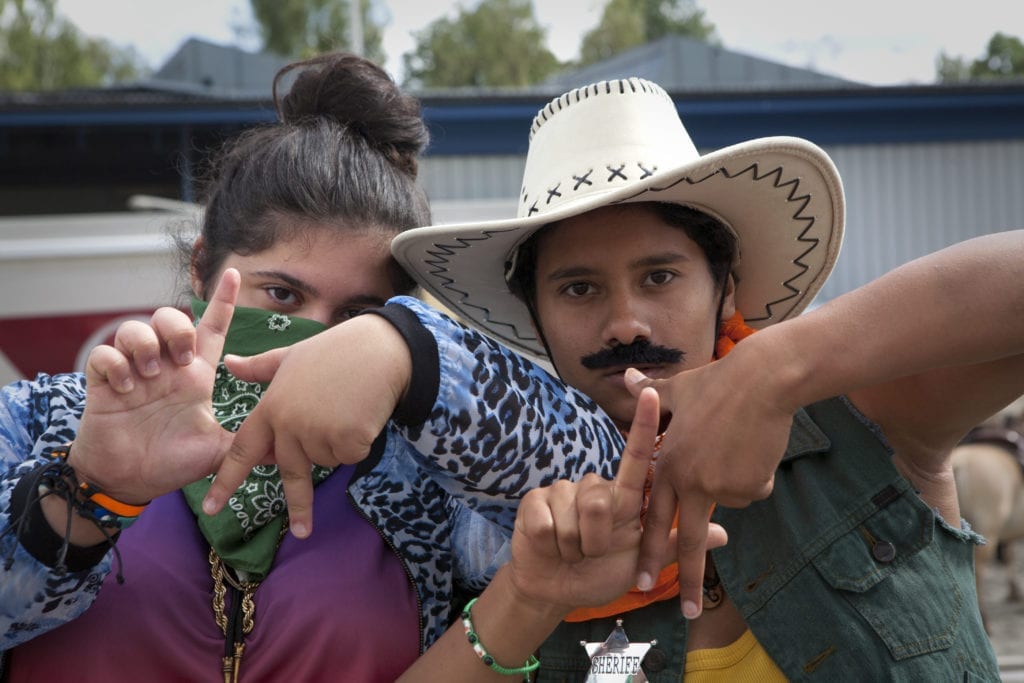 For a lighter story, Sweden provides Amatuers. When a German low-price superstore considers placing a store in the small town of Lafors, the cash-strapped city council ask students to make a promotional film about the town. On seeing the results, they find a real filmmaker to come and take over. But two of the students keep at it to create something that shows the true character of the town. This is a story about allowing those who are overlooked to be seen and heard. The film shows the broad range of diversity that makes up the society. It also shows the personal level of what it is like to be part of a society, but not quite really be a part.
Mexican director Alfonso Cuar?n has made a very personal film in Roma. In a taped message before the screening, Cuar?n noted that it was based on memories from his childhood in Mexico City in 1971, and called it ?a love letter to the woman who raised me.? The film is not so much about plot as it is a character study of Cleo (Yalitza Aparicio) a maid in the home of a doctor?s family. She is both part of the family, but also her place is nearly always that of a servant. The film is vignettes of her life with the family?the tragedies, and the joys. The film is a visual treat with astounding black and white cinematography. But its real power is the emotional strength of some of the scenes. Roma is Mexico?s official entry for Oscar consideration. It opens in select theaters on November 21, and will be available on Netflix in mid-December.