?We are responsible for the community we build and the stories we tell.? This is the tagline for AFI Fest 2021. That phrase appears on various promotional materials. It reflects the idea that films are more than just entertainment; they help to shape the way people see the world. That understanding is very appropriate for the features I watched on Friday.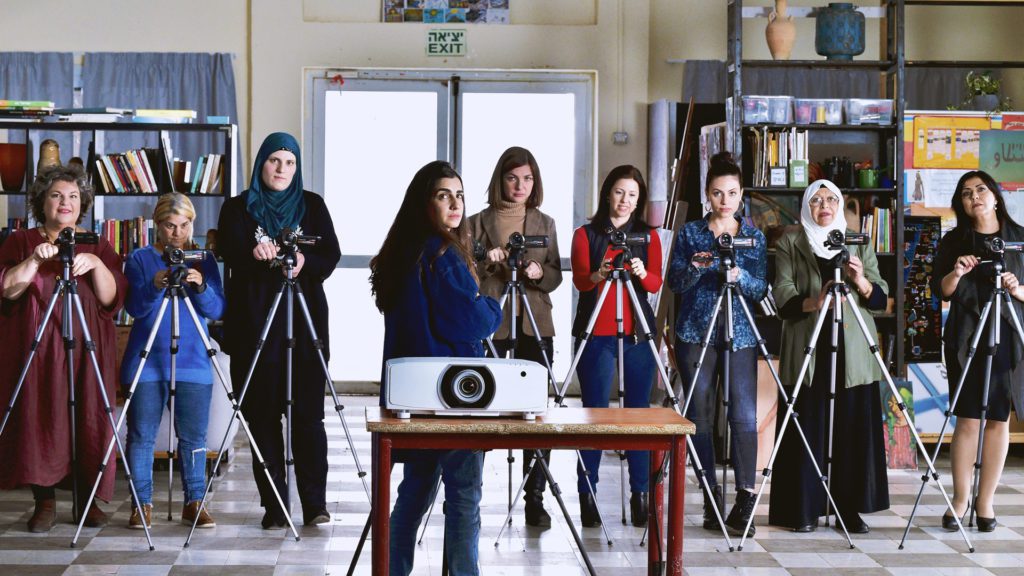 In Orit Fouks Rotem?s Cinema Sabaya, a group of Jewish and Arab women take part in a class to learn how to make videos. The women vary in age and background. Week after week, as they share their assignments, they begin to learn of each other?s lives and dreams. At times the differences seem stark, yet there are also many ways that they discover common fears and concerns. Their time together sometimes crosses lines of intimacy before they know it. In some ways they all have dreams fulfilled through this class. This is an exploration of both community and stories.
This was a scripted film (with a very documentary feel) that gave the actors a great deal of freedom as they delivered their lines. It was based on a number of real women?s stories. One of the interesting bits, for me, is that the film director teacher never really shared her own life the way these women did. She really is a bit separated from the group as a whole. Perhaps a sign that sometimes when filmmakers stand a bit outside looking at others, there is a wariness.
Ali & Ava from Clio Barnard is the story of a South Asian man and an Irish woman who are both dealing with loss and loneliness. Ali?s marriage is breaking up following his wife?s loss of a pregnancy. He is keeping their separation a secret from his close-knit family. Ava has been widowed about a year, but there were issues in the marriage before her husband died. When the two meet, a connection develops and grows over a lunar month. Ava?s adult son is none too happy to have any man in Mom?s life, let alone a man of color. As the two people begin to share their lives and secrets, they have to struggle with the question of if they are ready to find new happiness.
This film feels very much like a Ken Loach film?in large part because of the Yorkshire setting and working-class characters. (I hope if the director reads this, she takes that as the compliment I intend.) We get the feeling of real people as they struggle with the real trials of life.
Today?s shorts included:
Enviar y Recbir (Shipping and Receiving) from director Cosmo Collins Salovaara. A warehouse worker is told to do what he wants with a damaged dress. He tries to give it to his daughter who is uninterested. A neighbor doesn?t think it?s appropriate for his daughter. Yet the man won?t let it go to waste. (9 minutes)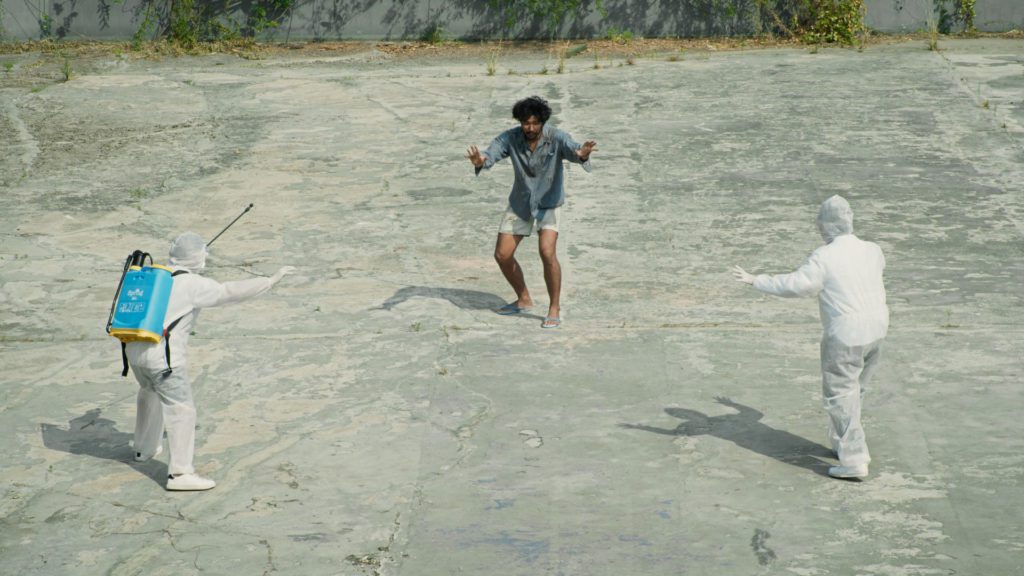 New Abnormal from director Sorayos Prapapan. A look at what life has become during the COVID-19 pandemic, with temperature checks, masks sold out at a drugstore, washing hands, and all the other things that are so common now. It?s done with a touch of humor. (14 minutes)
Mon Amie qui Brille dans le Nuit (My Friend Who Shines in the Night) is an animated film from Gr?goire de Bernouis, Jawed Boudaoud, Simon Cadilhac, and H?l?ne Ledevin. A ghost on its way to whatever the hereafter might be is struck by lightening and falls to earth with no memory. A man helps it find its way back to where it needs to be. (9 minutes)
Your Street from director G?zin Kar. A look at a short road in an industrial area in Germany that has been named after a four year old victim of a Neo-Nazi attack. Is using such a road as a memorial a good way to be reminded of the past? (8 minutes)
Sandstorm from Seemab Gul. Zora, a Pakistani schoolgirl, sends a dance video to a virtual boyfriend, who blackmails her with it. It is a struggle as Zora faces the patriarchal society she lives in. (20 minutes)