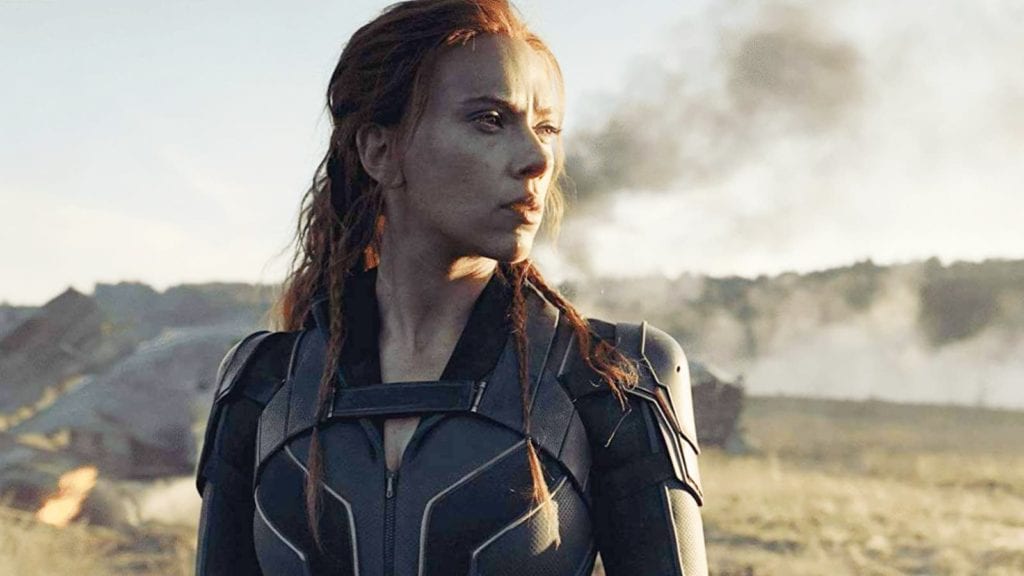 Marvel makes movies.
Of course, you could be forgiven if you?d forgotten this. With the recent push to extend the MCU into the world of streaming with buzzy series like WandaVision, The Falcon and the Winter Soldier and (now) Loki, it might seem like they?d forgotten about their status as the Crown Jewel of the Box Office.
Even so, while this heavy emphasis recently may have been (partially) inspired by the lack of movie screens during the pandemic, Marvel refused to budge on the release of Black Widow. For Kevin Feige, the intent was always to bring people back to theatres with a bang. So, we saw release dates pushed back further and further. (So much, in fact that there are 4 films coming in the next 6 months?)
Now, with the release of Black Widow, we can finally see why.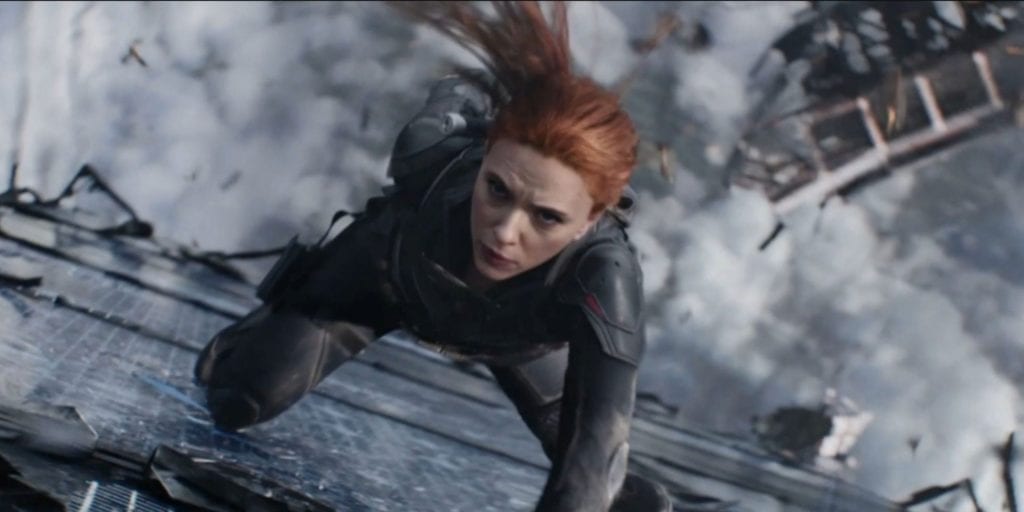 Immediately following the events of Captain America: Civil War, Black Widow follows Natasha Romanoff (Scarlett Johansson) as goes out on the run. Hunted by the US government, she takes a step into her old life with the hope of disappearing into the night. However, when Romanoff is forced to confront a dangerous conspiracy with ties to her past, she must re-assemble the estranged members of her family and deal with her own broken story in the process.
Directed by Cate Shortland, Black Widow is absolutely something to behold. Part James Bond and part Mission: Impossible, Widow is a globe-trotting adventure that gives Widow her due. In Black Widow, Johansson steps out on her own with a film that takes itself more seriously than many other films in the MCU. Anchored by a solid script by Jac Shaeffer and Ned Benson and some marvelous action scenes, it?s easy to see that the ?cinematic? side of the MCU is where they believe their emphasis (read: money) lies. In Black Widow, set pieces simply feel? bigger. Avalanches crash, floating buildings fall, and motorcycles rumble through the streets of Budapest in scenes that are are absolutely eye-popping. When compared to WandaVision?s climatic magic snowball fight or Falcon?s final showdown, it?s clear that these are action sequences are designed to be experienced on the big screen.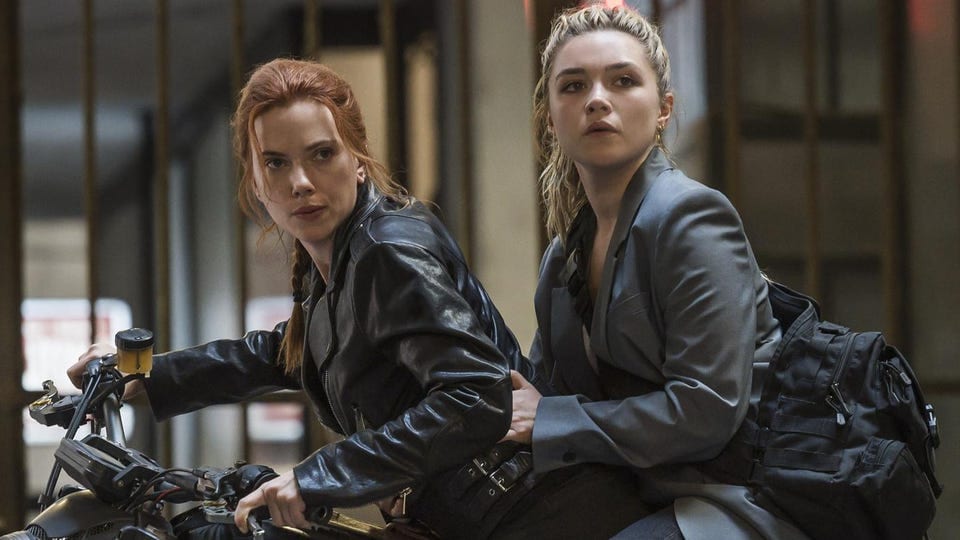 Of course, the greatest victory in the film is that it finally gives Johansson a chance to shine without the help of her fellow men in tights. (?I?m better on my own,? she argues.) Whereas Widow?s other appearances in the MCU have either sexualized her (Iron Man 2) or forced her into various relationships with other Avengers (Captain America: The Winter Soldier, Avengers: Age of Ultron), Widow portrays her character every bit as heroically and confidently as her super co-workers. (In fact, several of the film?s best jokes are at the expense of her previous portrayals.) Here, Romanoff is depicted with intelligence, strength and?most importantly?individuality.
Although it has a global scale, the film itself feels very personal and, surprisingly, small in its scope. In other words, this is not a film where the fate of the world is at stake but instead focuses on Romanoff herself as she attempts to work out the traumatic events of her past. Though it has been referenced in previous films, much of her history has only been mentioned in brief segments, such as ?Budapest? or ?having her surgery?. While Natasha?s rage has been the motivating factor for her character, the MCU has never taken the time to properly explore it.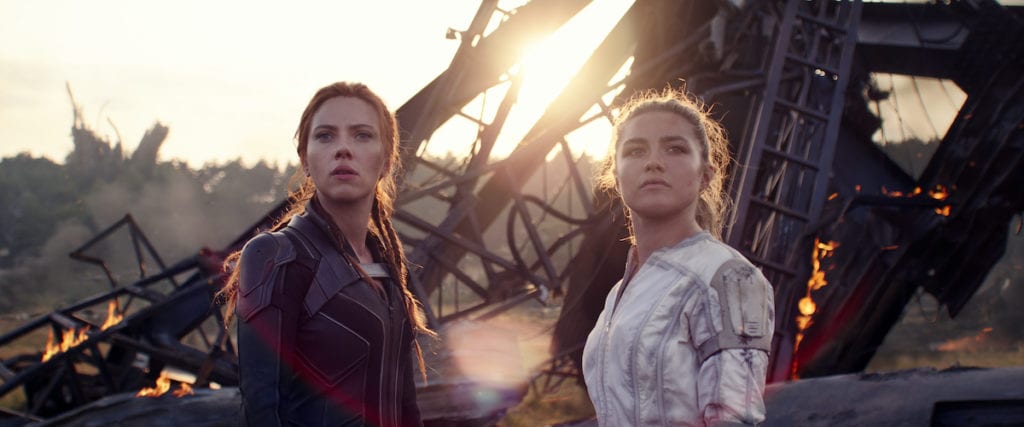 With Widow though, Romanoff finally has the opportunity to face the demons of her past. By reconnecting with her ?family?, she begins to navigate the complex nature of their relationships. By revisiting her old life, she has a chance to reconnect with the story that made her the invaluable member of the Avengers that she has become.
Then, of course, there?s the Red Room itself.
Having been moulded from childhood into a weapon by the Red Room, Romanoff has long spoken of the fact that she?s got ?red in her ledger?. Although she has managed to walk away from the psychological torture of the Room, she still remains somewhat controlled by its abuse. Without any spoilers, there remains shadows in her mind that continue to haunt her. As a result, Black Widow is a film that is very much about reclaiming power and control. By confronting the Room, however, Romanoff has the opportunity to finally do battle with that evil influence and release herself (and potentially others) from it in the process.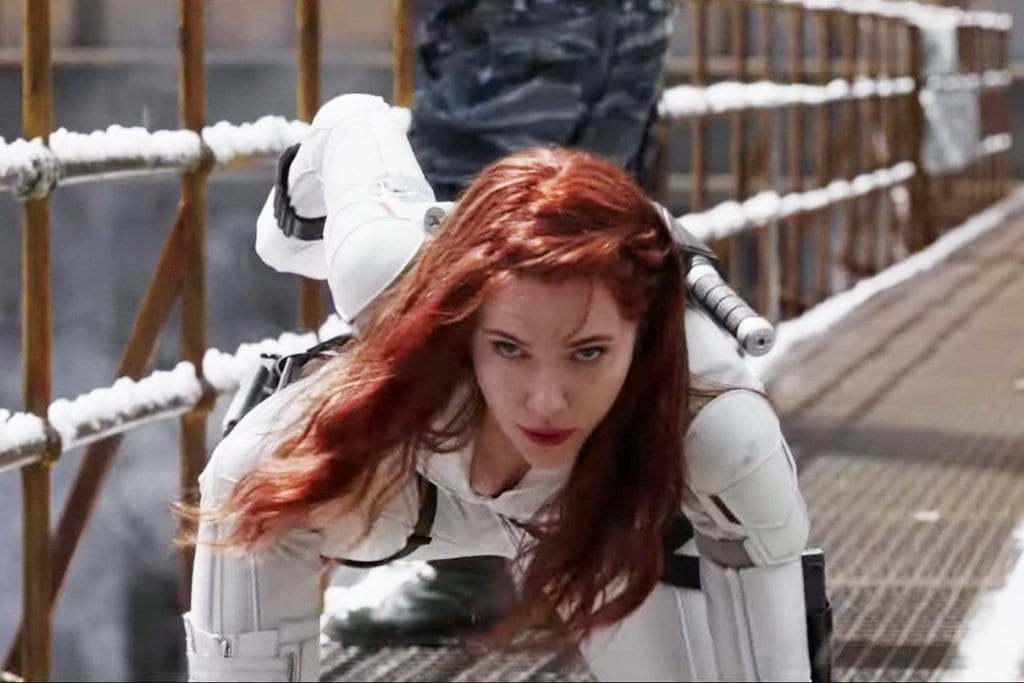 For her first (and I think it?s fair to expect more) solo adventure, Black Widow is wildly entertaining. Fueled by heart, humour and action, the film has the style and scope that you would expect from Marvel without ever losing its soul. Most importantly though, Widow finally gives Johansson the starring vehicle that she deserves and sets a standard for female-led superhero films moving forward.
Black Widow is available on in theatres and on Disney+ on Friday, July 9th, 2021.