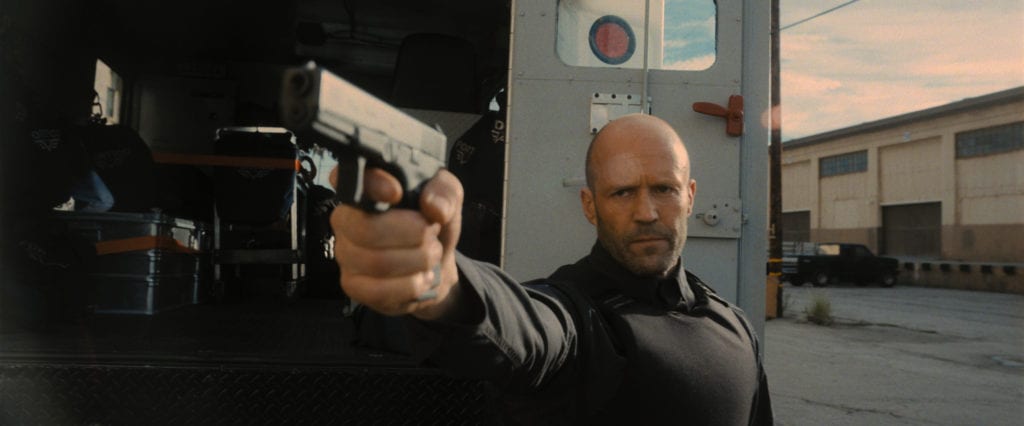 When Guy Ritchie teams with Jason Statham, it?s usually something special.
Known for their unique mix of fun and high-paced dialogue, the duo have made some classic mob films together such as Lock, Stock and Two Smoking Barrels and Snatch. With Wrath of Man, however, Ritchie and Statham know what you?re expecting from them and then subvert their own traditions.
Written and directed by Ritchie, Wrath of Man follows ?H? (Jason Statham), a mysterious new cash truck security guard who barely scrapes by his entrance exam. But when their truck is held up at gunpoint, H leaves his co-workers stunned by killing their attackers with precision and gravity. As H?s motives become clear, so too does he begin take steps to get his ultimate revenge on those who have wronged him.
Broken into three overlapping chapters, Wrath gives Ritchie the chance to play with time and styles. Beginning with that wild (and often hilarious) style that made them famous, the opening chapter of Wrath is an absolute blast and even hilarious at times. Statham plays ?H? with such seriousness and severity that one cannot help but laugh as his co-workers attempt to wrestle with the brutality that they?ve just witnessed first-hand. However, as the film moves on, so too does its seriousness. Gone are the trademark quips and energetic cuts from Ritchie?s repertoire as he allows Statham to increasingly embrace his dark side. As a result, by the film?s end, the tone has shifted drastically from more comedic exploits to vengeful action. Admittedly, the sectioned approach doesn?t always work as it can create a bit of a confusing narrative. However, Ritchie and Statham remain so committed to the film that one can?t help but find it compelling.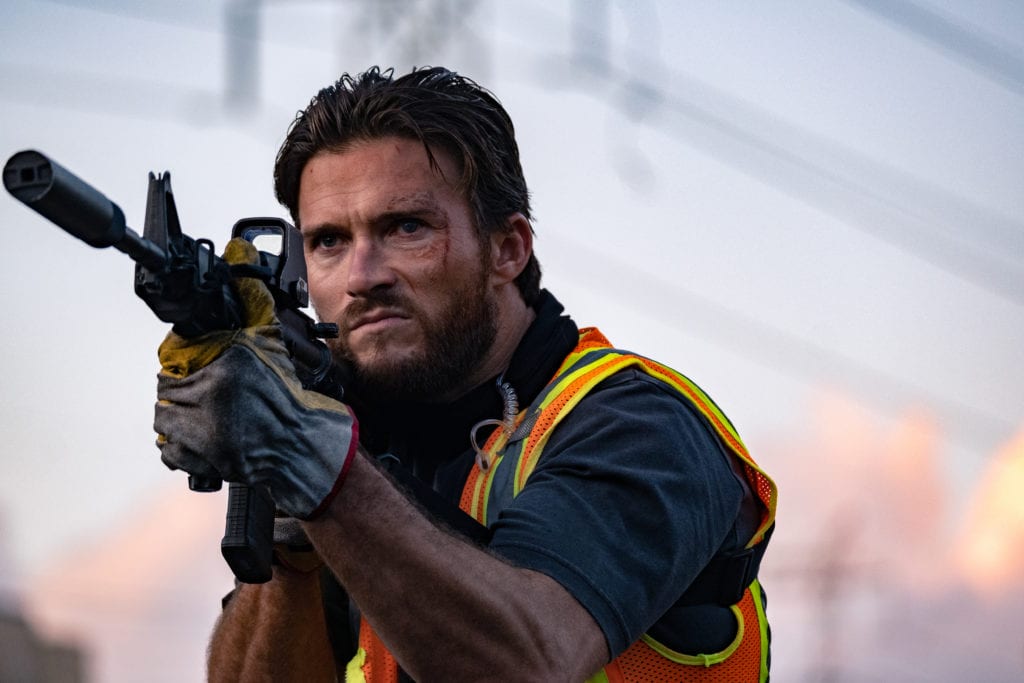 Though he?s stayed in his action/comedy lane over the years, Statham is well-suited to handle such dramatic shifts in tone. Playing H with intensity throughout the film, Statham has a charisma that keeps him likeable, even when leaning into the more violent aspects of his character. At the same time however, his severity of expression also manages to bring the laughs when playing straight man to more comedic characters. As a result, H feels like yet another character that only he can bring to life with his unique gifts as an actor and he keeps the film moving.
What?s always interesting in Ritchie?s films is the moral compass that his worlds live by. Since many of his protagonists are involved with organized crime, we are most often met with sympathetic characters who are just trying to go about their business. With Wrath though, H?s primary motivation is nothing short of revenge. Without giving away any spoilers, H?s arrival at the security depot is rooted in his desire to hand out justice for the pain that he?s experienced. (In fact, it even appears that some people are willing to get out of the way in order to allow him to do so.)
Whereas some of Statham?s characters often maintain their humanity amidst the carnage, H remains slightly unique. Although the film reveals the heart behind his acts of violence, H is no hero. He cares little about his co-workers and even less about the money that he?s sworn to protect. Instead, he is a man who feels that the only way to make things right is by killing those responsible for his pain.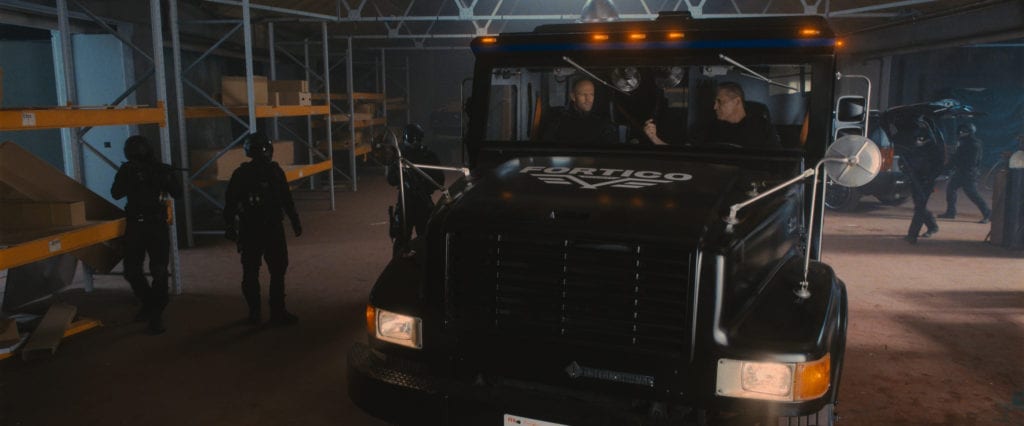 In this world, wrath is equated with justice.
Dark, violent and funny (at the beginning at least), Wrath is quite a ride. While fans of their trademark energy may be surprised at its tonal shifts, Wrath of Man is an excellent entry in the Richie/Statham partnership. After 25 years, the two men simply understand how to best make use of one another and the story benefits from their experience together.
Wrath of Man is available on VOD on Tuesday, May 24th, 2021.