?My prayer worked! I can?t believe it!?
Based on a true story, Julio Quintana?s Blue Miracle is a story of answered prayers, but it is even more a story about finding rebirth in the people around us. It is the story of a washed up boat captain, a fishing tournament, and an orphanage facing eviction. It is billed as a story about saving an orphanage, but there is much more to be saved in this story.
Casa Hogar is a boys? home in Cabo San Lucas. The boys are cared for by Papa Omar (Jimmy Gonzales), who was himself orphaned as a child. But money is tight. The bank is threatening foreclosure. What will become of the boys? Will they have to go back out on to the streets? Omar is determined that will never happen.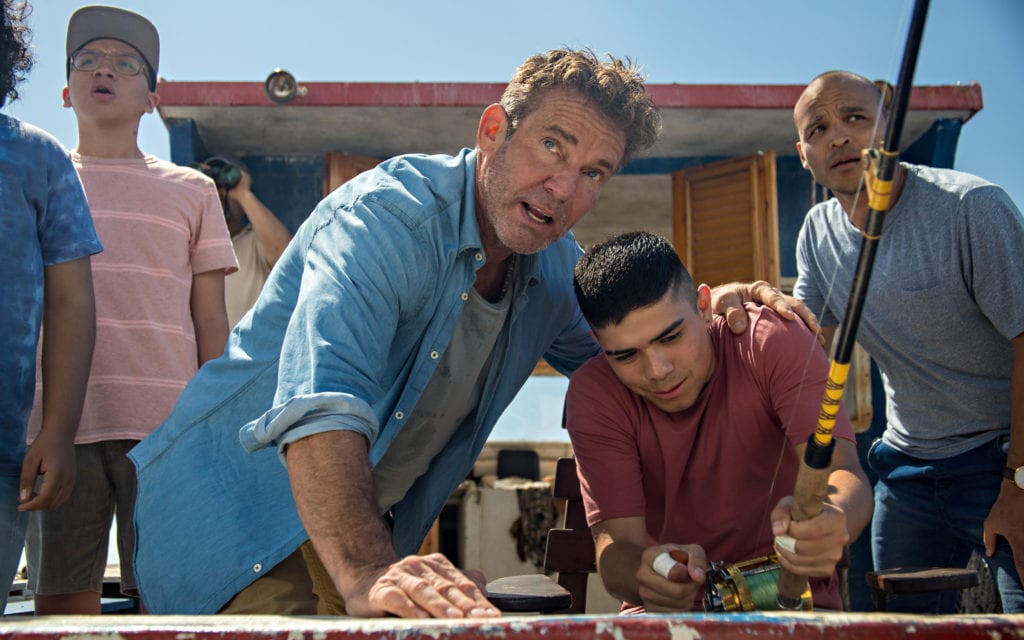 After a hurricane blows through, a prestigious fishing tournament which is usually for well-heeled fishermen, opens to local fishermen for no entrance fee. Wade Malloy (Dennis Quaid), a boat captain who has twice won the event (but in now broke and broken) tries to enter, but as an American doesn?t qualify as local. So he is paired with Casa Hogar who along with Omar, brings a few of the boys, who must actually do the fishing for a trophy marlin. They have three days to try to catch the biggest marlin and bring in enough money to save Casa Hogar and restore Malloy?s ego.
The theme of the film is established very early when Omar is awakened and told that one of the younger boys has gone out into the night. He knows just where to find him?sleeping at the port, wishing for his mother to come find him. Omar, who we see has a large cross tattooed on his back, heads off to gather the boy in. He carries the sleeping child back through the dangerous streets?even a minor gang war. The scene is much like paintings that depict the Parable of the Lost Sheep (Luke 15:3-6; Matthew18:12-13).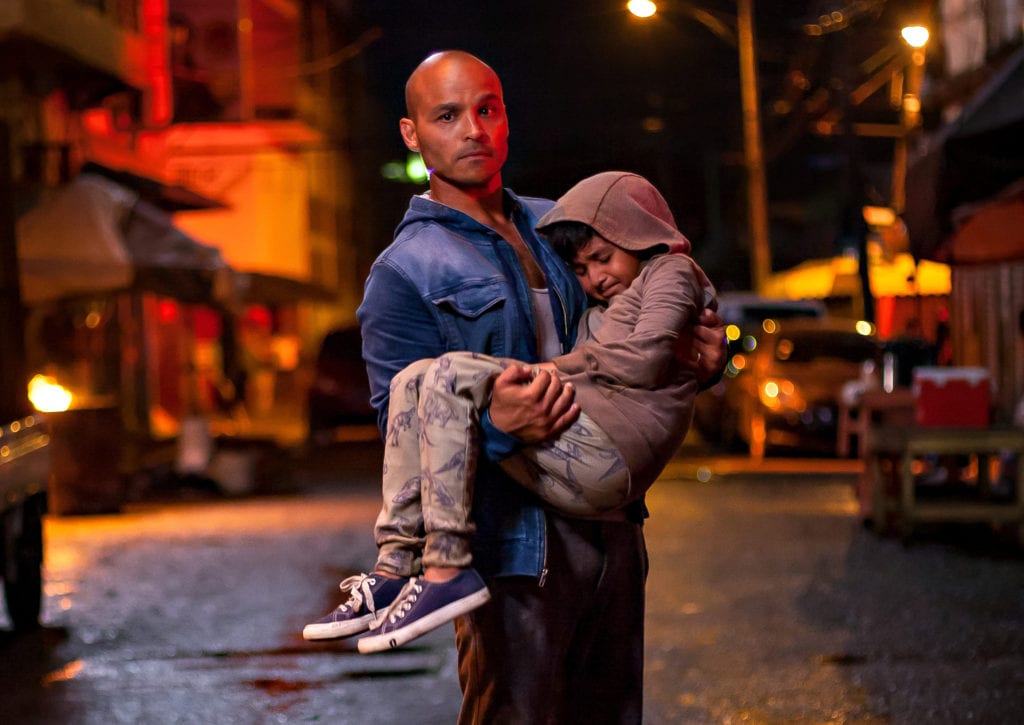 The rest of the film is a series of lost sheep experiences. The two main lost sheep are Malloy, who has become so involved with what he calls ?a calling to greatness? that he has lost touch with all the things of value in his life. He only cares about the next marlin (and not getting that, stewing in his misery). In a twist, his son now lives away from him and barely knows him, while the orphans are fatherless.
The other main lost sheep is Moco, an older street-harden kid that Omar is trying to get to come into Casa Hogar. When Omar tells him he could use his help, Moco replies, ?I only look out for myself.? He stole Malloy?s watch, and to avoid jail returns it under Omar?s supervision. When he and Malloy are on the boat together, there?s friction.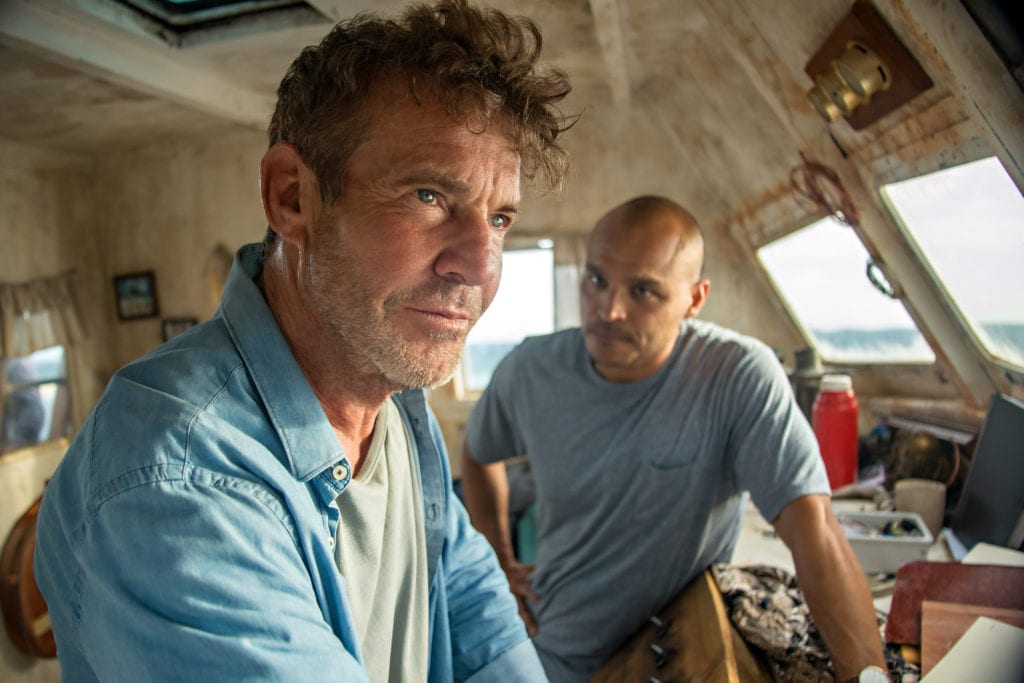 Even Omar has a certain lostness, in spite of his confidence and maturity. He as much as Malloy or Moco needs to be rescued from the wolves around him and within him.
It isn?t so much a particular ?shepherd? that finds these lost sheep. It is the interactions between them all. Each in his own way discovers that he is lost when one of the others shows him the way to return to the safety of the fold.
The film provides the orphan boys with witty dialogue and allows them to be the main purveyors of wisdom (the wisest is the smallest of them). The film is a feel-good story without going overboard with sentimentality. It allows us to not only celebrate the good that comes, but also to consider the ways we and those around us are in need of someone to lead us back from time to time.
Blue Miracle streams on Netflix.
Photos courtesy of Netflix.