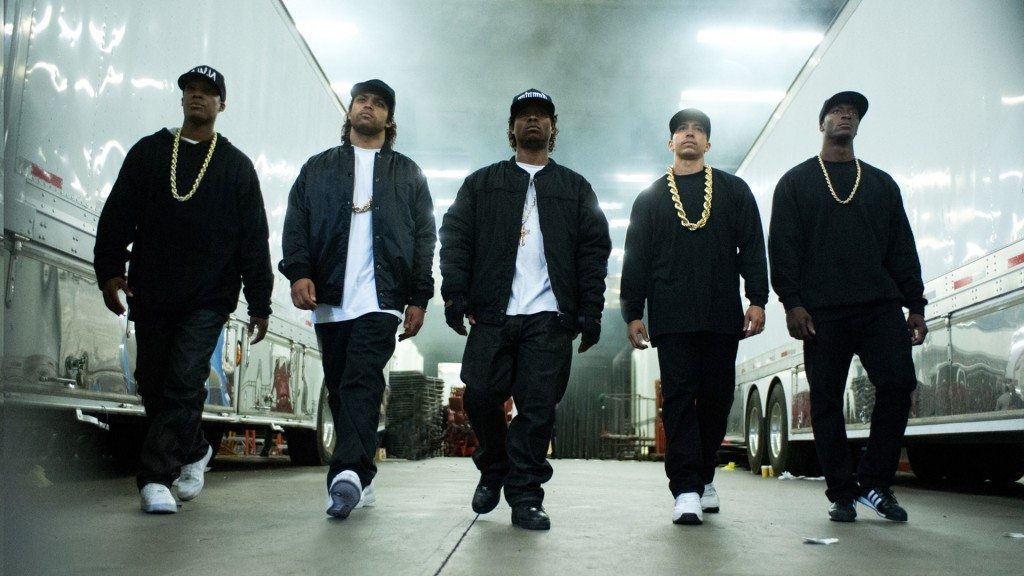 I had a surreal experience in August. I left the theater for?Straight Outta Compton?momentarily, to discuss?Captive?with David Oyelowo… and ended up discussing race, violence, and Jesus Christ with a black man from England. I returned to?Compton?moments later, and found myself wondering what we've learned in a hundred and fifty years since the end of the Civil War.
While the womanizing, pontificating violence of NWA isn't anywhere close to what I'd recommend or advocate for, I found myself wondering if?Ice Cube (O'Shea Jackson Jr.), Dr. Dre (Corey Hawkins), Eazy-E, DJ Yella, and MC Ren weren't prophets in their own way, pushing our country to consider whether white producers, white cops, and white … people weren't missing the point of what America was supposed to be about. [Or, in the case of Christians, what the good news of the Kingdom of God was supposed to be about.]
Now, home audiences can check out the way that NWA impacted society, and consider from the Gary Gary (the director's) perspective, what story he was trying to tell about the way the band blew up – and then disintegrated – thanks in part to violence, greed, and "the lifestyle." Beyond the blu-ray's special features, this particular version shows off twenty additional minutes in the director's cut.
Ultimately, I'm a person who doesn't condone violence – and NWA certainly did. But NWA stood up and spoke for people whose voice was denied and I believe that, as a pastor and a Christian, that is my calling, too. Regardless of what you think about their decisions and beliefs, people are people, no exceptions. Red, yellow, gay, straight, immigrant, Muslim, whatever – when the angels appeared to the shepherds, they told them that the good news was for all humanity.
You may not want to rap along, but?Straight Outta Compton?will challenge you to figure out what you believe the 'good news' is and whether you're really sharing it with everyone.