Short films can be good training for future filmmakers, or they can be an artform in themselves. Each year the Academy awards Oscars to three short films: Best Animated Short, Best Live Action Short, and Best Documentary Short. The nominees for these categories come from around the world and represent excellence, just as all the other films nominated for Oscars do. Each year, prior to the awards, there are programs of the short films that play in select theaters around the country. To see where you can catch one or more of these programs, check Shorts.tv.
Here is my take on the films nominated for Best Live Action Short Film this year.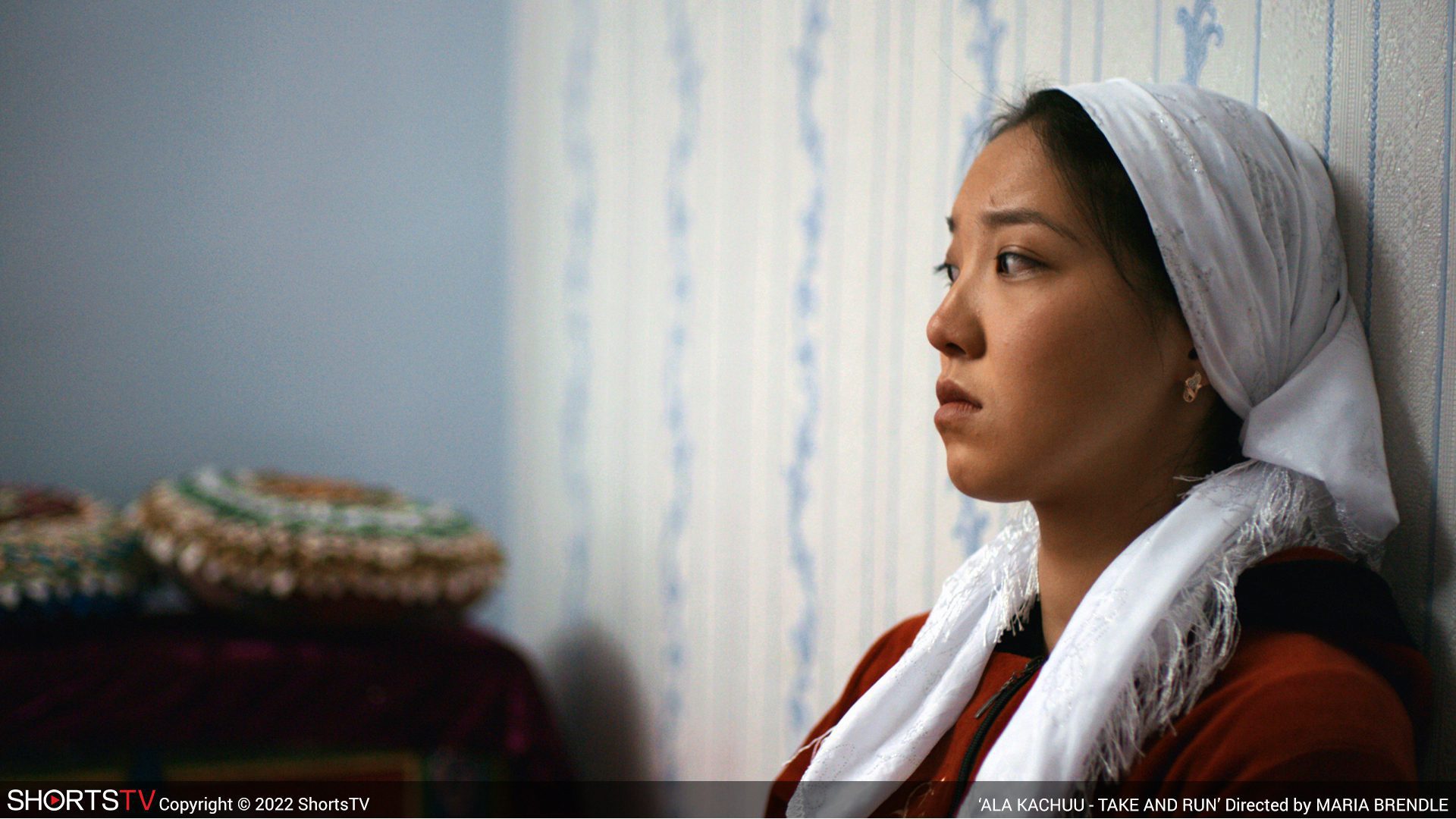 Ala Kachuu (Take and Run). (38 minutes, Switzerland/Kyrgyzstan). Sezim, a 19 year old young woman, runs away from her small village in Kyrgyzstan to study in the city. There she is kidnapped off the street and taken to another village where she is forced into a marriage with her kidnapper. The villagers all seem to think this is the way things are supposed to be. Even her parents, when they find out, approve of this. Is she doomed to this life, or will she find an escape? The film, directed by Maria Brendle, reminds us that many women face this kind of marriage by kidnapping each year.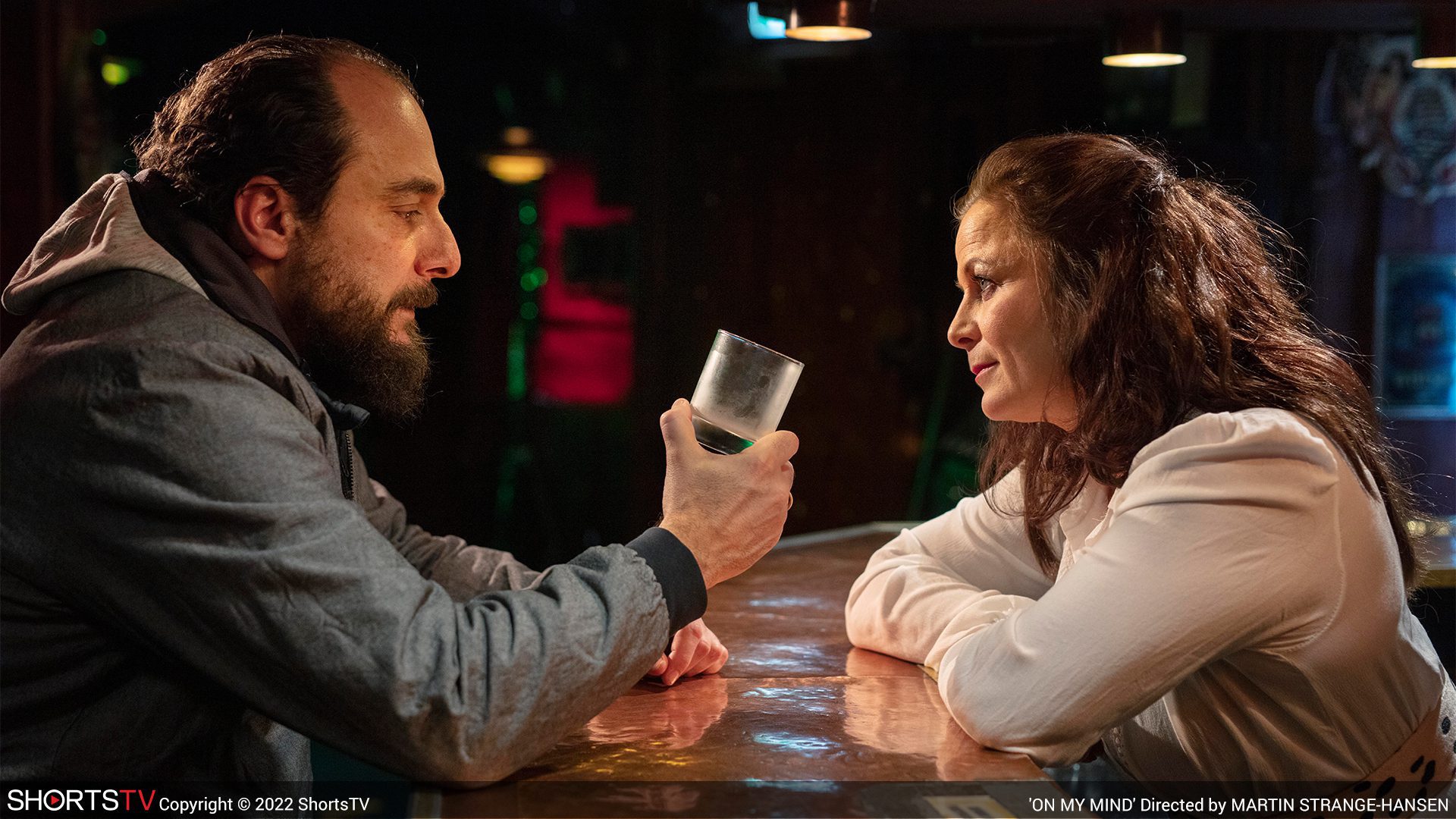 On My Mind, (18 minutes, Denmark). A somewhat disheveled man come into a bar. The curmudgeonly owner really doesn?t want to open, but the kindly bartender pours him a drink. The man sees the karaoke machine and asks for it to be turned on. He wants to sing a song for his wife. He HAS TO SING a song for his wife. Director Martin Strange-Hansen takes what seems like a bleak interaction in the bar turns into a story of tenderness and deep love.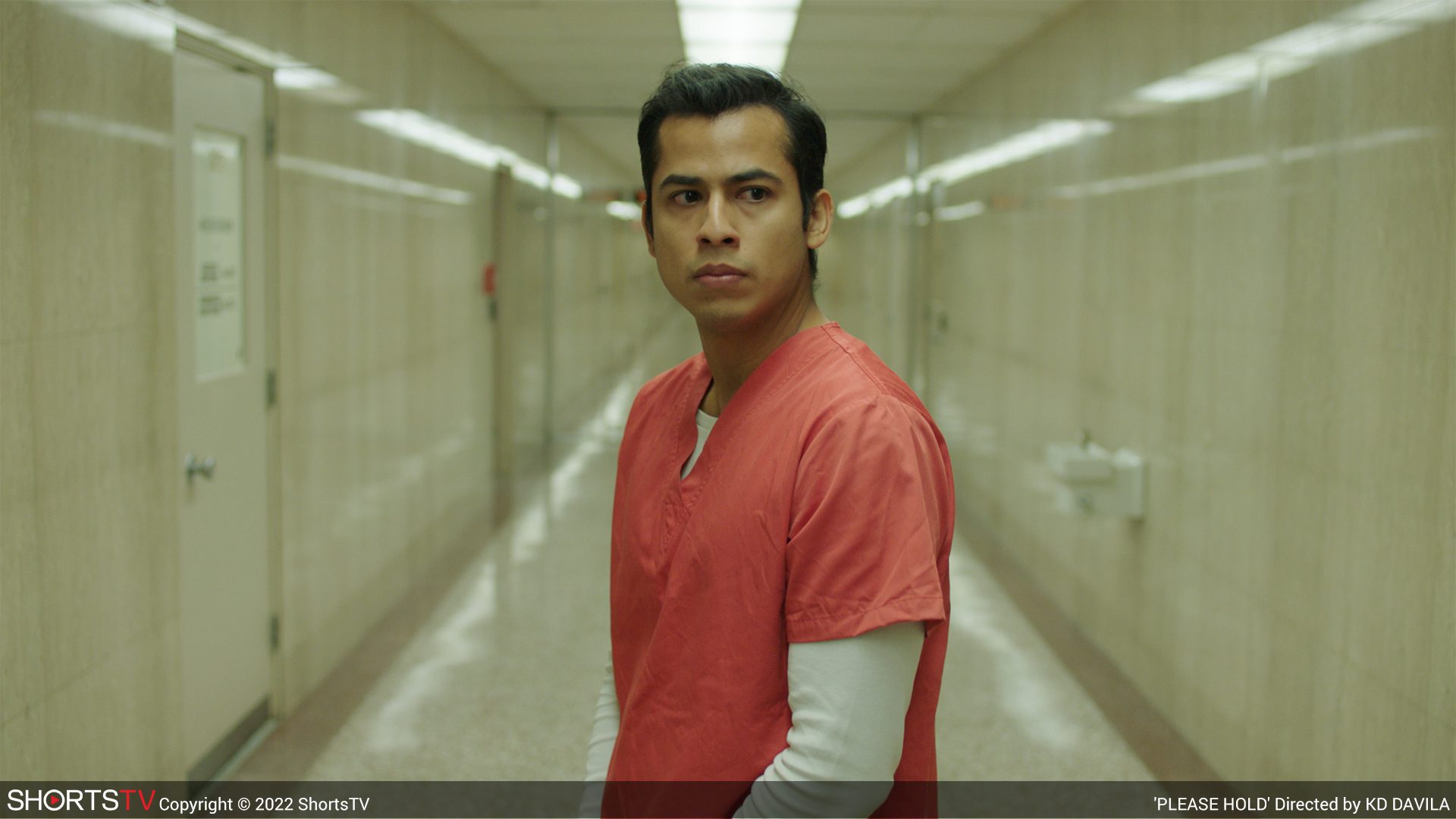 Please Hold. (19 Minutes, USA). Director K. D. D?vila has created a Kafkaesque view of the justice system. When a young man is arrested by a drone, he finds himself in an automated and privatized jail. He doesn?t read the fine print on the terms and conditions for using the phone (who ever reads that stuff?) and ends up with no money to make any calls. His automated private defender wants him to take a plea bargain, but the guy doesn?t even know why he?s been arrested. Is there a way out?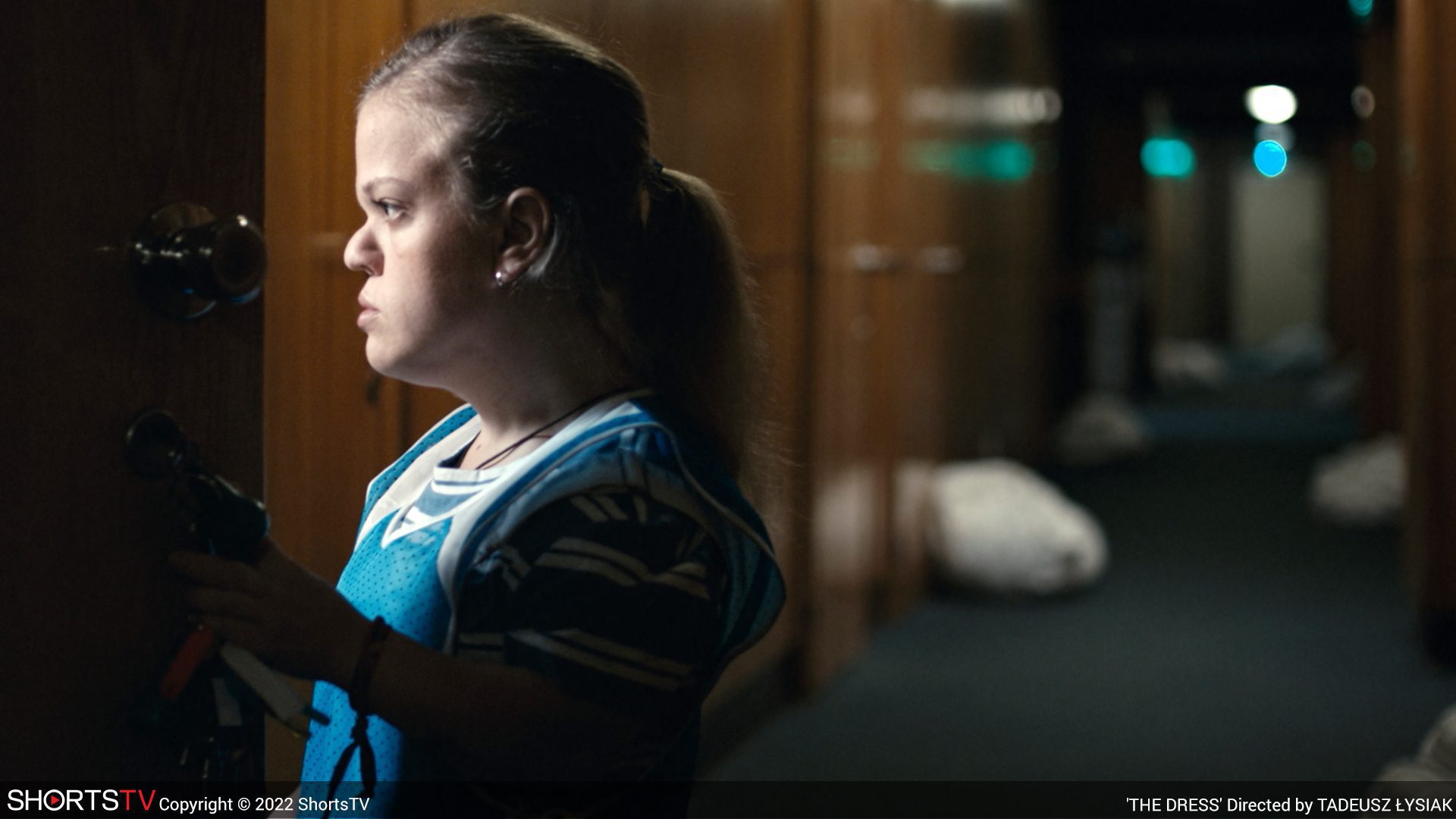 The Dress. (30 minutes, Poland). Julia, a dwarf who works as a motel maid, yearns for love and sexuality. When she meets a truckdriver who seems interested in her, she begins to fantasize and fret over their next meeting. Director Tadeusz ?ysiac takes the film through various shifts in Julia?s emotional state leading up to that meeting.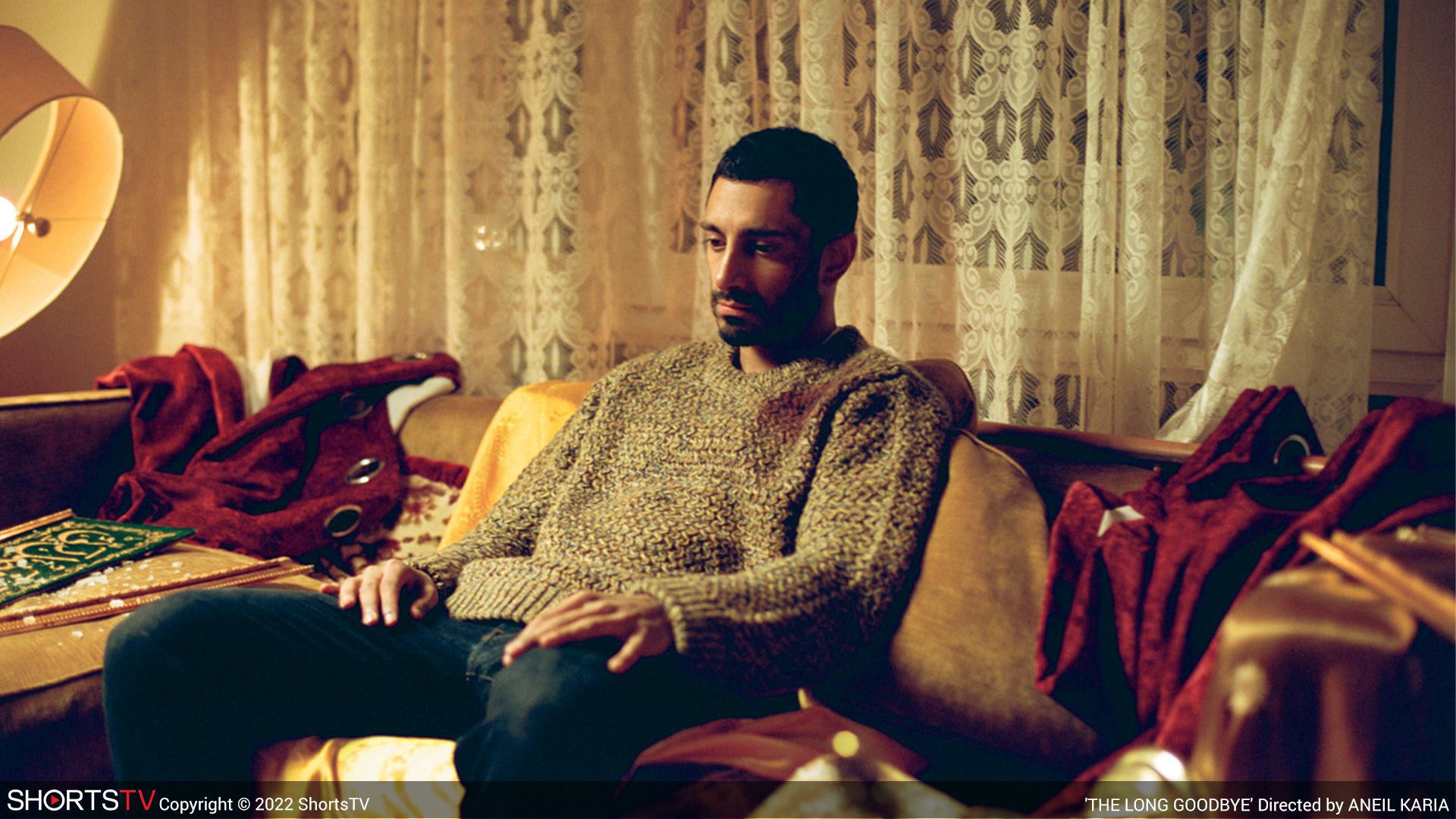 The Long Goodbye. (12 minutes, UK). As Riz and his family are preparing for a wedding celebration, their world is suddenly torn apart by the onset of a racist/nationalist group that takes them all into custody. Is it an official policy, or are the authorities just turning a blind eye to what is happening? With the rise in such nationalism and supremist movements in so many places, this film, directed by Aneil Karia, reminds us that our neighbors may often feel an insecurity because of their skin or culture.
My favorites among the group are On My Mind for the beautiful way the man expresses his love on what is one of the worst days of his life and the grace that he finds in doing so, and Please Hold, for its biting comedy.
Photos courtesy of Shorts.tv.