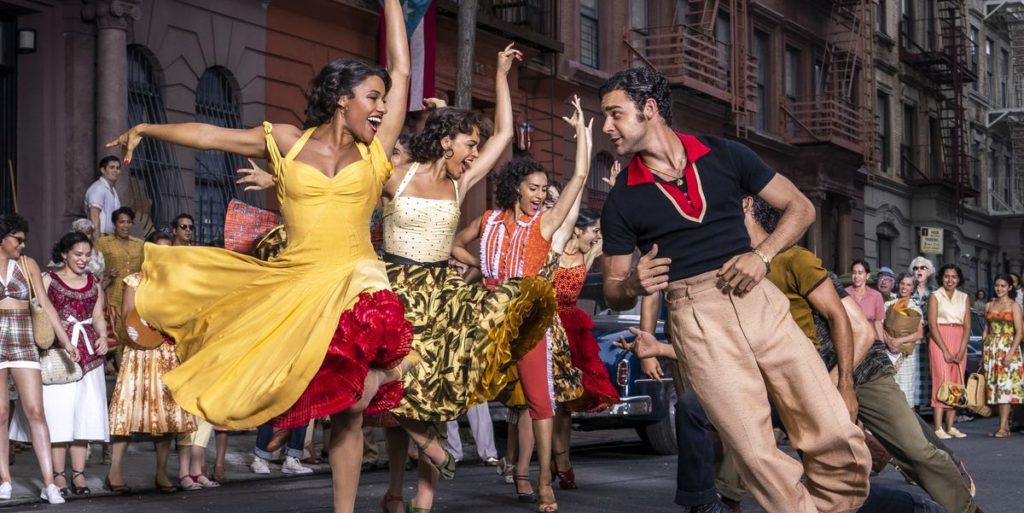 When I heard that a new West Side Story was due to premiere, I was sceptical. Did I really want to see a remake of one of my favourite movies? When I heard that Steven Spielberg was directing, and that he had wanted to make this movie for over 30 years, I was intrigued. When 91 year old Stephen Sondheim died in late November, seeing this new iteration became a necessity. When I heard that a new role had been written into the movie for 89-year-old Rita Moreno, seeing the movie became a happy obligation.
I was not disappointed.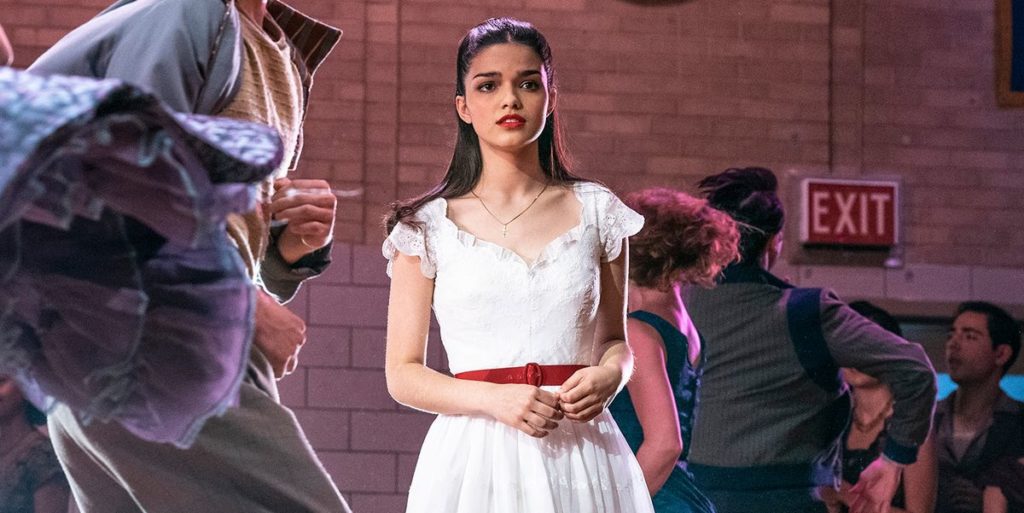 Sixty years after the original movie walked away with 10 Oscars, Spielberg?s new version soars to even greater heights ? singing and dancing its way into our hearts. All of the songs are there; sung by new magnificent voices. The star-crossed lovers still pine for each other. The Jets and the Sharks still battle for their piece of the American dream. Everything beloved from 1961 is intact.
What West Side Story 2021 adds is context, depth and a magnificent New York city backdrop. The movie starts in black and slowly expands to light, showing derelict, crumbling buildings. ?Dump?. ?Slum Clearance?. It?s the late 50?s and what has been the fought over home turf to both the Irish and Polish Jets and the Puerto Rican Sharks (now played by Latinx actors) will become the beautiful Lincoln Centre and the home for the gentrified rich. It?s an old story that continues to the present. The gang boys and girls aren?t just fighting each other; they?re fighting for a future that has no place for them.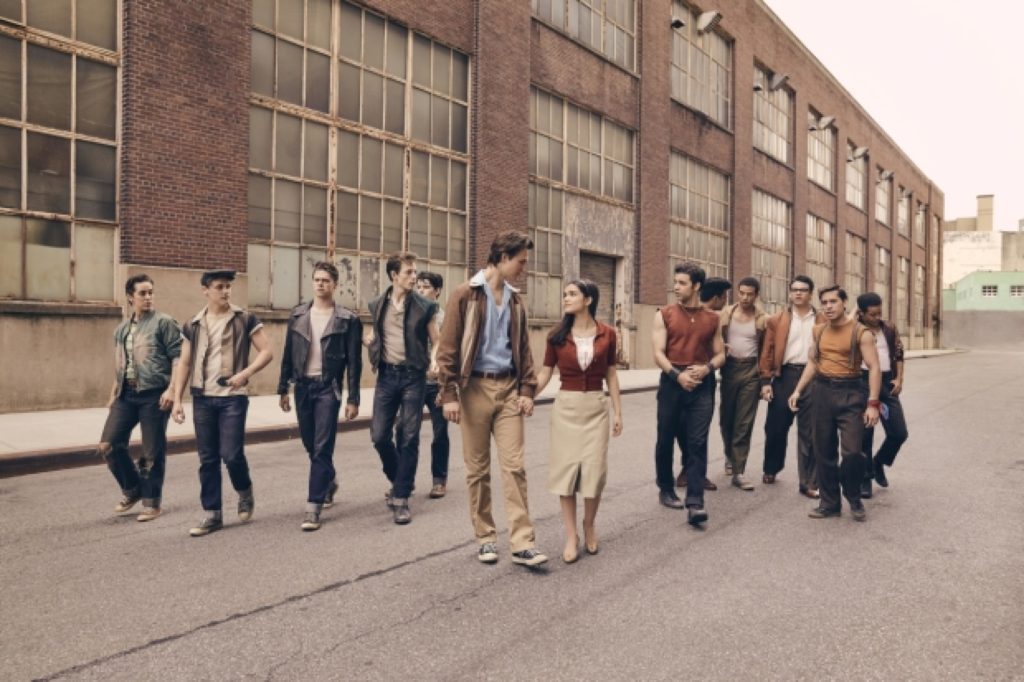 If we ever wondered why Tony no longer fights with the Jets, now we know. He has spent time in prison for almost killing a boy and he does not want to become that hate-filled person again. The neighbourhood store owner, Doc is now replaced by his widow, Valentina. She is played by the magnificent Rita Moreno. She is the one steady adult in the film ? linking both gangs and acting as their conscience. And she can still sing. I thought I would get through this movie without a tear but her rendition of a WSS favourite song (always sung by another character) defeated me. Is it possible for an actor to get the same Oscar for another role in the same movie ? 60 years later?
West Side Story is known for its amazing songs and fabulous dancing. This movie does not disappoint. Here, however, New York City and its streets and stores are highlighted, along with the colourful explosion of the dancers? movements and costumes.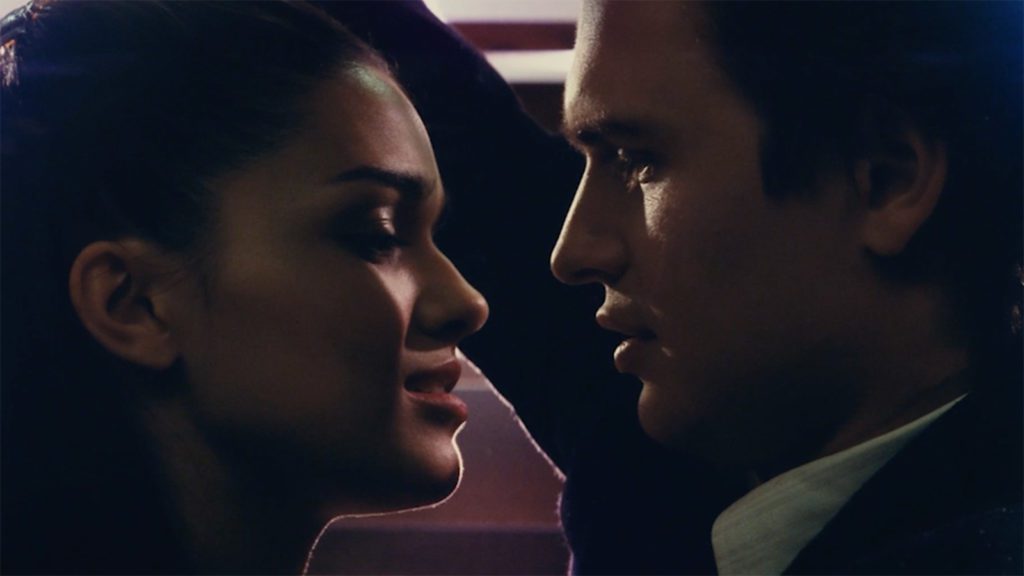 All the actors should also be congratulated. Tony (Ansel Elgort) and Maria (newcomer Rachel Zegler) are perfect for the Romeo and Juliet leads. They?re both beautiful, have wonderful singing voices, and are able to bring both gravitas and lightness to the roles. Canadian David Alvarez is tough and focused as Bernardo (Shark leader) and is also a wondrous singer and dancer. My favourite character, surprisingly, was Riff (Mike Faist), the leader of the Jets. Faist brings a quirky vulnerability to the role ? the kid with no family, whose future can only be assured if he enacts the toughness that will eventually kill him.
So head to the theatre this week. West Side Story 2021 will not disappoint you. If you don?t know the story, it will be a joyous, heart-rending experience. And if you do know the story, it will be a joyous, heart-rending experience.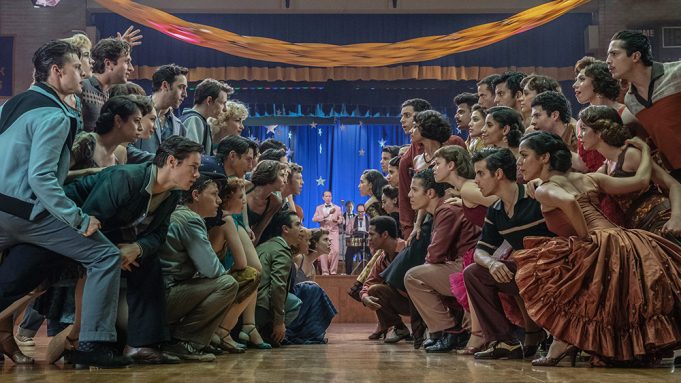 West Side Story opens in theatres on Friday, December 10th, 2021.