Hopefully you already saw my list of the best movies from 2022 that didn't make my top 10. (If you haven't, you can check it out here.) But, with that, here are my Top Ten films of 2022. These films have come from lots of different places but, after gaps due to the pandemic, I've been blessed to see eight of my top ten in a theatre in 2022. This was my first year of being 'into films' where I had the chance to see almost all of them theatrically and it helped cement how amazing the experience can be. TIFF helped me recognize how great the in-person festival experience can be after mostly doing online the past two years (and this year's fest helped me see five of my favourite films of the year).
So, without further ado, here are my Top Ten Films of 2022.
#10. RRR (dir: S.S Rajamouli) (TIFF Lightbox Screeening)
RRR is perhaps the most sincere movie of the year and, when that's put on a blockbuster scale, it's almost impossible not to love the result. Everything here is cranked up to 11: the music, the set pieces, the friendship, the action and the dancing are all so well done. While its often over the top and its music and story choices would probably be seen as melodramatic in a Hollywood film, director S.S. Rajamouli embraces how cheesy the film is. His vision is so unabashedly his own but, based on his Top 10 films that he submitted to Sight & Sound, its clear that he only cares about having a good time at the theatre.
And that shows in this film.
Rajamouli channels the spirit and honesty of Forrest Gump, the action and heart of Kung Fu Panda, the scale and adventure of Raiders and the charming magic of Aladdin. Along with that, he brings the heroism from Gibson's films like Braveheart and Apocalypto to bring two guys together and depict them both as unique revolutionary heroes who you follow on this three hour epic journey. Rajamouli wows you with unique spectacle that you've never seen before and utilizes the absurd scale of his set pieces to actually have fun. Combining insane action with some of the most memorable songs and dance numbers of the past decade gives you my number ten film of the year.
#9. The Banshees of Inisherin (dir: Martin McDonagh)
(TIFF Screening & Cineplex)
I was a bigger fan of McDonagh's Three Billboards than most and so, when Banshees was being praised as a universal critical hit out of Venice, I went into this figuring it would be one of my favorites of the year. And here we are.
Banshees was one of the my favourite theatrical experiences of the year. I got to see this on the last day of TIFF where people were cherishing every last frame and moment of the festival experience. That energy carried into the film as this was one of the funniest films I had seen in a long time and it had the audience (and me) laughing the whole time. Banshees probably has the best written dialogue of the year as McDonough takes this stylized Irish dialect and brings out the universal hilarity of it so well. The first half of the film emphasizes all of its strengths by being the most humorous, intriguing and well-acted part of the film and then makes you think in a second half that's not as fun but certainly more profound.
All the actors here are pitch perfect. Kerry Condon (who I loved in Better Call Saul) finally got to show her amazing acting chops on the big screen. Barry Keoghan, whose become one of my favorite actors working today, is enlivened as this awkward sad young man. Brendan Gleeson plays his character so well and his stoic manner makes him an incredible foil to Padaric played. But even so, Colin Farrell is my MVP actor of 2022. He rocked the first half of the year with After Yang, was the funniest supporting character of The Batman and also delivered another solid lead performance in Ron Howard's Thirteen Lives. The filmmaking in Banshees shows McDonagh's continuing growth as a filmmaker and, while the story may not have a satisfying ending, it stands out as one of the most thought-provoking films of the year while still being as entertaining as any first class blockbuster.
#8. Broker (dir: Hirokazu Kore-eda) (TIFF CAD Premiere)
Despite being an international arthouse drama, this is my favorite comedy of the year. I laughed and smiled more than any other movie that I saw all year. The entire ensemble led by Song Kang Ho (who may just be the best actor working today) is brilliant. Their chemistry feels so genuine as Kore-eda follows similar ground to his 2018 hit Shoplifters by exploring a found family who get involved in illegal activity but here its so much more fun. At first, its a crime drama but then it turns into a delightful family road trip, full of funny scenes and heartbreaking characterization. The underbelly of abandonment lays over all of these characters as they open up to one another and make for some of the more heartbreaking scenes of the year.
In the Q&A with Song Kang Ho and Hirokazu Kore-eda, Kore-eda said he made the movie in Korean (a dramatic shift from his native Japan) just to work with Song Kang Ho and you see why. His facial expression bring so much joy and later heartbreak. It feels like the type of story that hasn't been explored very much in movies and it uses the Korea's unique Baby Boxes and the business of Baby Brokers to create this entertaining situation that also feels real and tragic. It uses the hook of a unique crime drama to do what Kore-eda does best in creating a loveable family out of a band of misfits.
#7. Nope (dir: Jordan Peele) (Cineplex & Film.Ca)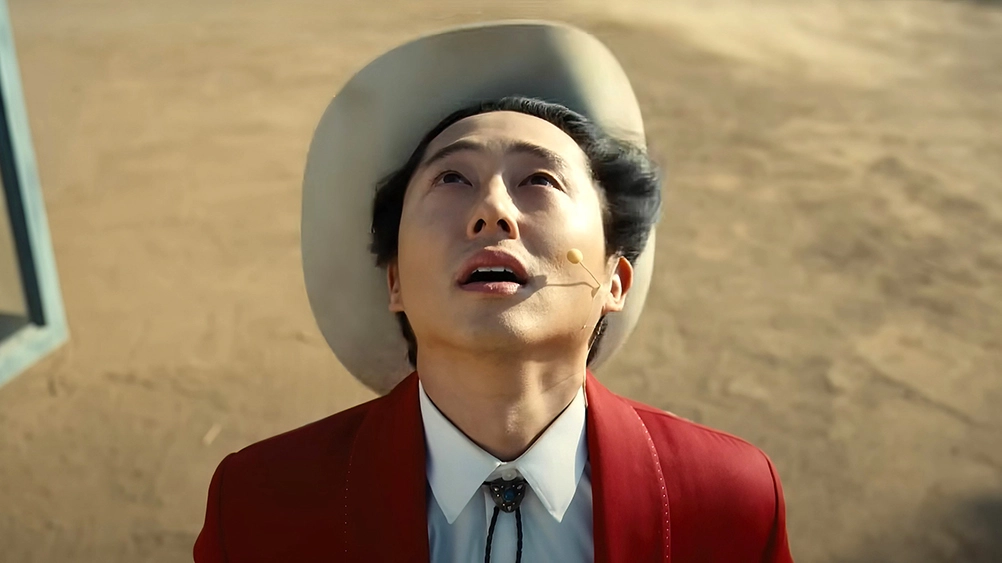 Nope was the film that tided me over on great theater experiences before the TIFF & Awards Seasons hit and was my favorite film to explore thematically. This thing boggled my brain the first time I saw it. I didn't know what I thought of it but I knew I had to see it again. After the second viewing, I found a monster movie that I liked better than Jaws but also one that was clearly trying to say a lot about spectacle in our society and the idea of control that looms over entertainment.
Oh, and its pretty funny.
The more I look at this film, the more I like it. The cinematography is some of the best of the year as Peele and DP Hoyte Van Hoytema brings IMAX to a small setting and uses the epic camera format to make the story epic instead of using giant set pieces to make it seem like an IMAX movie, a trend that's becoming a little too common in Hollywood blockbusters. The acting is amazing and Steve Yuen continues to be my favourite actor working today. Daniel Kaluuya may not command the screen like he does in other films but he nails this character to a fault and gives Keke Palmer room to bring her infectious energy to the story. It may not be as tight as screenplay as Get Out but I think this is my favorite Jordan Peele film. The filmmaking shows how much Peele has grown as a director, having made his jump from sketch comedy to auteur blockbuster directing in a way probably no one else could. Jordan Peele had a vision and I don't think there's a single kink in what he was trying to accomplish with Nope. The film he made was endlessly fascinating and its ideas have stuck with me throughout the entire year.
#6. All the Beauty and the Bloodshed (dir: Laura Poitras) (Screenfish Screener)
My favorite documentary of the year was one that I didn't have super high expectations for. I had seen the film take the Golden Lion at Venice and it was only the second documentary to take that prize but perhaps it just hit the juries niche.
Well, maybe I have some of the same sensibilities as that jury because it hit my niche.
The title of the film fits the movie so well as Laura Poitras weaves a portrait of the life of Nan Goldin, both as an activist and an outsider. She connects Goldin's past and present with all of its tragedy and beauties to reveal a full picture of a woman who was at the helm of a movement to make people accountable to some of the societal injustices that fall upon our Western Democracy. Goldin worked tirelessly to take down the Sackler family, an infamous group who created one of the most addictive and best selling drugs in the world, OxyContin. The story of her protest group is so much more gripping because of how vulnerable she is with her past. She tells us how she came to become a victim of addiction to OxyContin herself and how it devastated her life. Injustices like the opioid epidemic are similar to the societal and systemic issues that plagued many of Goldin's friends and family.
Thankfully, Goldin had her photography. Her art allowed her to create a political disruption that people admired. Its part of the reason that the museums where Goldin and her peers would protest were taken so seriously because she was not only a voice of justice but a voice that was advocating beauty. The film communicates all of this so well, is edited seamlessly and the soundtrack accompanying Goldin's photography are some of the best uses of music all year. (If you didn't check out my review to the film click here.)
#5. TÁR (dir: Todd Field) (Cineplex)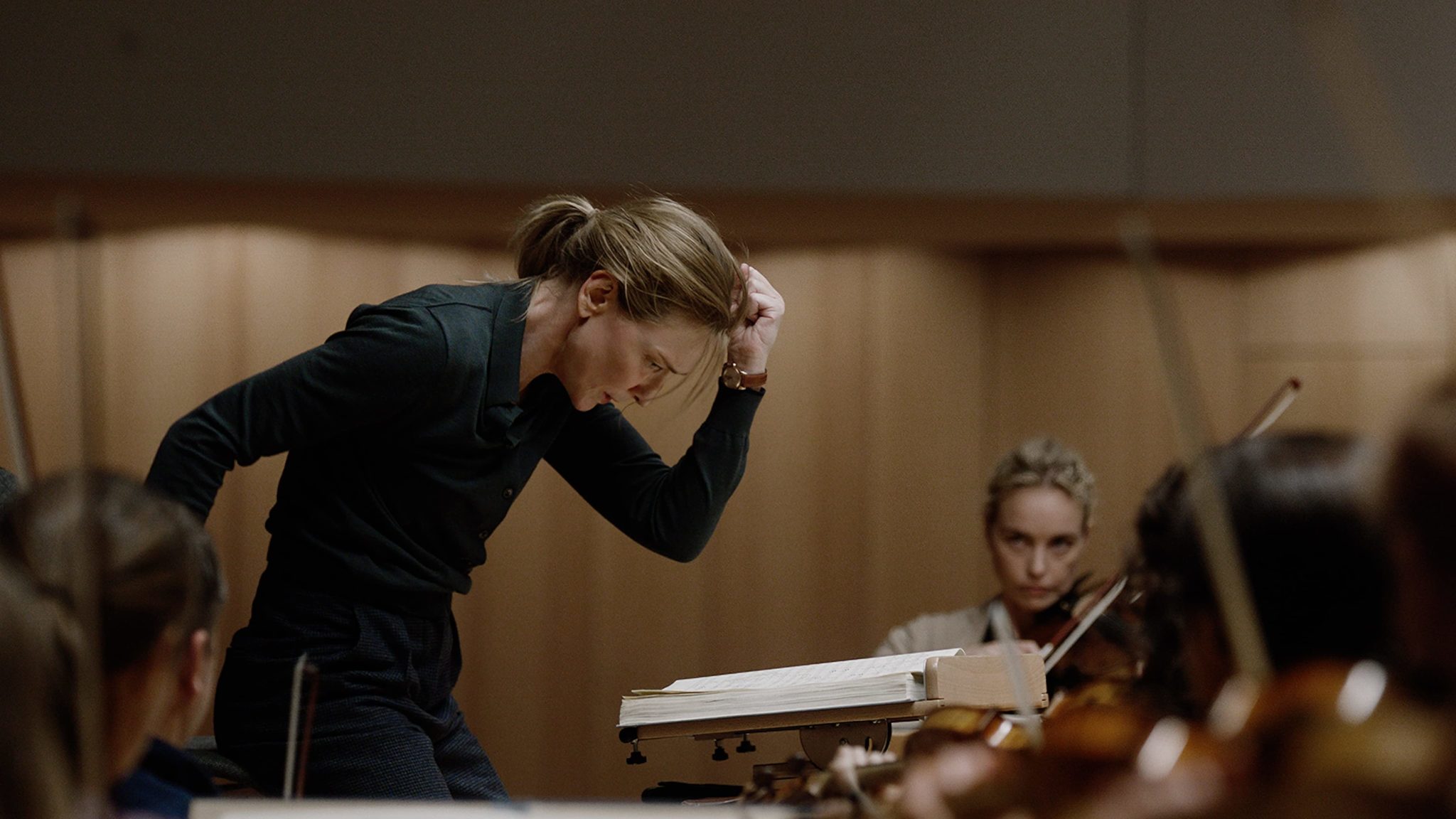 It feels like it's been a while since we've gotten a character study like this and Todd Field gave us one of the best of the 21st Century in Tár. The success of the film starts and ends with Cate Blanchett who gives one of my favourite performances of the year. Field said that he wouldn't have made the film without her and the results show why. She does the most acting in any movie that I've seen this year without ever delivering what would be considering an "Oscar scene". Like her character, Blanchett immerses herself in her craft. She disappears into the role of this power hungry composer who is so driven that she puts on blinders that cause her to stumble in how she is expected to treat people.
The film may be the most pretentious of the year as it doesn't ever stop to explain its complicated classical music vernacular. It trusts in Blanchett's performance to keep you invested in a character who certainly isn't always likeable but is so utterly fascinating that you never take your eyes off her for a second. Despite its two and half hour runtime, the film never becomes boring and the filmmaking services the composer Blanchett portrays so well.
Tár also delivers great supporting performances from Nina Hoss and Noémie Merlant. The ending helps the audience understand everything you may have missed because of how fascinating Lydia Tár is made to be. Its the same fascination that she has with her work and its a flaw that the film explores so well. As a result, Tár could age the best of other selections on this list because its characterization is rooted in our culture today in a way that is so specific to how people are viewed right now.
#4. Women Talking (dir: Sarah Polley) (TIFF Screening & Film.Ca)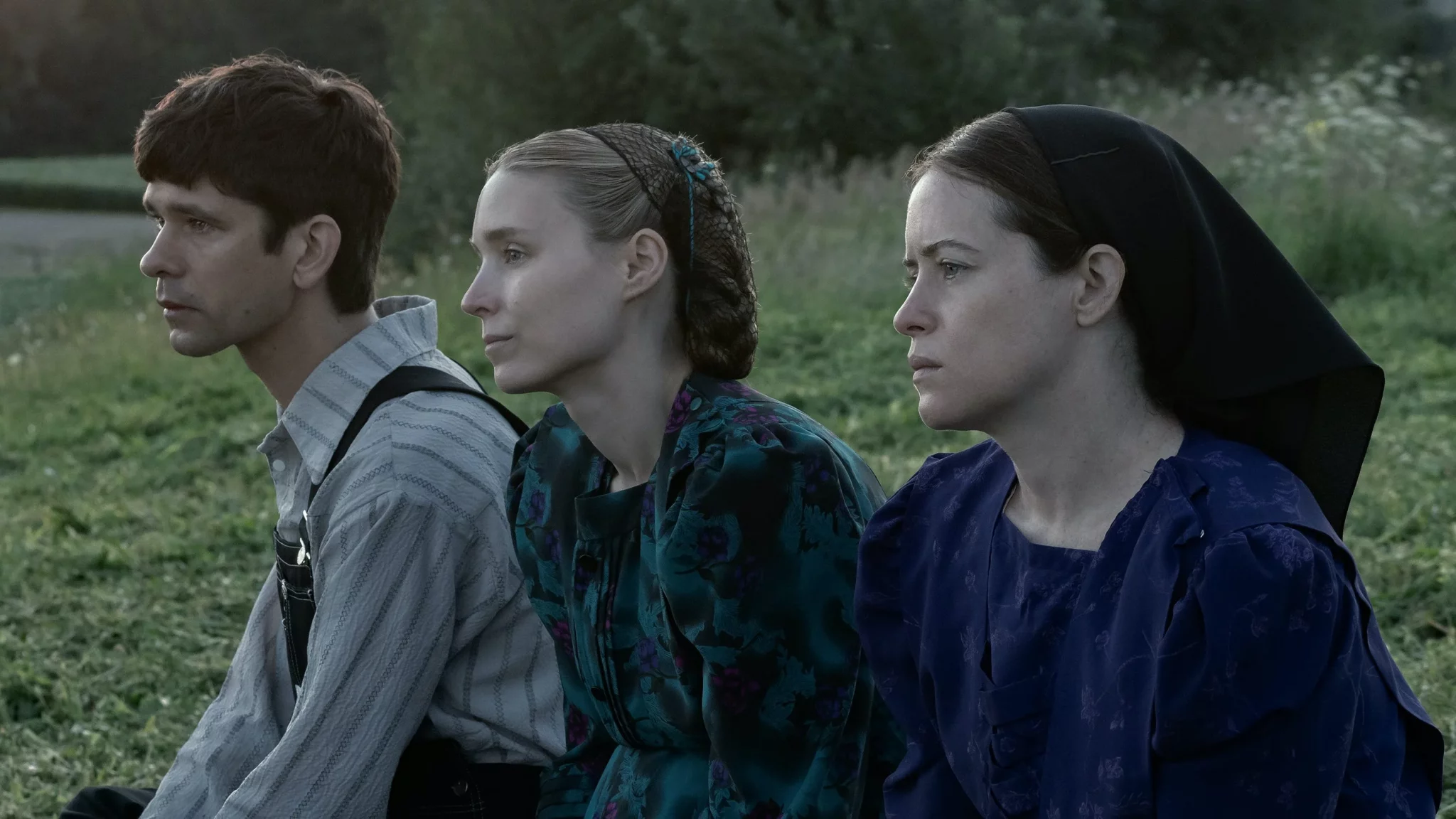 Women Talking is not a perfect movie but it may just be the most emotional. The subject matter alone is enough to make the audiences emotions swing from anger to sadness and the film does such a good job of reflecting those same emotions through its writing and characters. This is the story this year that I think emphasizes the effectiveness of film as an empathy machine better than any other and shows why the medium is used to display stories that matter.
It features the best ensemble of the year, hands down. Everyone here is excellent and there are so actors who get a chance to shine. Ben Whishaw who looks like he'll be passed on for awards nominations was great and nails his emotional moments. The Canadian stars are great with Michelle McLeod, Kate Hallett, Shelia McCarthy and Judith Ivey all playing their characters very well and being as vital to the films story as their movie star peers in Claire Foy, Frances McDormand, Jessie Buckley and Rooney Mara. Mara gave my personal favorite performance of the film communicating so much with her smile and subtle glances. Despite this movie not going to wide release until January 20, I was lucky enough to see it twice. Even with its intense subject matter the humor and authentic human moments make it one of the most rewatchable films of the 2020s. The way that the sequences are shot and blocked is very well done, and Polley doesn't shoot any frame without care or skill. This keeps this breezy 104 minute film entertaining throughout while still fleshing out its many characters using some of the most heartbreaking and humorous dialogue of the year. The humor and lighthearted parts make the heavy drama that much more impactful and make characters feel like real people who will laugh even when there are so many reasons to cry. That's a universal feeling Polley captures so well and solidifies her as one of the most important voices making films today. I'm proud that she's from Toronto.
#3. After Yang (dir: Kogonada) (Video on Demand)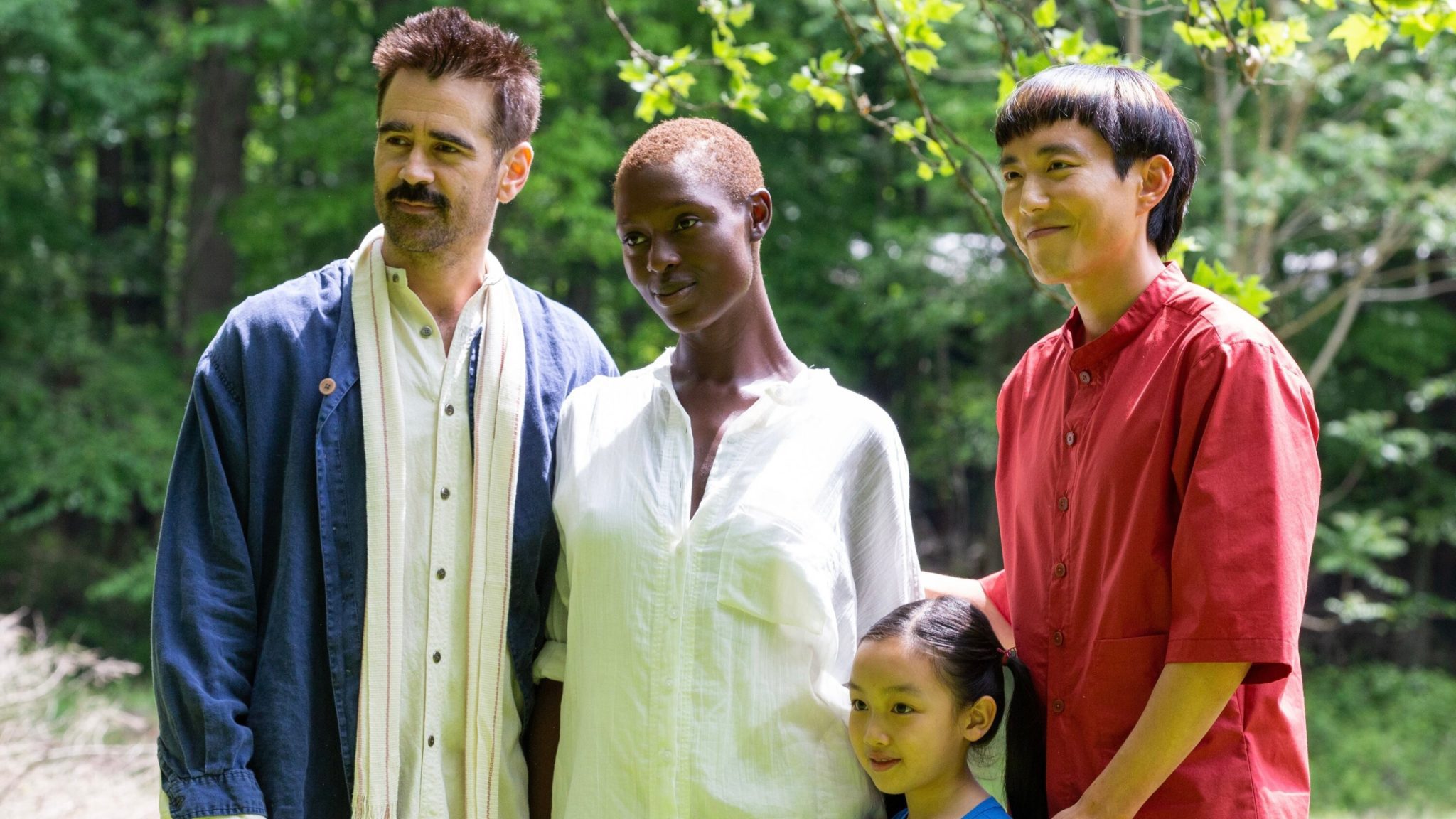 In a year where I spent around 8 months in a program where we were only supposed to watch movies on special occasions with our peers, this is the one film I had to see no matter what. After Yang is slow and, even though it has one of the best pre-credit scenes ever made, I wasn't fully into it. Luckily, the film's careful and methodical storytelling eventually won me over and broke me by the start of the third act. And, it was one of two movies I cried at during this year.)
Kogonada is my MVP director of the year because, along with one of my favorite films of the year, he also directed half of one of my favourite TV shows of the year, Pachinko. His precise and methodical filmmaking is something that I don't really see from many directors. He composes his frames precisely and lets them breathe in a way a lot of directors seem to find intimidating. The scenes help demonstrate a unique sci-fi world not too far from our own but still a lot more futuristic than ours and uses its indie sensibilities to its full potential. To me, this is the kind of film I've been desperate to see from an Asian director in that it values its characters above all else and ventures into a kind of Asian Futurism that ignores the stereotypical martial arts action or Asian mythology. Instead, Kogonada simply looks at its characters as people who have an identity far from where their ancestors are from. The film presents personal perspectives on memory, love, siblings, heritage and family so well. The actors embody their characters so well with Justin Min standing out as the titular Yang. The rest is just a well shot, well-acted story that uses well-thoughtout production design, effects and music to take the audience on an emotional journey that I won't soon forget.
#2. Everything Everywhere All at Once (dir: The Daniels) (Scotiabank Theater Vancouver)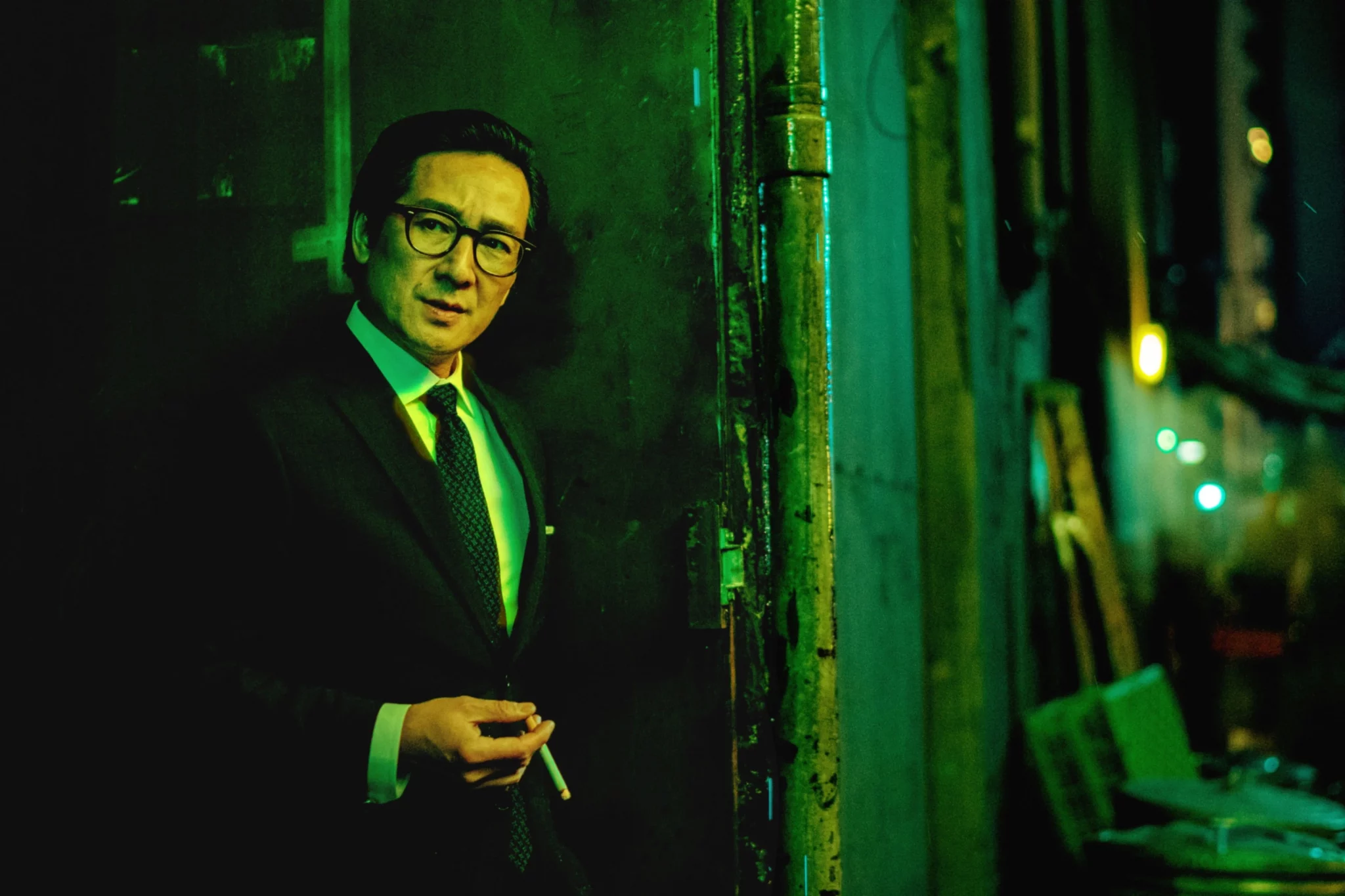 When the trailer for this film first released, I thought it would just be a cool A24 action sci-fi thing that seemed so catered to a young Chinese-American film enthusiast like myself that I would be one of few people who loved this film (or even saw it). But, then it came out in theatres and stayed there. Everything Everywhere All at Once became a film that stuck with people for a long time. Soon, the film was dubbed a modern day masterpiece and held the top spot for the best film of all time on Letterboxd for several months. It became a film that almost every film student that I met in first semester declared as the best thing they had seen this year (and some even said it was the best movie they had ever seen).
Like them, this film gave me a theatrical experience that I craved so much after being away from movies for a year. I dragged my family to see it because I knew it was an essential theatre viewing. This film truly delivered everything you want from the movies: comedy, action, sci-fi wizardry but all of this works because it has a universal family drama at the centre that was so easy to love and connect to. The fact that the Daniels even made this movie (let alone that it became what it became) is a modern day miracle. The creativity is off the charts (and it had to be because of the low budget) but that's where a lot of its charm is.
Most of the film takes place in a hyper reality where suspension of disbelief is required but then it uses that belief to make you emotional over a damn rock! The performances from Michelle Yeoh and Ke Huy Quan are exceptional. Career defining doesn't even begin to describe what they brought to this movie and the same can be said of Stephanie Hsu and Jamie Lee Curtis. Everything here serves the story which is how films should be made and the Daniels nailed that. None of the music, costumes, music or cinematography are truly outstanding but that's because it all serves the story. The budget made them focus on what mattered and they really did a impeccable job at making a film that mattered to people. (And I was certainly one of them.)
#1. Aftersun (dir: Charlotte Wells) (Scotiabank Theater Toronto)
I don't even know how to begin saying everything that I want to about Aftersun.
It arrived at Cannes Critics' Week and left with rave reviews and then toured the festival scene to more acclaim. (I was one of 40 or so people who didn't make the Rush Line for it at TIFF and I certainly wish I could have made it then.) What debut director Charlotte Wells pulls off here can only be described as masterful. She uses radical new direction with purposeful shots and movement to create a dual character study, one of the few films ever that manages that feat. The two characters are so alive thanks to Paul Mescal who has quickly risen up in my personal ranks of actors and Frankie Corio gives one of the best child performances I've ever seen.
The first time that I saw it, most of the runtime seemed like a simple story of a memorable time of connection between a father and daughter. But, by the end, Aftersun transcends into a film that aches of a profound melancholia that you didn't even know was there. Then, on a second watch, I understood what Wells was doing. She portrays the psychological so well in this film and she doesn't do it using crazy montage, hammering music or insane camera shots. Instead, she arranges the simplicity of her story in such a way that we, as the audience, infer along with the character of Sophie (Frankie Corio) what is actually going on and, once you know it, probably breaks you.
It certainly broke me on a second watch as I cried more than I maybe ever have during a film and, all the while, using one of the most well done needle drops of the year. Oh yeah, and the film does this in only an hour and a half. It seems so uneventful that you think its building up to something but Wells, like a cinematic magician, simply unveils the curtain of what you were watching without making it explicit and removing its emotional impact. It replicates the experience of memory that we all have and uses hindsight to create genuine emotion out of its audience. It's a film that I could watch over and over and, frankly, I might just get more emotional on repeated viewings. That's the sign of what I would call a masterpiece and a lot of people agree.
If you haven't seen Aftersun you need to see at least three times.
It's that good.