More often than not, films from other countries make an impact, they can suffer from attempting to translate them for an American audience. So, it's perhaps understandable that there was some ire from fans of Swedish hit A Man Called Ove when it was announced of its upcoming American treatment, this time starring Tom Hanks in the titular role. After all, Hanks is hardly the sort of actor that one would think of to play a character who attempts to kill himself in the opening minutes. Thankfully though, Hanks brings his own certain magic to the role by delivering one of his best performances In years.
Directed by Marc Forster, A Man Called Otto tells the story of Otto Anderson (Tom Hanks), a bitter and angry widower who believes his life is coming to an end. However, when an enthusiastic young family moves in across the street, Otto's world is shaken. Suddenly, his quiet life is disrupted by young children, poor driving and, above all, the family's sharp, pregnant mother Marisol (Mariana Trevino) who insists on building a friendship with the isolated senior. As the two begin an unlikely friendship, Otto must face his inner pain and decide whether or not Marisol is trustworthy enough to hear the truth of his story.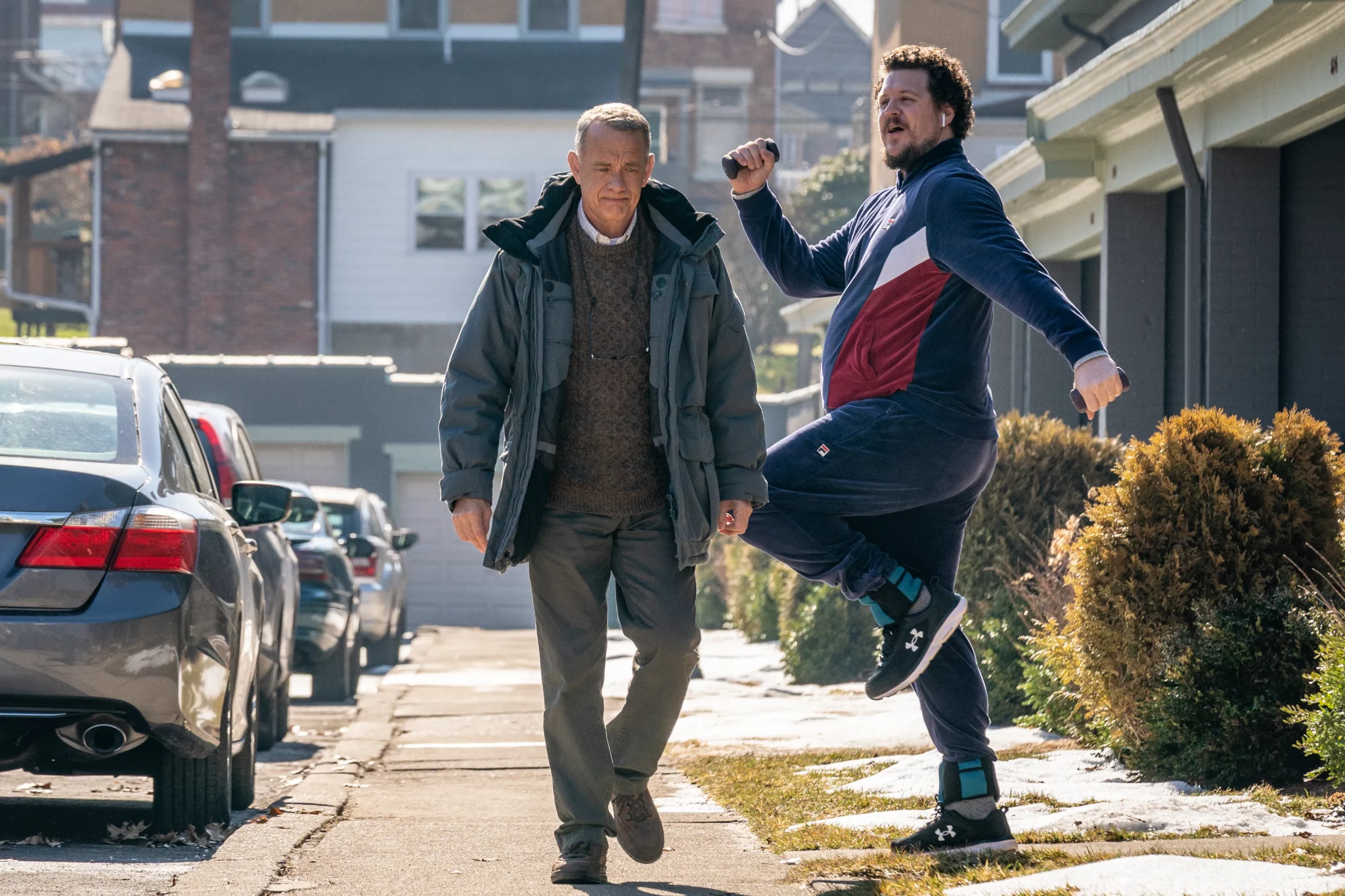 Despite its change of scenery, A Man Called Otto still works well in its American setting. Somehow, Forster manages to translate the frigid Swedish atmosphere well in his tighly-enclosed housing community. Although there are scenes that take place outside the neighbourhood, he rightly emphasizes the frozen winter street and its residents. In doing so, this feels like a story that could take place anywhere, with anyone.
What's more, Forster wisely pulls back on his own directorial heavy-handedness and allows his cast to take centerstage. There has been a lot of talk about Hanks' work here and much of it is justified. As the gruff and broken Otto, Hanks turns in an utterly un-Hanks-ian performance (and that aspect alone has garnered Oscar conversations). Known for his winning smile and grace, Hanks initially seemed like the wrong choice to portray the suicidal Otto. Yet, once again, he proves us wrong as he manages to bring the necessary gravitas to the old grump. As an actor, Hanks has undeniable charm but he manages to put away the winning smile. Otto is a character that requires subtlety and strength and he plays him with a quiet suffering that lives within his core.
However, though Hanks' performance anchors the film, it's relative newcomer Trevino who lights up the screen. Whereas Hanks may be the film's focus, it's Trevino who truly sparkles. In a star-making performance, she energizes the film with humour and heart. Her portrayal of Marisol serve as the perfect foil for the uncompromisingly miserly Hanks as her fire slowly melts his frozen heart.
And the meaning of heart is key to the film.
Although it grapples with the darkness of suicide and mental health, Otto is a film that speaks to hope. Broken by the loss of his wife, Otto controls his world with order and precision. Known for his morning rounds and maintaining the rules of the cul-de-sac, Otto is determined to keep his street in perfect working order. But, without his wife by his side, his life has lost all meaning. ("My world was black and white. She was the colour," he recalls.) Grudges feel unbreakable and death seems inevitable.
But what does it mean to live when our reason for being is taken from us? This is the question at the heart of Otto that drives his journey forward. For Otto, the world has ceased to move and he lives in isolation. Even so, life goes on around him. This reality leaves Otto overwhelmed but, as his new neighbours begin to (forcibly) break into his life, things begin to change. Suddenly, cracks begin to appear in Otto's emotional walls as he's reminded of his importance to others.
Therein lies the beauty of A Man Called Otto. Although it handles topics like depression and suicide with sensitivity (mostly), it also acknowledges that death need not be the end of life. There is a heartbeat of hope within Otto that speaks to the impact of the small ripples that we make and the lives that can be changed when we open ourselves up to others. As a result, this man called Otto could be anyone we know (or even ourselves).
And that kind of hope translates well in any language.
A Man Called Otto is available in limited theatres on Friday, January 6th, 2023 and expands on January 13th, 2023.