The year has finally come to a close and as always there were lots of great movies. I'm very grateful to have joined the Screenfish team here and have had the privilege to be able to get to see some of the films on this list through my reviews on this site. I was at TIFF in person for the first time since I got into movies and it was amazing! I got to see so many movies at TIFF, that everyone in my life looked at me funny when I told them I saw 20 movies in 10 days. It was an intense 10 days but, if TIFF could go for 10 whole months, I… would… be… there! The festival films I saw there were some of my favorites of the year and, while they didn't reach the heights that some of the films I saw at 2021 TIFF, just being able to see them all in-person is an experience that I wouldn't trade for anything.
Still, there were a lot of amazing films and, after a year away from film due to a Gap Year Program, I was able to appreciate the beauty and power of film more than ever before. Here are some of the stories that make me believe that every year is a great year for film and that films can genuinely change a person's life.
Honorable Mentions
There were a lot of good films that are certainly worthy of your time and some that I'm quite excited to watch again to see if my perspective on them changes. There are a lot films here. I like to mention any movie that I thought was unlike anything I'd seen before. Whether that was through filmmaking techniques or impactful stories so many films blew my mind, even if they couldn't do that for the entire film. With that, here are my honourable mentions for 2022.
36. Stutz (Dir: Jonah Hill) The only movie I've seen that somehow makes therapy cinematic.
35. Argentina 1985 (Dir: Santiago Mitre) Pushes the court drama towards more epic and intimate places.
34. Decision to Leave (Dir: Park Chan Wook) Revolutionary direction, couldn't connect with the characters.
33. Barbarian (Dir: Zach Cregger) An original horror movie with distinct characters, a rare gem.
32. Marcel the Shell (Dir: Dean Fleisher-Camp) One of the most creative and loveable films of the year.
31. Bardo (Dir: Alejandro Gonzalez Iñárritu) The most epic filmmaking of the year but hard to connect to.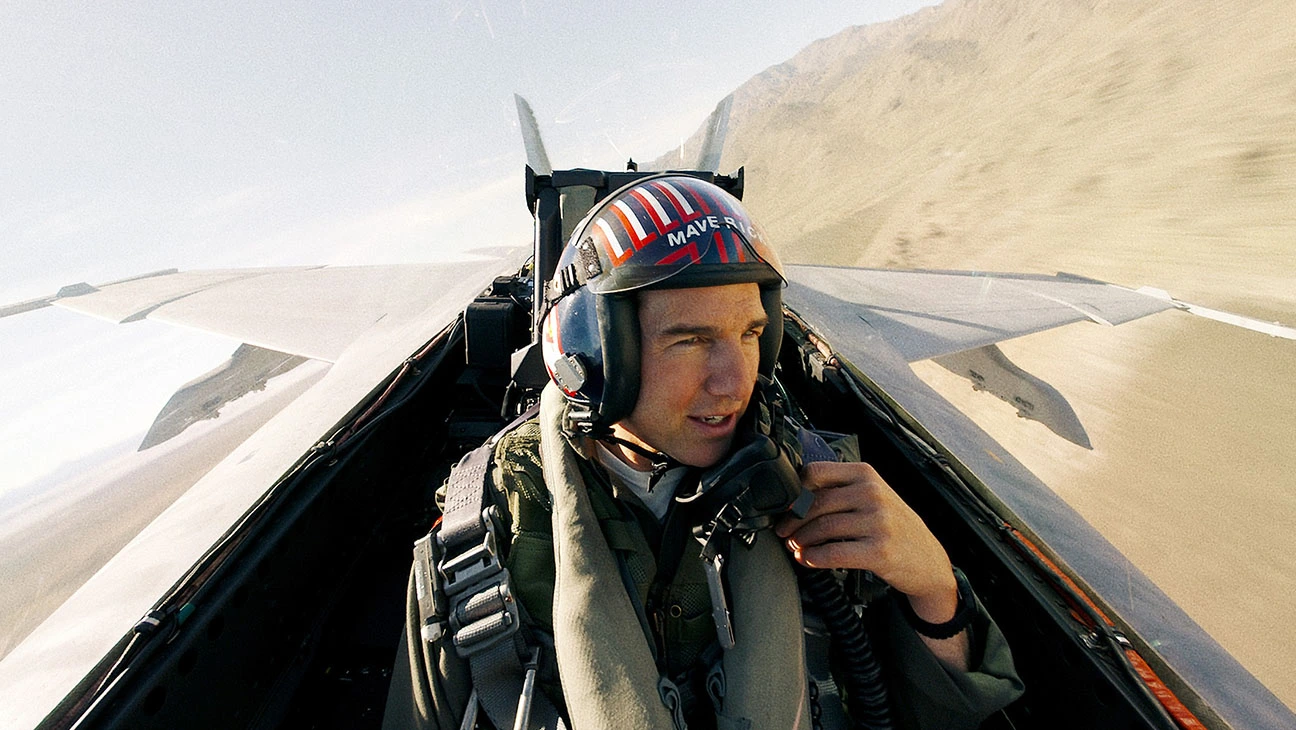 30. Muru (Dir: Tearepa Kahi) The biggest surprise from TIFF, a heartbreaking thriller inspired by real events.
29. The Fallout (Dir: Megan Park) A relatable teen film that deals with tragedy in an insightful manner.
28. White Noise (Dir: Noah Baumbach) A film that makes the absurd relatable, just not all of the time.
27. Apollo 10 1/2 (Dir: Richard Linklater) The best hangout movie that lets you live in a time when I wasn't alive.
26. All Quiet on the Western Front (Dir: Edward Berger) The best Anti-War War Movie of the year.
25. Triangle of Sadness (Dir: Rueben Ostlund) A brilliant satire that does overstay its welcome.
24. Glass Onion (Dir: Rian Johnson) The definition of fun at the movies (or at home) this year.
23. Cha Cha Real Smooth (Dir: Cooper Raiff) Some of the most loveable and real characters from 2022.
22. Top Gun Maverick (Dir: Joseph Kosinski) The definition of a must-see action at the movies this year.
21. Three Thousand Years of Longing (Dir: George Miller) The best movie about stories of the year.
20. The Batman (Dir: Matt Reeves) Best Supporting Actor: Barry Keoghan and engaging filmmaking.
19. The Menu (Dir: Mark Mylod) One of the best first acts of the year but couldn't sustain the momentum.
18. Pinocchio (Dir: Guillermo Del Toro) Beautiful stop motion and beautiful music. Such a loving film.
17. Turning Red (Dir: Domee Shi) The biggest film made for the Canadian Chinese Boy in me.
16. Bones and All (Dir: Luca Guadagnino) So well made in every way, very creepy but also caring.
15. Puss in Boots: The Last Wish (Dir: Joel Crawford) Best comedy of the year about death made for kids.
14. The Whale (Dir: Darren Aronofsky) Brutal and loving dialogue delivered by truly gifted performers.
13. The Northman (Dir: Robert Eggers) Unlike anything you've ever seen, brutal in all the right ways.
12. The Fabelmans (Dir: Steven Spielberg) The best movie about filmmaking to bring your parents to.
11. Babylon (Dir: Damien Chazelle) The best movie about filmmaking you wouldn't bring your parents to.
Click here to check on my Top 10 Movies of 2022