Short films are important enough for the Academy to award three Oscars to shorts each year: Best Animated Short, Best Live Action Short, and Best Short Documentary. Most people haven?t had a chance to view these films, which may be harbingers of tomorrow?s filmmakers. But each year, shortly before the Academy Awards are presented, programs made up of these short films play in select theatres around the country. You can find where they will play near you here. The films will also be available on VOD on February 4th, 2020. Here?s the line up for the Animated Shorts.
Daughter (Dcera) (15 minutes) from the Czech Republic, directed by Daria Kashcheeva. This is a wordless story of a woman and her dying father. She remembers her father?s part in her childhood. It is a poignant story that is an emotional minor key, but still touches the viewer.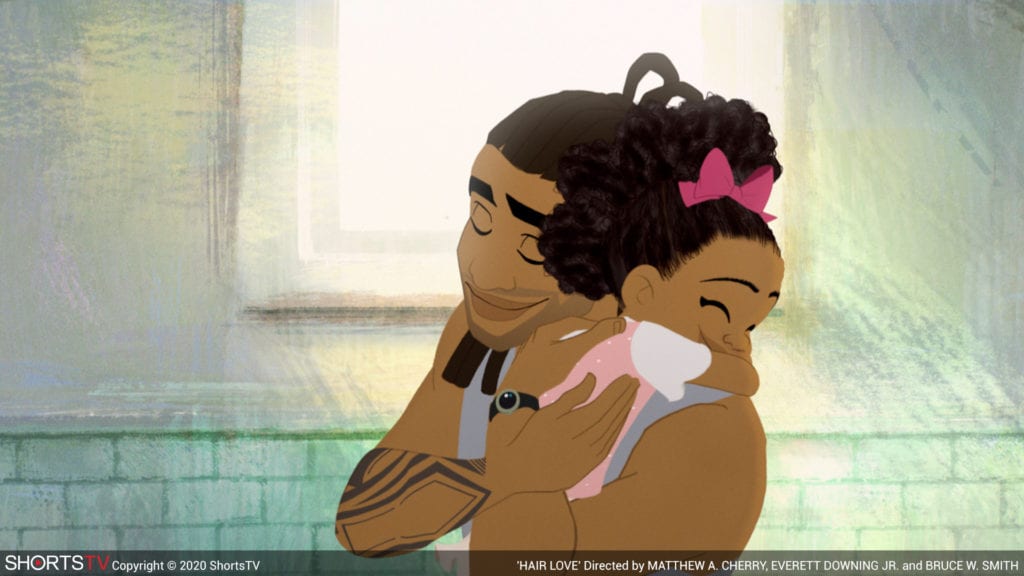 Hair Love (7 minutes) from the US, directed by Matthew A. Cherry, Everett Downey Jr., and Brice W. Smith. A young African-American girl wants to style her massive, unruly head of hair. Following some videos leads to less than perfect results. Her father sees her struggles, and steps in to get her hair the way she wants it. Then they set out on a journey that puts it all in context. It wouldn?t hurt to have tissues nearby for this one.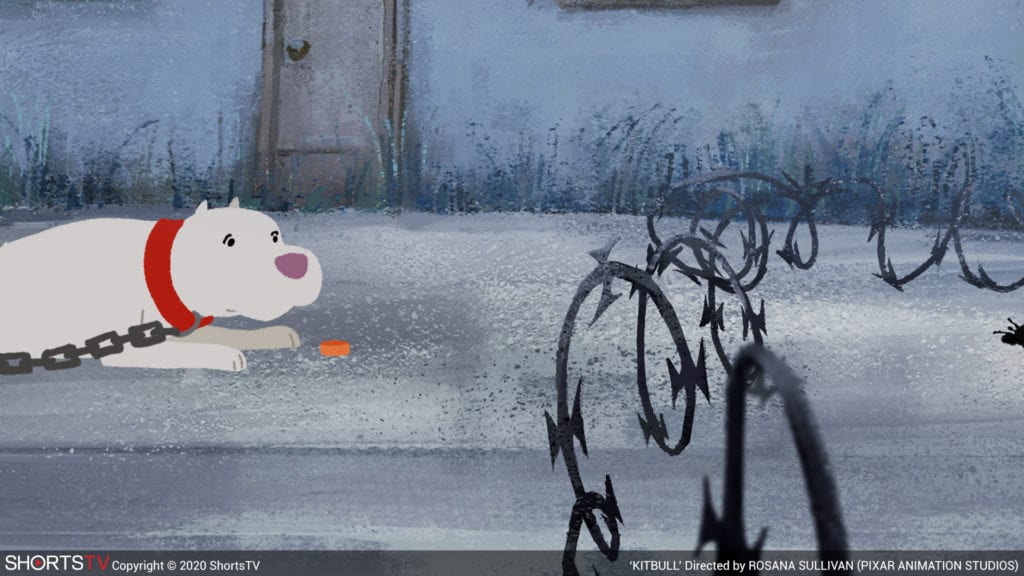 Kitbull (9 minutes) from the US, directed by Rosana Sullivan. This is a Pixar film, but it doesn?t look like it because it is 2D animation, and mostly hand drawn. But Pixar knows well how to create a quality story. Here a feral kitten and an abused pit bull share a backyard. An uneasy start gives way to these two becoming the only friend the other has. In time, crisis will lead them to a new, better life.
Memorable (12 minutes) from France, directed by Bruno Collet. Louis, a painter, sees his world changing around him. What the viewer sees is what it may feel like to go through the degeneration that characterizes dementia. Things and people lose their familiarity and even meaning.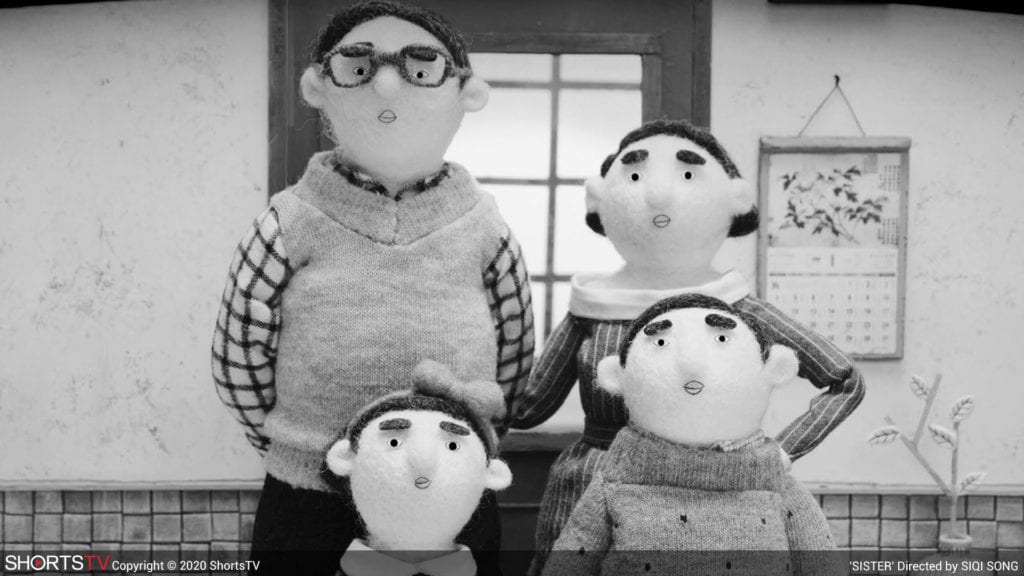 Sister (8 minutes) from China and the US, directed by Siqi Song. A boy recounts the arrival of his little sister and what their life was like. There?s love, and sibling rivalry?all the things that mark a brother/sister relationship. [spoiler] But the twist comes when we discover that he was born during China?s one child policy.
My favorite of the nominated films is Hair Love. While all the films provide us insight into the human condition (even Kitbull), Hair Love shows us what love can mean in many different ways.
The theatrical release also includes some ?highly recommended? shorts to fill out the program. While not nominated, they are also very excellent animated films.
Henrietta Bulkowski (16 minutes) from the US, directed by Rachel Johnson. A woman with a deformity that causes her to always look at the ground, longs to fly. She begins restoring a damaged plane, in hopes for using it to fulfill her dreams. It ends with a bit of magical realism. This is a much more complex story than we usually see in shorts. It shows that shorts need not be a quick one note piece.
The Bird and the Whale (7 minutes) from Ireland, directed by Carol Freeman. A young whale separated from family and a caged bird among the flotsam of a shipwreck form a connection as they try to survive at sea. Interesting bird/whale duets and pas de deux.
Hors Piste (6 minutes) from France, directed by Leo Brunel and Loris Cavalier. A mountain rescue team helicopters up a mountain to bring down an injured skier. But something goes wrong, then something else, then something else?. This is the most humorous of the short films in the program.
Photos courtesy of Shorts.TV