Short films are important enough for the Academy to award three Oscars to shorts each year: Best Animated Short, Best Live Action Short, and Best Short Documentary. Most people haven?t had a chance to view these films, which may be harbingers of tomorrow?s filmmakers. But each year, shortly before the Academy Awards are presented, programs made up of these short films play in select theatres around the country. You can find where they will play near you at https://shorts.tv/theoscarshorts/theatrical-release/ . The films will also be available on VOD on Feb. 4. Here?s the line up for the Short Documeantaries.
In the Absence (29 minutes) from South Korea and the US, directed by Yi Seung-Jun. This film recounts the tragic sinking of a ferry in 2014 and the ways the government failed in its rescue attempts?failure that eventually contributed to the impeachment and removal of President Park Geun-hye. Made up of archival footage and interviews with survivors and families, this doc conveys the tragedy in the hundreds of lives (many children) lost.
Learning to Skateboard in a Warzone (If you?re a Girl) (40 minutes) from the UK, the US, and Afghanistan, directed by Carol Dysinger. Girls are often not encouraged to go to school in Kabul, but many do anyway. We see some who along with learning to read, write, and do math, learn how to ride a skateboard. The school is known as Skateistan. Why teach them to skate? For one thing, it?s something that boys are applauded for, but girls are told not to do. It also teaches them courage and to trust their capabilities. And, it?s fun. By the way, Skateistan schools in Afghanistan are supported by the skating community around the world?who knew?
Life Overtakes Me (40 minutes) from the US, directed by John Haptas and Kristine Samuelson. Hundreds of immigrant children in Sweden have developed what has become known as Resignation Syndrome. They go into a catatonic state for several months. The reason seems to be the uncertainty in their lives. They come from traumatic backgrounds, and the constant possibility of deportation is just too much for them to bear, so they sink into a coma-like state. We watch as three families try to deal with their affected children, plus their own uncertain futures.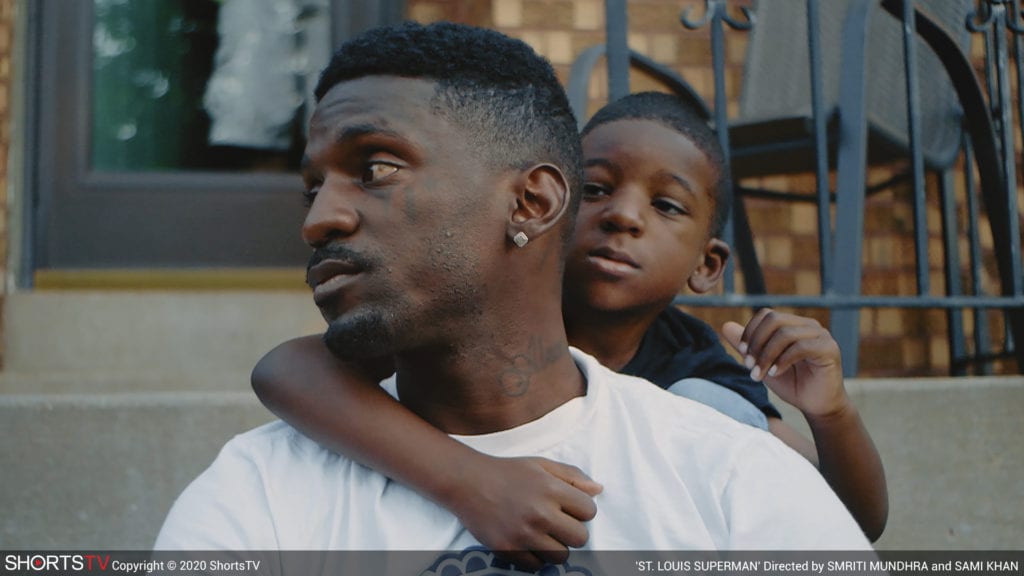 St. Louis Superman (28 minutes) from the US, directed by Sami Khan and Smriti Mundhra. Bruce Franks is a battle rapper, a Black Lives Matter activist, and member of the Missouri state legislature. He is not your typical politician. As he strives to pass a law that recognizes youth violence as a public health matter, he also is striving to come to terms with his own trauma, seeing his nine year-old big brother shot and killed.
Walk Run Cha-Cha (20 minutes) from the US, directed by Laura Nix. Paul and Millie Cao were youthful sweethearts in Vietnam during the war. After the war, Paul and his family fled, eventually reaching the US. Later he was able to bring Millie. After their years of work to establish lives in their new country, they have formed another bond in ballroom dance. They are more than just recreational dancers; they take lots of lessons and compete. This is a film that will feed fans of ?So You Think You Can Dance??
Among the nominees in this category, my favorite is Learning How to Skateboard?. It is a story of hope. Many of us in the west may cringe at the way women are often treated in some places around the world. Skateistan provides a vision of shaping women who will overcome the strictures of their society.
Photos courtesy of Shorts.TV