In?The Father, Sir Anthony Hopkins plays Anthony, an elderly but wealthy man who cannot admit that he can no longer care for himself. When his daughter Anne (Olivia Colman) informs him that she intends on moving to Paris, she attempts to bring in a home care nurse, Laura (Imogen Poots). As his condition deteriorates, Anthony struggles to adjust to the changes with moods swings that range from charming to insulting and Anne is forced to consider that her father may be better off in a long-term care facility instead of his beloved London flat.
The debut film from director by Florian Zeller,?The Father?is an emotional journey into the heart of dementia and the how it affects those on the outside. Though the film features an incredible performance by Olivia Coleman as the caring but torn Anne, the film is truly anchored by Sir Anthony Hopkins, who may have turned in one of the best performances of his career. As the centre of almost every scene, Hopkins is simply remarkable as the fading elder, imbuing his character with both vibrancy and terror.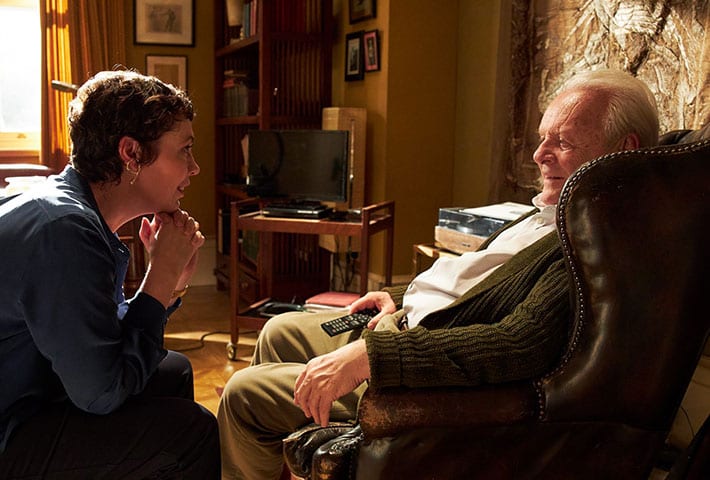 In?The Father, Anthony is a man who is constantly loved yet causes chaos within the home. Even so, while we bear witness to the fact that those around him struggle with his health, we also feel torn for Anthony as he continues to misread situations and react accordingly with fear, humour and rage. Honest and heartbreaking,?The Father?is an incredible example of what love looks like on the ground in the midst of struggle. The film?s shift in perspective serves as a reminder that the real terror may be within the mind of the person we love and the need for grace in the midst of that understanding from those around them.
The Father is currently streaming on the TIFF Bell Digital Theatre during the Toronto International Film Festival.