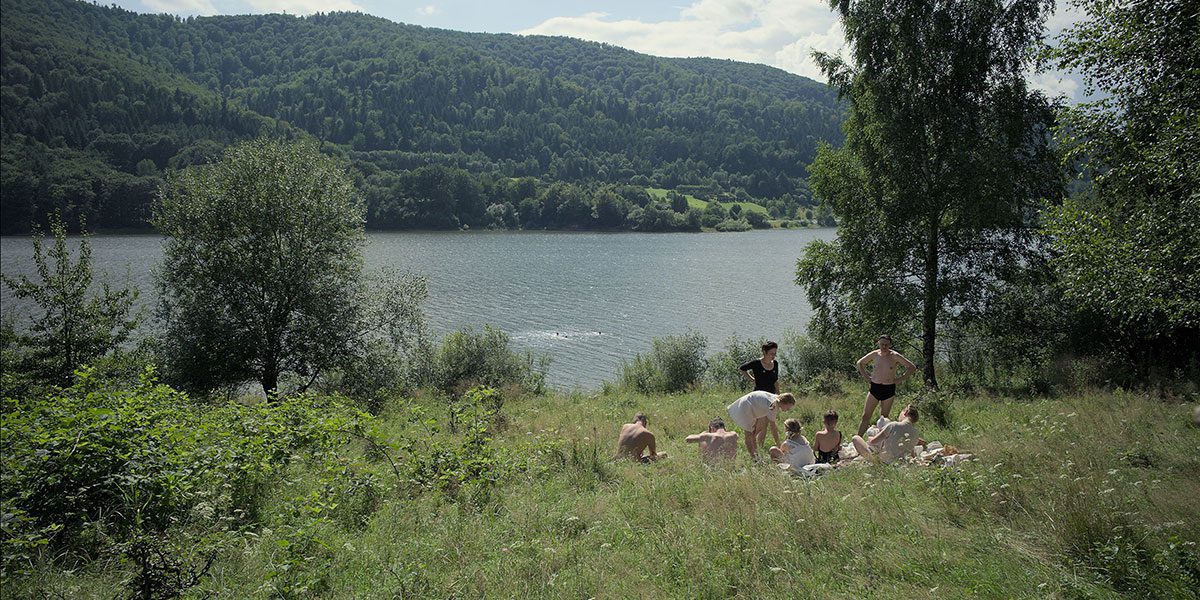 Rudolph lives is simple life. Working hard at his job, he returns home to his wife and family with affection in his eyes. His love for his children and his marriage reveal a compassion that is both heartfelt and heartwarming. He works long hours in order to provide for them, and is respected by others in his workplace. 
Oh, he's also a middle-ranking Nazi, overseeing the death camps in Auschwitz.
Directed by Jonathan Glazer, The Zone of Interest tells the true story of Rudolph Hoss (Christian Friedel), a Nazi officer who is increasingly burdened by his work. Tasked with maintaining order within Auschwitz, Rudolph spends his days working with his staff and discussing the latest upgrades for their tortuous facility. When his boss makes some changes to the structure of leadership, Rudolph is transferred, placing stress on his family relationships.
This world of (apparent) normalcy is the horrifying setting of Zone of Interest, one of the most daring and celebrated titles at TIFF '23. Winner of the Grand Prix at Cannes earlier this year, Interest is a title on many people's radar with good reason. The sheer audacity of this film is worth the price of admission alone. Although the film is neither graphic nor offensive in its content, it draws in the audience to appreciate its characters.
Rather than attempting to convince the audience of the horror, Glazer instead creates compelling arguments about privilege and power that applies to all generations. Though set in the Holocaust, the ineptitude of the upper class that we witness in Zone of Interest could take place at any time with any oppressed people group. From Black Lives Matter to apartheid, the ease at which oppression evolves cannot be understated. Ironically, by highlighting the humanity of the Nazi culture, Zone of Interest points to the darkness that still plague our world today.
Zone of Interest is now playing at TIFF '23. For more information, click here.