"It's only when you've lost everything that you realize what you're really missing."
In Vincent Woods's film The Loss Adjuster, a modern-day Job is having one of the worst days of his life. It begins with his wife leaving him and goes steadily downhill.
Martin Dyer (Luke Goss) is an insurance adjuster who spends his day dealing with other people's bad days—burglaries and property damage. He is a kind and gentle man who tries to bring comfort to the people he deals with. His day begins when his wife, no longer satisfied with their financial issues (which we learn are her fault), abandons him. As he is sits in shock and grief, his office calls and loads him with calls to make, paying no attention to his anguish. As he goes from one meeting to the next, those he meets impart small bits of wisdom. But also at each stop there are additional revelations and suffering that he must deal with.
The film begins with a voice over about a wealthy man who falls out of a plane. As the falls the wind strips him of all his possessions. The opening of the book of Job tells of a wealthy man who is stripped of everything of value in his life. The bulk of the book is made up of theological/philosophical discussions between Job and three friends about the justice of God and suffering. There is a touch of that here, but never really seeking any depth to such serious questions. Martin doesn't really reflect on how all this misfortune came to him. And like the man who fell out of the plane, but the end of the day, he is near naked, stripped of everything he has valued. It is when he has given up his attachment to his past that he becomes able to move on to new possibilities.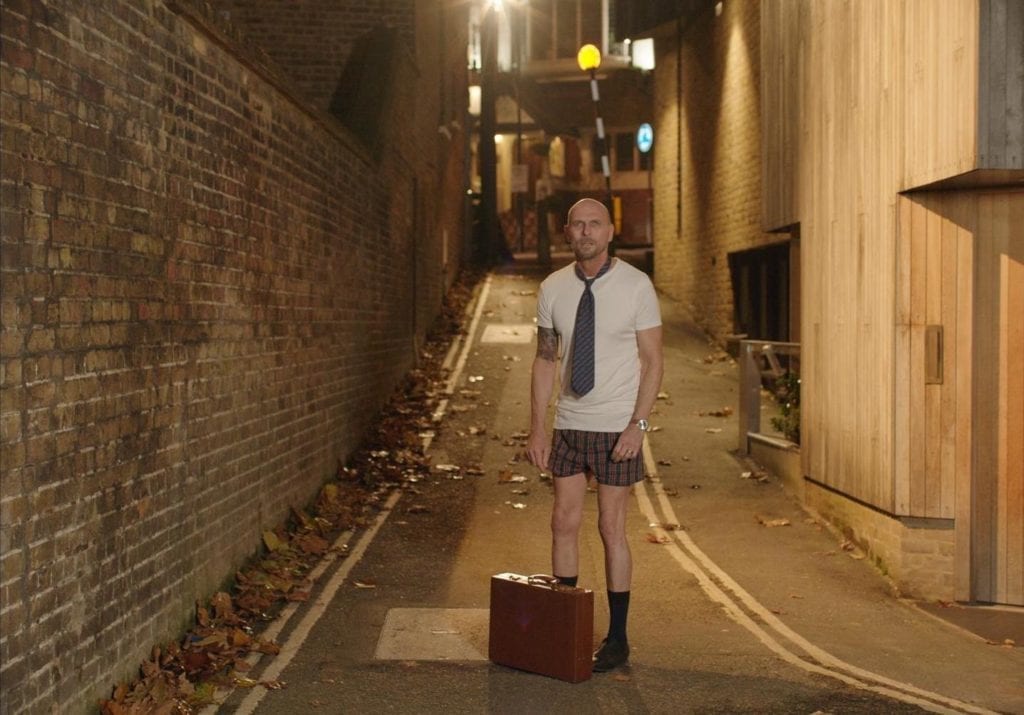 The film is set in the Christmas season, but it isn't really a Christmas movie. However, it does evolve into an ending that is based in hope and grace, but even that is a cheap knockoff of hope and grace.
What I find unfortunate about the film is that, like the ending of the book of Job, there is a miraculous restoration of love and wealth. I should note that I struggle with the ending of the biblical story as well, as do many. The ending of the book of Job is sometimes seen as at odds with the overall story. There is certainly a good deal of dissonance between the last chapter and all that came before. The deus ex machina ending of this film actually makes all the struggle that Martin has been through seem unimportant. The basic of the Job story is that Job is existentially changed by what he has gone through. Martin just has a bad day, then gets a great reward.
The Loss Adjuster is available on iTunes.
Photos courtesy of Trinity Creative Partnership