We didn?t need psychologists to tell us about sibling rivalry. Any parent with two children will be familiar with the concept (as will anyone with brothers or sisters). It is certainly present in biblical stories, starting with Cain and Abel. The sibling rivalry story that is most involved in the Bible is that of Jacob and Esau (beginning in Genesis 25). That story echoes throughout Esau, a English language film from Russian-French director Pavel Lungin based on a novel by Israeli author Meir Shalev.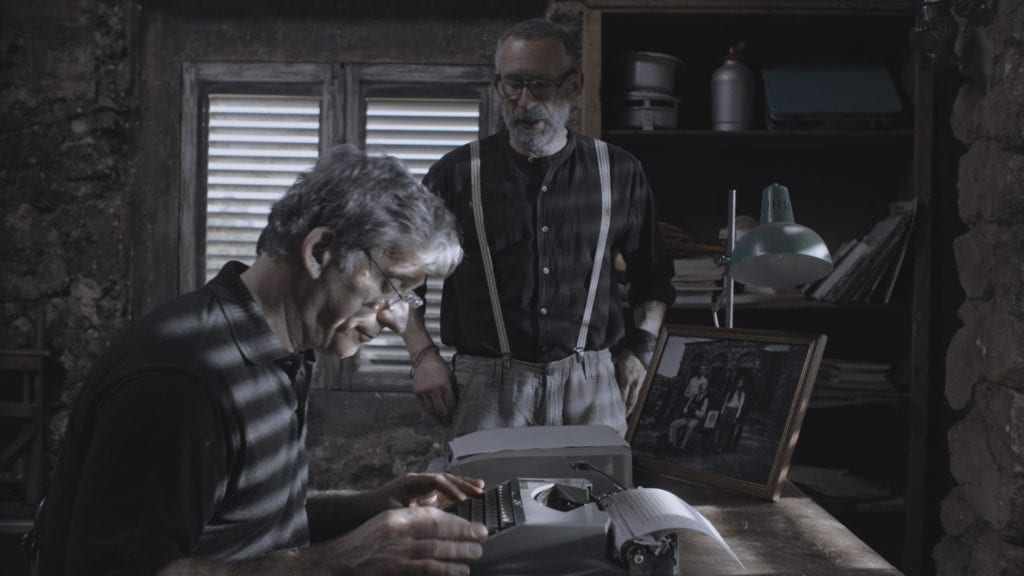 Hearing that his father is ailing, Esau (Lior Ashkenazi), a writer living in the US, returns to Israel to visit his family he left 20 years ago. There he must confront his embittered twin brother Jacob (Mark Ivanir), who has taken over the family bakery. Their father Abraham (Harvey Keitel) is in failing health and deteriorating mentally. Esau begins to write about his family history, flashing back to their youth when both brothers (played by Yoav Rotman and Lion Ravich) were in love with the same girl, Lea (Shira Haas), who eventually marries Jacob. Jacob?s daughter Romy (Omer Goldman) finds in her uncle someone to appreciate her as Jacob does not, which adds to the tension the brothers are dealing with.
We also see the troubled family life the two boys faced with their stubborn and angry father (played in the flashbacks by Omri Raveh) and their mother Sara (Yulia Peresild) who tries to placate him. The two boys have different personalities. Esau is bookish and favored by his mother, while Jacob is more like his father. (Those familiar with the biblical narrative may note that this is a reversal, one of many.)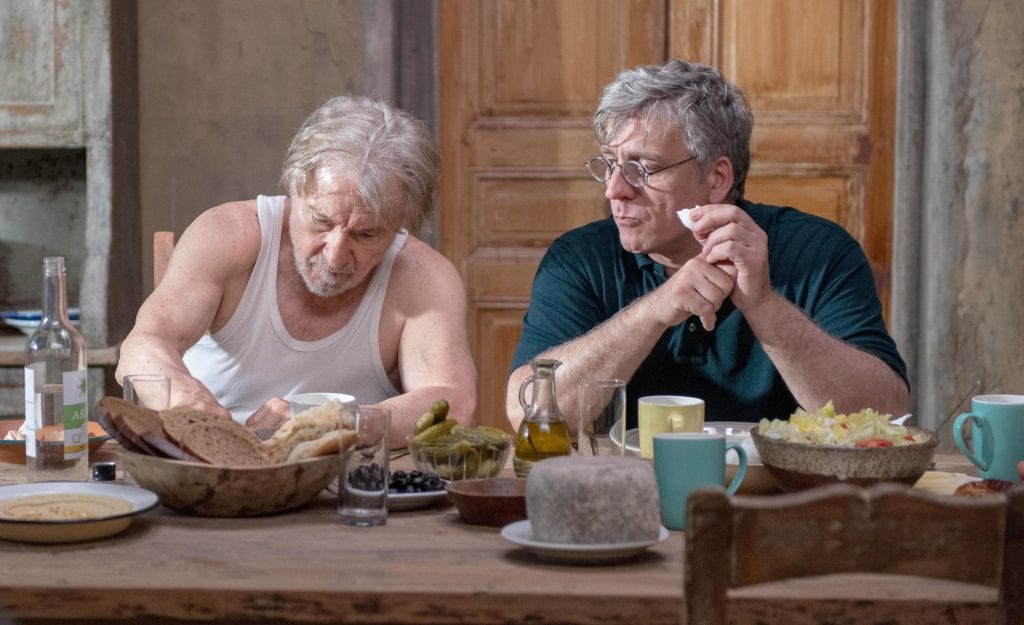 The dissonance between this story and the biblical one could in part be explained by this being Esau?s story. The biblical account is really a pro-Jacob story. But the way this both is and is not a biblical story reminds us that the stories we read in the bible are not just moral lessons or legends. They are very much our stories. We can see ourselves in the stories of the patriarch, the kings, the prophets. Watching Esau and Jacob navigate their family and personal barriers, we know that we have lived through such times.
Bread is very much a part of this family and the story. Jacob is continuing the family bakery business. The book Esau has written before the story begins is a book about bread. (But he tells someone at a signing that he?s not a baker, he just writes about bread.) When we see the family during the boys? youth, we see the whole family working dough and making bread. Bread is not just their business, it is their lives. So it is appropriate that when reconciliation between Esau and Jacob becomes a possibility, it is shown by them breaking bread together
Esau is available on VOD.
Photos courtesy of 2-Team Productions and Archstone Distribution