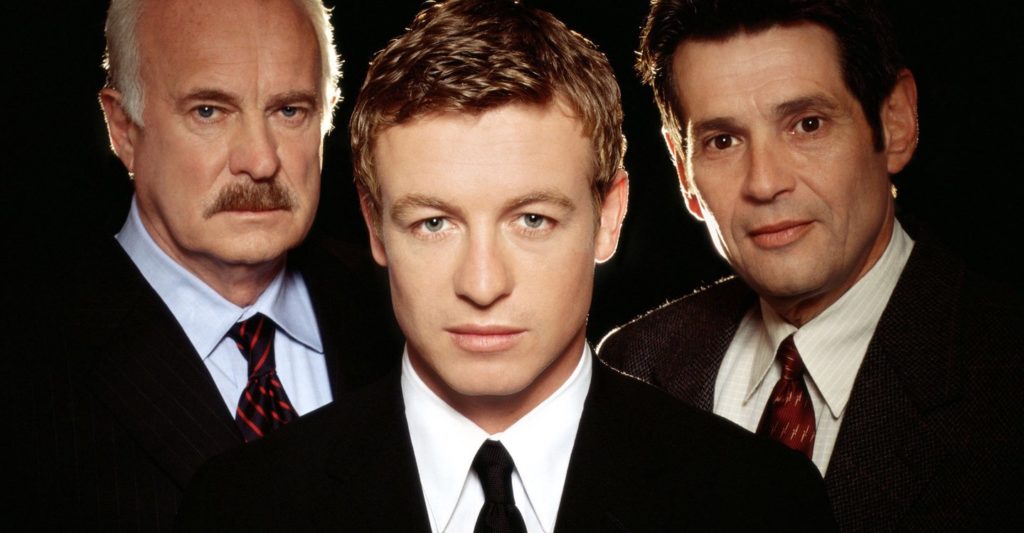 From 2001 to 2004, Simon Baker (The Mentalist) starred in The Guardian, as a corporate lawyer convicted of drug abuse who finds himself assigned to the Legal Services office of Pittsburgh. He's cutthroat and thorough as a businessman, but when he finds himself face-to-face with minors who can't speak for themselves, he discovers a new venue for his gifts to make a difference. And he just might find a soul buried underneath all of his ruthlessness.
Before Baker served as Patrick Jane, mentalist extraordinaire, from 2008 to 2015, he was Nick Fallin, a smarmy, streetsmart lawyer who struck fear in the heart of his opponents and won rich people millions of dollars. When he's assigned to an office dedicated to speaking for those who can't speak for themselves, his lawyer father (Dabney Coleman) is aloof, his friend (Raphael Sbarge) is skeptical, and the child services workers (Kathleen Chalfant, Alan Rosenberg, Charles Malik Whitfield) remain… concerned. But again and again, Fallin digs in where others turn their backs, rescuing children that otherwise would be destroyed by the system.
If you watch with an eye for actors before you knew their names, you'll see Aaron Paul, Viola Davis, Zac Efron, Chris Pine, Kerry Washington, and Chloe Grace Moretz; even Farrah Fawcett, Corey Feldman, and Erik Estrada show up. With 67 episodes, there's plenty of family/legal drama to go around, but watching for famous faces adds another dimension to the game.
My wife and I like Baker, but the show proves to be engaging because it shows how necessary the Legal Service office is. Undermanned, underpaid, and underresourced, there's no reason they should succeed. But because of community service, and a desire to dominate regardless of the setting, Fallin proves to be a broken character who shows up when he's forced to – and discovers a new version of himself that works.
These are issues laced throughout the Bible: "Learn to do right; seek justice. Defend the oppressed. Take up the cause of the fatherless; plead the case of the widow" (Isaiah 1:17); "Speak up and judge fairly; defend the rights of the poor and needy" (Proverbs 31:9); "Pure and undefiled religion in the sight of our God and Father is this: to visit orphans and widows in their distress, and to keep oneself unstained by the world" (James 1:27). Somehow, God puts an emphasis on speaking for those who can't speak for themselves. And so does Nick Fallin.