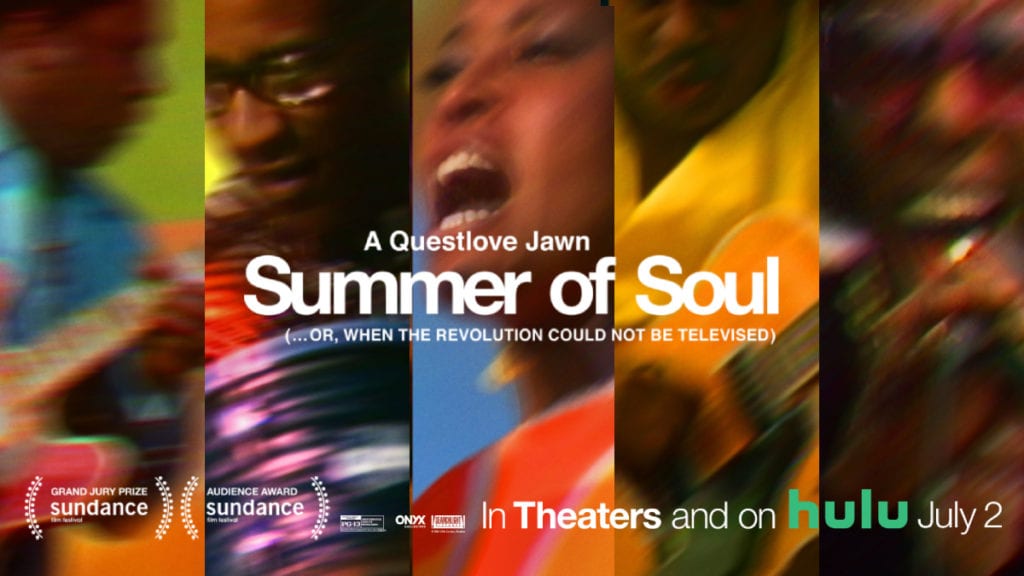 One of the most horrific things that can be done to a culture is to erase it from history. But it?s always something special when those storie are finally given the representation that they deserve.
The directorial debut by Ahmir ?Questlove? Thompson, the new documentary Summer of Soul takes the viewer back to the summer of 1969. At a time where Woodstock is fondly remembered and the moon landing changed the world, The Harlem Cultural Festival also made a mark on cultural landscape. Filled with six weeks of incredible concerts by Stevie Wonder, Nina Simone, Sly & the Family Stone, Gladys Knight & the Pips, Ray Baretto, Abbey Lincoln & Max Roach and more, one would expect that the fest would be as well-known and fondly remembered as Woodstock itself. However, until now, the footage was never seen and largely forgotten.
Considering that the festival that had seemingly been removed from the history books, Questlove was shocked when he first found out what had taken place.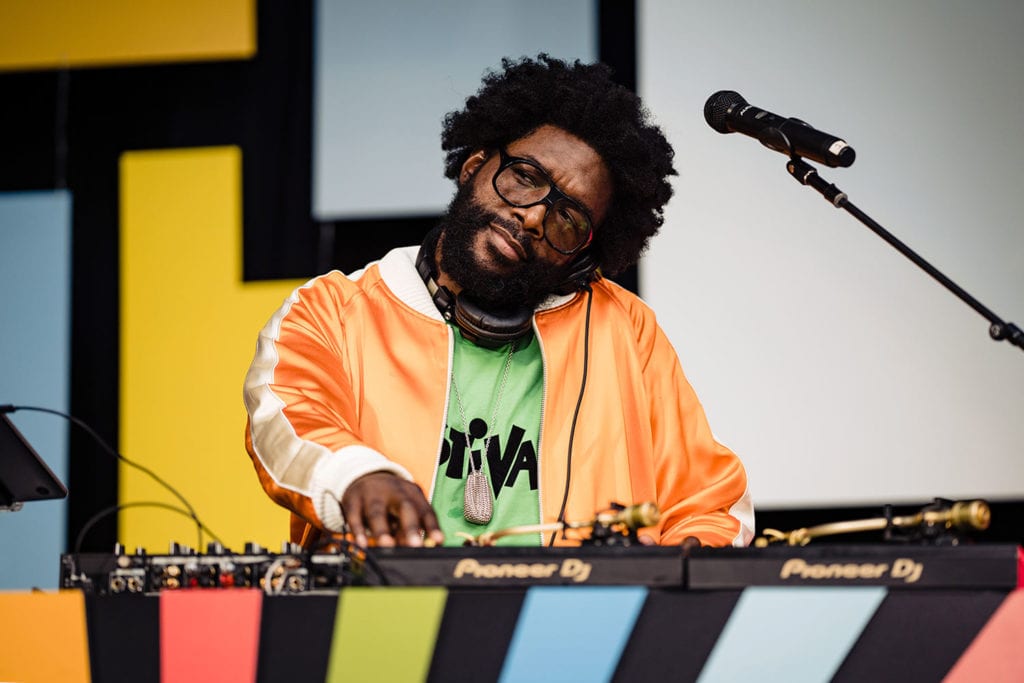 ?I first inadvertently saw the footage back when the Roots went to Tokyo in 1997,? starts Questlove. ?My translator for that tour, who knew I was a soul fan, took me to a place called the Soul Train Cafe. So, unbeknownst to me, I was watching two minutes of Sly and the Family Stone's performance. But, because it was what I knew to be camera two (which was the bird's eye view of a nosebleed section), I didn't know I was watching the Harlem Cultural Festival. I just assumed that all festivals in the ?60s were from Europe because America really didn't have that culture yet. [Then, I] find out exactly 20 years later when David Dinnerstein and Robert Fivole told me that they had this footage and they wanted me to direct the film. So, first seeing it without knowing it in ?97 and then it was presented to me in 2017. Even then, I didn't believe it was real.?

As a first-time filmmaker, Questlove also notes that this experience has been formative in his development as both an artist as a storyteller.
?Without being all touchy feely with it, this project more than anything has helped me develop as a human being,? he reflects. ?Sometimes artists can be really neurotic, living inside our heads… I will not hesitate to admit that, of all the things that I've done creatively, this is the one that I was really, really nervous about. And, by nervous, I mean, scared, partly because I'm a perfectionist. What I will say is that this film has really brought out an awareness and a competence in me that I never knew that I ever had. A lot of the times everything that I do creatively is behind a shield. Behind the drum set? With the exception of teaching at NYU, you guys have never like experienced me one-on-one, There is always a barrier that gets you from getting in there. That's sort of how I thought I liked it. So, I will say that, with the amount of confidence that I got as a human being, this was a game changer for me.?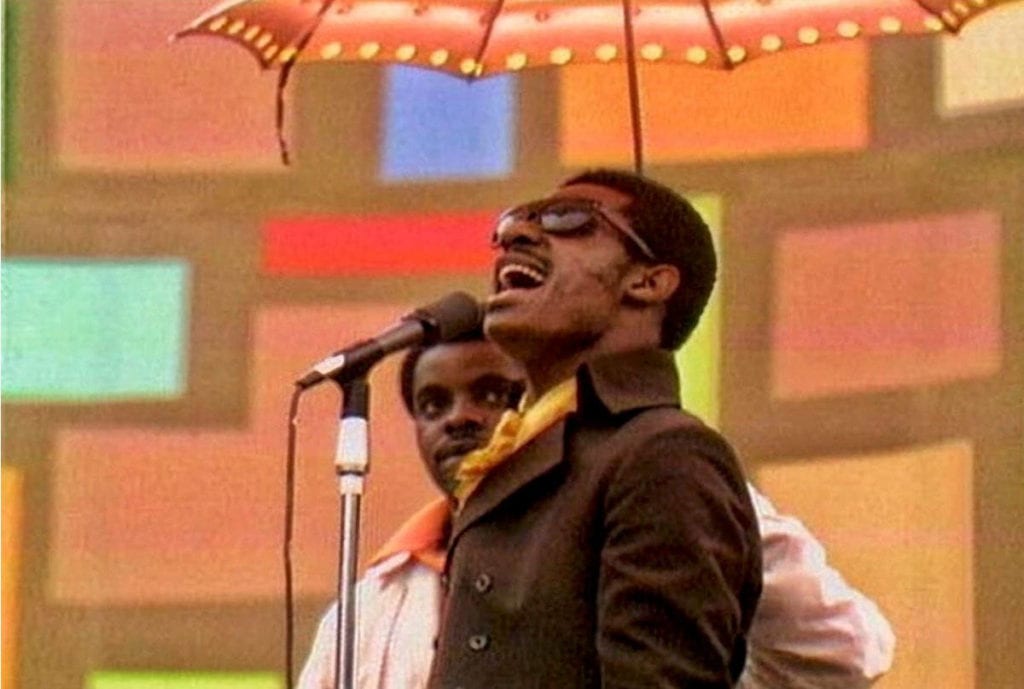 ?But on a technical side of things, I also learned the power of editing. Most Roots albums are these gargantuan, ?everything but the kitchen sink? projects. This is what I'm bringing to the table. My first draft was like three hours and 35 minutes. This is where I really learned that less is more and less is impactful. The three hour and 35-minute version of the film probably wouldn't have hit you in the gut more than a very succinct two hours.?

Although, with all that he has learned throughout the filmmaking process, he also felt that his skills as an artist also allowed him to tell the story in his own unique voice.
?Me being a DJ's is exactly what informed me on how to tell the story,? Questlove explains. ?There was a point where I was wondering ?Could I take the same approach that I take deejaying or putting a show together with this movie?? That's exactly what I did. So, for five months, I just kept it on 24-hour loop, no matter where I was in the house or in the world. If anything gave me goosebumps, then I took a note of it. I felt like, if there were at least 30 things that gave me goosebumps, we could have a foundation.?
?I tend to work backwards whenever I'm given a project,? he continues. ?The first thing I think about is what is the last 10 minutes of the show or the set that makes the person that goes home think ?Man, that was incredible? because it's usually the last 10 minutes of a show or a presentation that?s your chance to make your audience [forget the rest]. I've had disastrous Roots shows where I knew, ?okay, if I make these the last two songs and do this certain things, they'll forget about what happened in middle of the show.? That happens a lot. So, that's a trick I play. Of course, I wanted to make my entry in the film world my version of inserting myself in this film? I figured that [Stevie Wonder's drum solo] was the best way for me to crash land into your lives as a director, without really being about me. We have not seen Stevie wonder in a sort of in this light of a drummer so I thought that was the perfect beginning. That's pretty much how I crafted the show. I searched for my ending. I knew I wanted what my beginning was and then I worked backwards. So .I added it and paste this film backwards as opposed to the other way?
Taking place in the backdrop of 1969 when the Civil Rights Movement was at its peak, its shocking that the festival has remained deleted from the history books. Asked what he believes needs to take place in order to prevent such erasure from happening again, Questlove suggests that conversations have changed in a healthier way in recent years.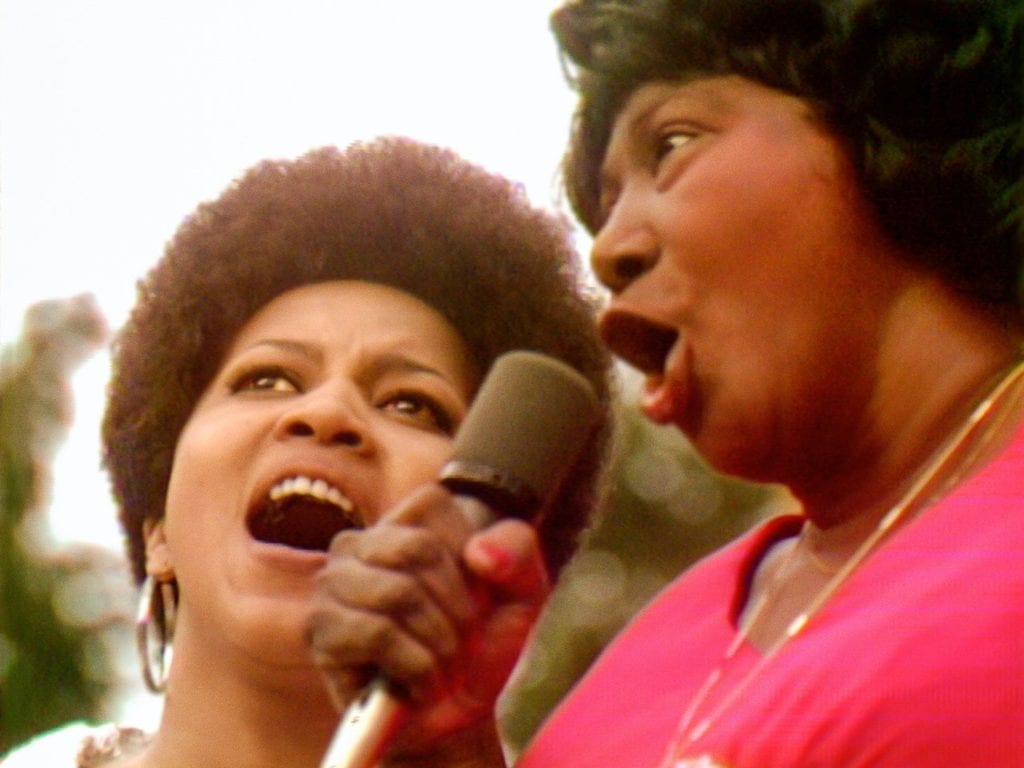 ?This is a step forward,? he points out. ?This is the first time that I'm really seeing conversations that were never had before, especially post-pandemic. We weren't talking about mental health for Black people and we really weren't speaking of Black erasure. Previously, before we sort of coded it as like cultural appropriation, which was like a really politically correct way of saying… ?Yo man, why always bite my [stuff]? or whatever. It was always sort of draped in slang so that you couldn't see the heart or the sincerity of what the problem was… I know this one thing: this isn't the only out there… So, perhaps maybe this film can be an entry sort of a sea change for these stories to finally get out. But really for us to acknowledge… one of the first ever like Black festivals is important to our history. Normally, the process is that we talk about it for three months and then we forget about it. So, that'll remain to be seen, but I know as for me, I didn't come into this wanting to be a director or any of those things. I do believe that again, creativity is transferable. This is not my last rodeo with telling our stories. If anything, I'm more obsessed now than ever to make sure that history is correct, so that we don't forget who this artist is, or that event.?
Featuring performances from Stevie Wonder, Sly and the Family Stone and many more, Questlove was fascinated by the balance of styles that took place within the festival. With the development of Summer of Soul, he attempted to mirror that blend of jazz, soul and gospel music in order to show the therapeutic nature of the moment.
?As far as I'm concerned, there was a perfect balance of soul music, free jazz and salsa music,? says Questlove. ?For me, I kind of saw the gospel and free jazz as one in the same thing. Oftentimes, I'm a guy that's always doing litmus tests with people, as far as testing music out on them? but there's one thing I always noticed. When I play really intense soul music for younger people, they tend to find James Brown?s yelling humorous. That's funny to them because we live in a meme culture. So, those three seconds of something out of context can seem funny to people. There was a lot of, I guess, what we can call primal musical expression or primitive, exotic expression, or, in layman's terms, like people acting wild. I wanted people to know that that was more of a therapeutic thing than anything.?

?So, if it's a gospel singer, that's catching the spirit. If it's Sunny Sharrock doing one of the most atonal destructive, violent souls I've ever seen on a guitar… I wanted people to know that this just isn't black people acting wild and crazy. This was a therapeutic thing and, for a lot of us, gospel music was the channel because we didn't know about dysfunctional families and therapy and life coaches that we have now.?
With such a personal project, it?s fair to say that Questlove found it a particularly emotional experience. For him, one of the most surprising elements was the realization that the type of musical code-switching of that era still affects his own life today.
?The emotional component of the film was something that I wasn't preparing for and really didn't know what was going to happen,? Questlove explains. ?The sort of emotional trigger moment, at least where the Billy Davis Jr. and Maryland McCoo portion, was the fact that… my memory of all the 5th Dimension performances I saw were sort of composed and unsteady and very passionate, sophisticated. This performance of theirs at the Harlem Cultural Festival was closer to that of a gospel revival. I've never heard Billy Davis?with the exception of one of their songs on their solo records?use his raspy gospel baritone, like that sort of James Brown sort of thing. So, I thought it was humorous. I was like, ?Wow, Billy, I've never heard you use your gospel register before.? They kind of opened the door and said, it was because we were comfortable and excited to be there. It wasn't the pressure of [being] on the Ed Sullivan show or the Jack Parr tonight show.?
?And I realized then, Black people have to code switch all the time. It's not just in the office space, but even in entertainment, because I related to that. I'm a guy that has to adjust his show? What's the audience look like? I had to code switch all my shows that aren't transferable to each audience. I have to adjust it for every place we go to. And I noticed that, and that was their way of telling me that they too had to go through that pressure.?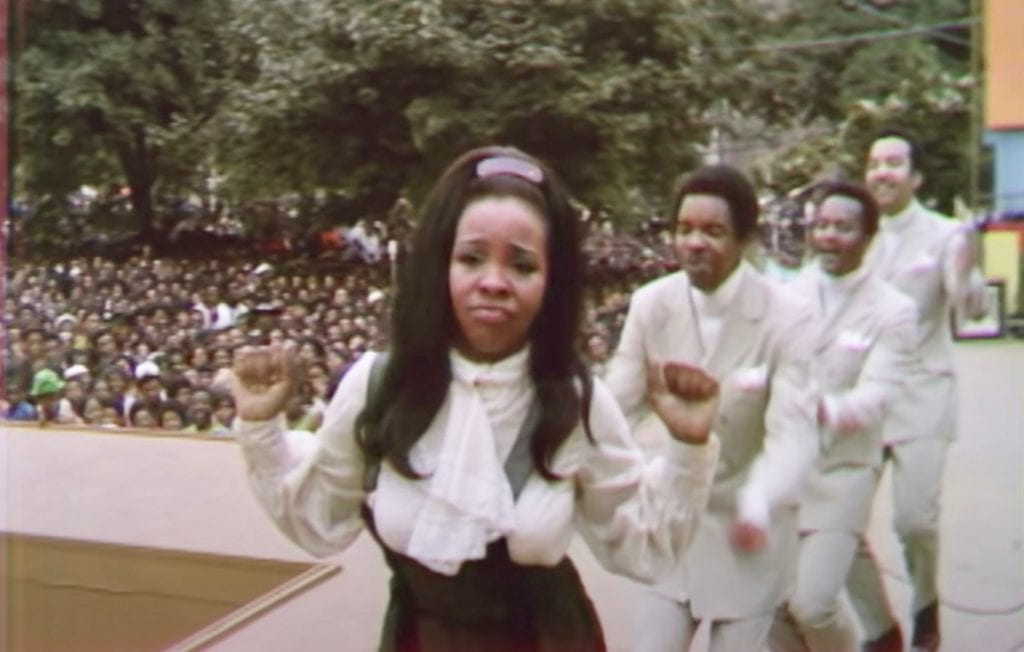 However, at the same time, Questlove also points out that one of the most emotional components to the project was the fact that it validated the memories of so many who felt the sting of that erasure of Black history..
?Opening that door is also Mussa Jackson,? he remembers. ?He was five years old at the time and I was a little bit, like 'What five-year-old is going to give me insight of the emotional deepness of being there when he's five years old?' He is the thing that won us over was like, this is my first memory ever, but he wasn't sure he had it? So, once we showed him the footage, suddenly the tears started welling because for him as a 57-year-old, he didn't know if he remembered it. He didn't know if anyone believed him. If I didn't believe this happened as an adult, who's going to believe a ten-year-old… So, for him, it was sorta like that little boy that cried wolf exoneration moment. Like, I knew this happened. That's why I started crying. So, I didn't realize there was a heavy emotional component really until we allowed people to give commentary. I'm so glad we made that decision instead of not doing that.?
Summer of Soul is available on Hulu on July 2nd, 2021.
To hear the full press conference with Questlove, click here.