One of my earliest cinematic memories is watching?The Miracle Worker?at school. In fact, we watched it for multiple years, to the disgust of my friends, while I found myself captivated by the determined insistence of Annie Sullivan to help Helen Keller learn to communicate. There was beauty there, back in the black and white narrative playing out on screen.
Now, as an adult, I can marvel at director Arthur Penn's (Bonnie & Clyde, Night Moves) use of William Gibson's screenplay, based on his own stage play. Here, it's Anne Bancroft as Sullivan, a role for which she'd win an Academy Award for Best Actress, and Patty Duke as Keller, a role for which she'd win an Academy Award for Best Supporting Actress. [It would also be nominated for Best Screenplay, Best Director, and Best Costume Design- Black and White.] But awards or not, it tells a story about the power of love and perseverance.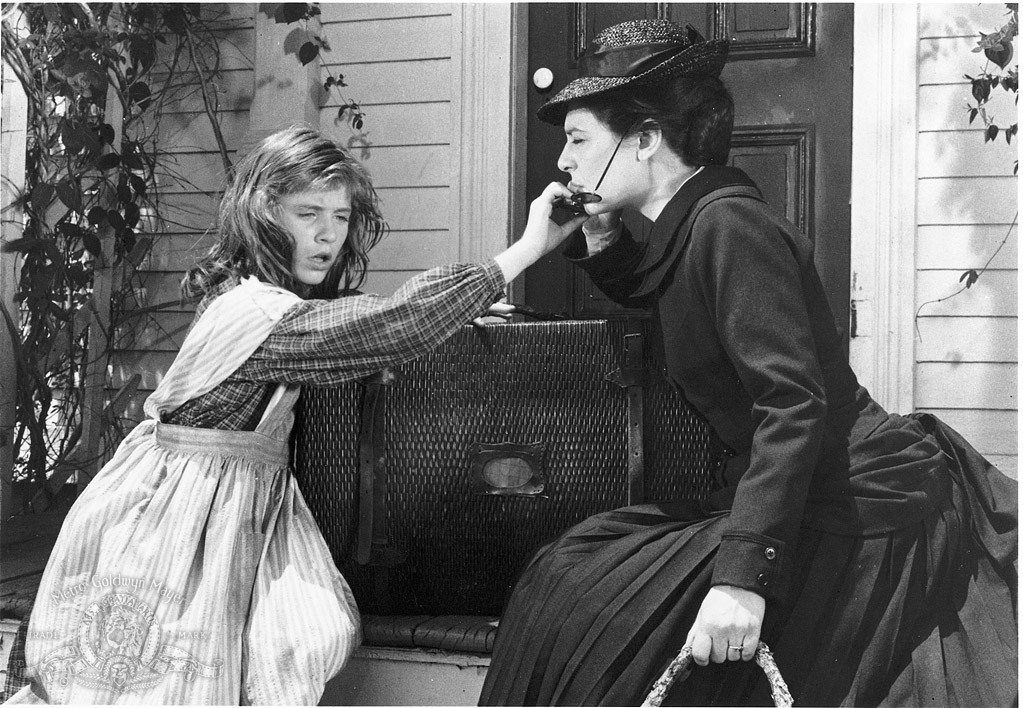 Due to severe scarlet fever, Keller is deaf, blind, and mute, much to the consternation of her parents (Victor Jory and Inga Swenson), who call on the Perkins School of the Blind for help. When they send one of their own former students, Annie Sullivan, to the Keller home, it's all-out battles of wills until Sullivan's amazing breakthrough of all of Keller's issues.
While some might have given up on Keller, or settled for some smaller victories along the way, Sullivan's persistent, stubborn, unrelenting, passionate love (from someone who could understand more of Keller's plight than others) proves to be the difference maker. It's what makes the film so powerful, and inspires us to think more of what we could see and do if we'd open our eyes, and let real change happen.