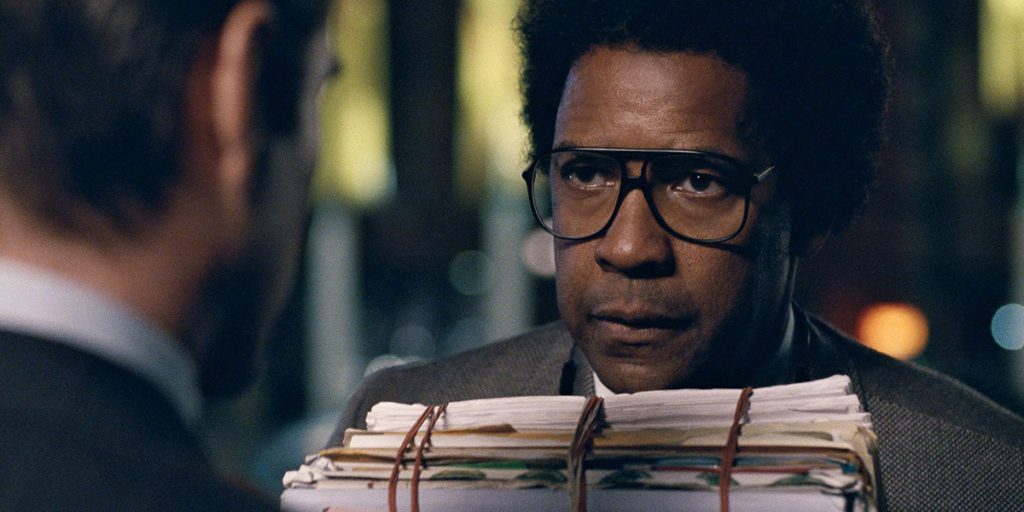 If we're really being honest, I'd admit that I'm going to watch a Denzel Washington film, no matter what it's about. It's already been proven with?Unstoppable?(I don't watch films about trains),?Flight?(planes are worse than trains), and?Fences?(I'm just not into films where a play is translated onto the cinema screen). But in?Roman J. Israel, Esq.,?Washington burns in a thoroughly unlinear exploration of the human condition, in its morality, connectivity, and its quiet desperation.
Israel is the number two man at a two-man law firm, until the lawyer in charge ends up in a coma. Suddenly pushed into a position of more responsibility, the numerically-excellent lawyer finds his idiosyncrasies pushed out into public life. While he's stuck in a backward time loop in fashion, technology, and mindset, he's suddenly confronting a more modern expectation of how law firms work and what it means to pursue the justice. But in the process, the exploration of law finds itself tampering with many of Israel's longheld beliefs and ideals.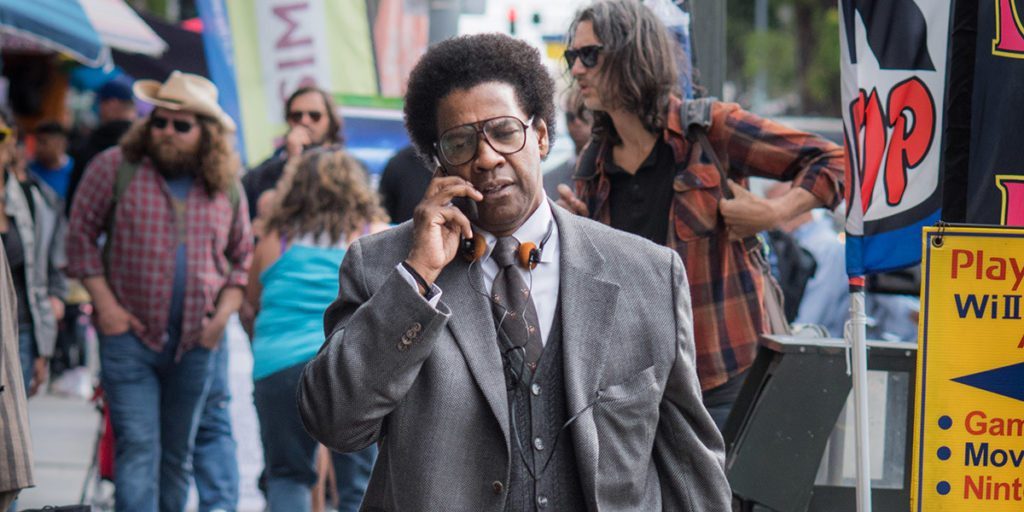 When Israel's firm folds and he's forced to seek an economic balance to pay the bills, he's sucked into the vortex of slick-haired George Pierce (Colin Farrell). Pierce recognizes Israel's genius, and wants to channel it into profitability, but over time, he finds himself realizing that the social justice background from which Israel's personality rises?actually?causes him to grow more self-aware (legally). Elsewhere, Israel has an impact on Maya (Nazneen Contractor), an idealistic activist who sees something pure in Israel that others can't. While the two enter into conversation, Israel's world is coming apart, as he struggles with the decisions he's forced to make in the new world he now inhabits.
Quietly burning, Israel shows off Washington's depth. This is Denzel, but it's so layered and multi-faceted that we can see so many of his past characters and proposals wrapped up in Israel. It's the crisis of character, of conflict, of morality that rolls out in ups and downs, never linear (because seriously, when is life ever linear?) Entertaining, growling, growing, smoldering, Washington is in his element, challenging us through this character study to consider what it means to be human, to choose the right path, to stand for oneself in the midst of an ever-changing world.