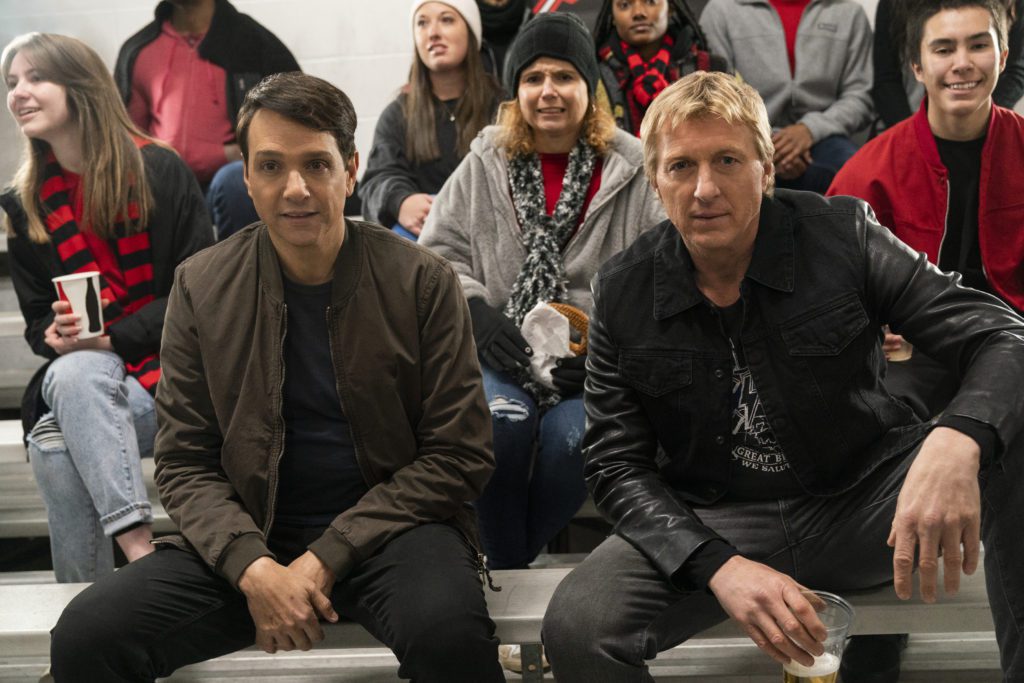 Nostalgia can only last for so long? unless you can make it into something different.
Originally airing on YouTube Red and eventually making the jump to Netflix, Cobra Kai caught everyone by surprise. The re-imagined and reinvented sequel series to the classic Karate Kid movies offered a refreshing new direction for characters long forgotten by pop culture while unabashedly leaning into the nostalgia that the brand promised. As the series took off, Cobra Kai became its own successful ?comeback kid? narrative and has only grown in popularity.
Even so, after three solid seasons, one wonders how long Cobra Kai can keep up the Miyagi-magic. After all, one has to assume that the series? trademark shifting alliances, teen drama and karate tournaments can only remain interesting for so long. However, while Season 4 continues to offer all of these staples of the franchise, Cobra Kai is still very much alive and kicking.
In fact, the fourth season may actually be one of the series? best.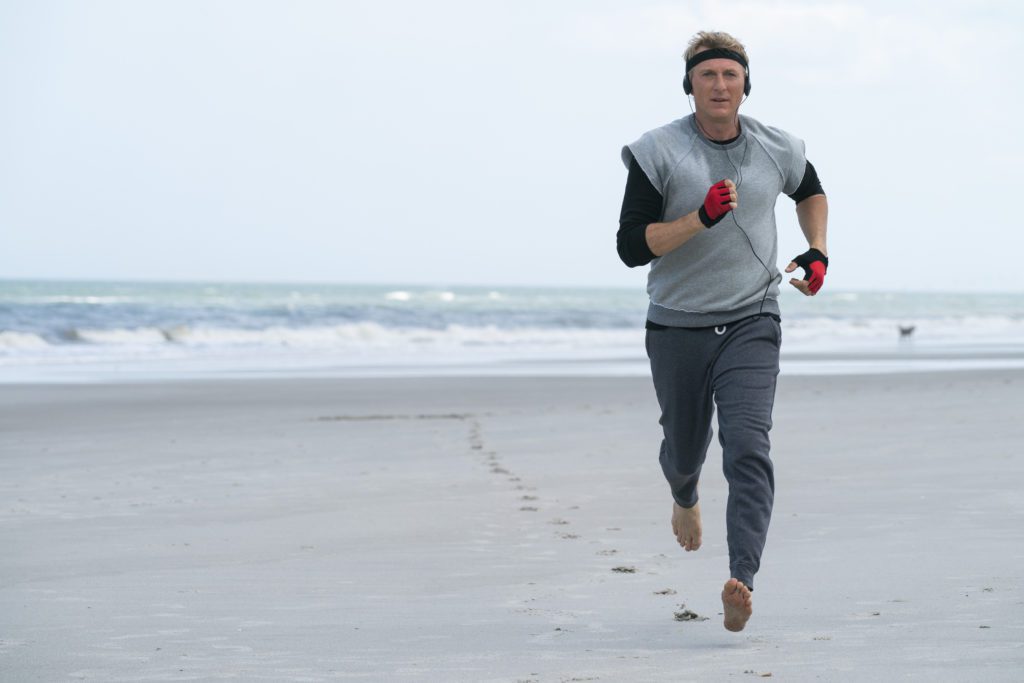 The new season of Cobra Kai picks up immediately following the merger between Miyagi-Do and Eagle Fang as they join forces to bring down Cobra Kai at the All-Valley Under-18 Karate Tournament. With the doors to their respective dojos on the line, Johnny Lawrence (William Zabka) and Daniel LaRusso (Ralph Macchio) are determined to see John Kreese?s (Martin Kove) violent teachings disappear from the community. However, as their alliance proves to be more precarious than they?d expected, the two must decide whether or not they can bury the decades-long hatchet that lies between them.
As I said earlier, nostalgia is key to the appeal of Cobra Kai and Season 4 is no different. By recruiting former Karate Kid III baddie Terry Silver (Thomas Ian Griffith), the series further fans the rivalry flames of old by reuniting him with the villainous Kreese. However, what makes Kai work is that the series is not limited by the memories. Young characters like Robby Keene (Tanner Buchanan), Samantha LaRusso (Mary Mouser) and of course, Miguel Diaz (Xolo Mariduena) continue to be given meaningful character arcs that keeps the show young and energetic. What's more, new stories for Daniel's son, Anthony and Cobra Kai's newest student Kenny (Dallas Dupree Young) also provide fresh ground for character development.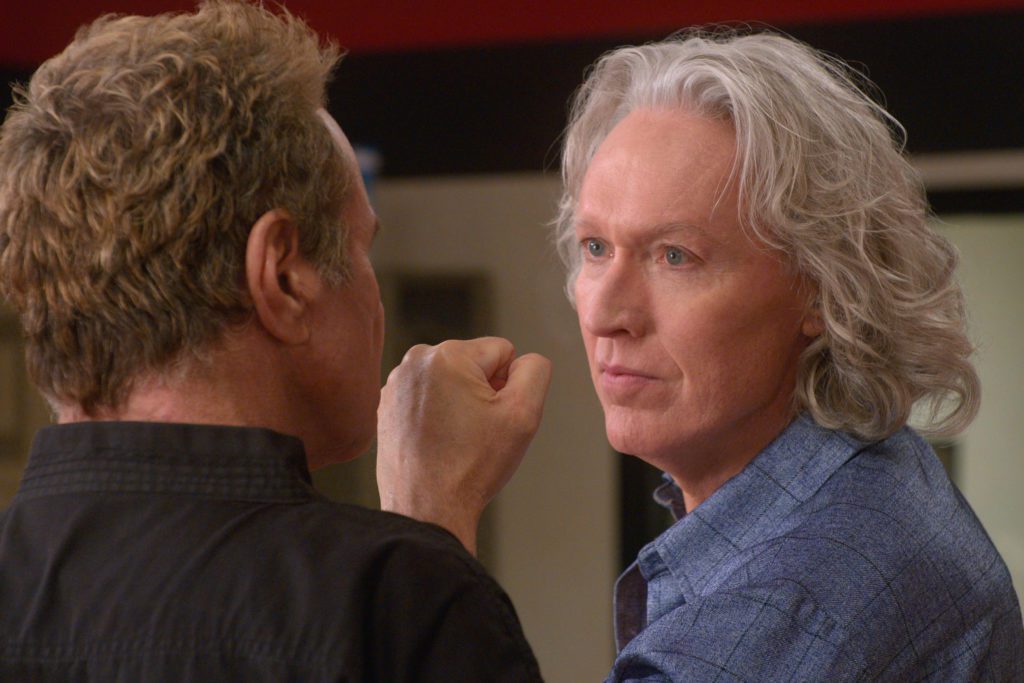 Nevertheless, even though the youth remain central, the true magic of Cobra Kai remains the relationship between Zabka and Macchio. While Macchio continues to develop as an actor, Zabka may be one of the more underrated actors on television right now. Blending brokenness and honesty, Zabka continues to offer remarkable performances as the would-be sensei. In every scene, he remains absolutely captivating to watch, whether he?s attempting to navigate the modern world or manage his own flaws. For a character that began as a one-off teen bully, Zabka has infused his performance with nuance and grace that continues to surprise. Although both men may be well into their middle-age, their boyish banter provides the necessary emotional core that the series needs.
These are two men who have become adults yet neither has fully grown up.
However, that?s not to say that they remain immature. Although Johnny keeps his old school edge, he has clearly matured since we first met him. Originally somewhat brash and self-absorbed, Daniel LaRusso is displaying an openness and humility that represents responsibility. Through solid performances by both men, these are characters who continue to learn what it means to be men in the modern world togehter.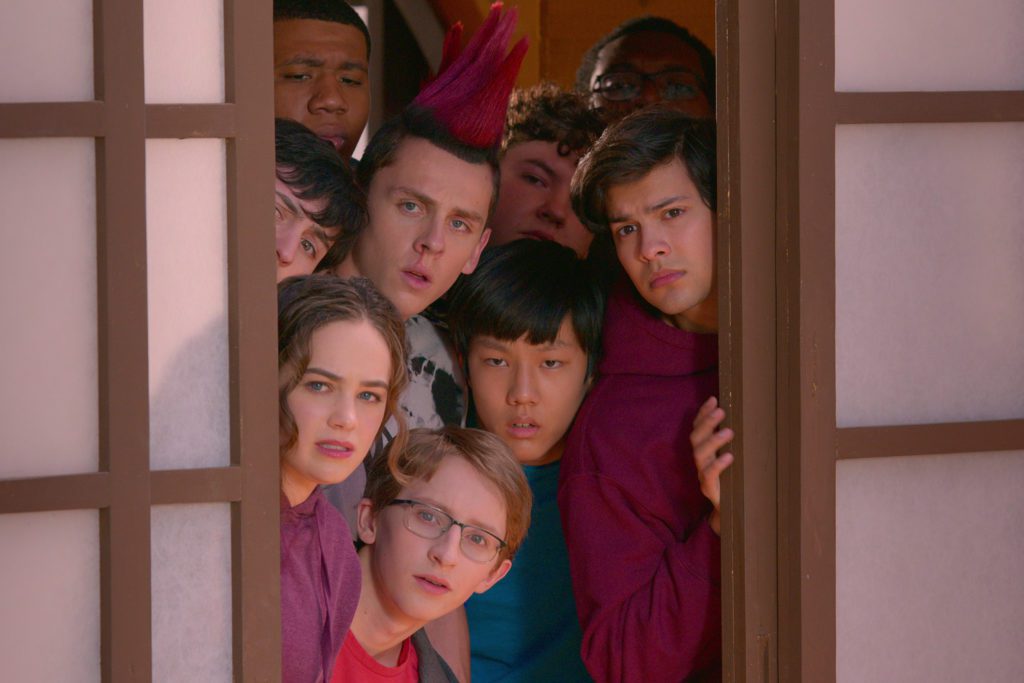 Held up against the heavy darkness of the previous two season finales, the next chapter of the series is surprisingly light-hearted (at least in the beginning). By attempting to merge together Miyagi-Do and Eagle Fang, the writers have ample opportunities for comedy between the two conflicting styles. (One episode where Johnny and Daniel attempt to teach each other is particularly noteworthy.) Of course, as Eagle Fang and Miyagi-Do begin to work together, their conflicting styles makes it difficult to find a common ground. However, when they do begin to listen to one another, the blend of styles creates something unique, with group each gaining strength from the other.
In this way, the focus of the new series offers something different than previous seasons. Whereas Cobra Kaimost often drew its battle lines over the very different teachings of the two dojos, this new season serves as a reminder that we can learn from one another. As students from Miyagi-Do and Eagle Fang attempt to understand the wildly different ideologies and adapt their styles, the results are stark contrast to the focused (but violent) teachings of Kreese. In Kreese?s ?strike first? mentality, his way becomes the only way. Any show of mercy or attempt to question his methods is met with rejection and disgust. However, as Johnny and Daniel (try to) work together, their conflicting styles manage to bring out the best in one another. In the Eagle Fang/Miyagi-Do merger, the mutual willingness to humble themselves is what allows them to grow beyond the limits of one particular teaching. Whereas Kreese demands compliance, Johnny and Daniel want their students to learn from one another.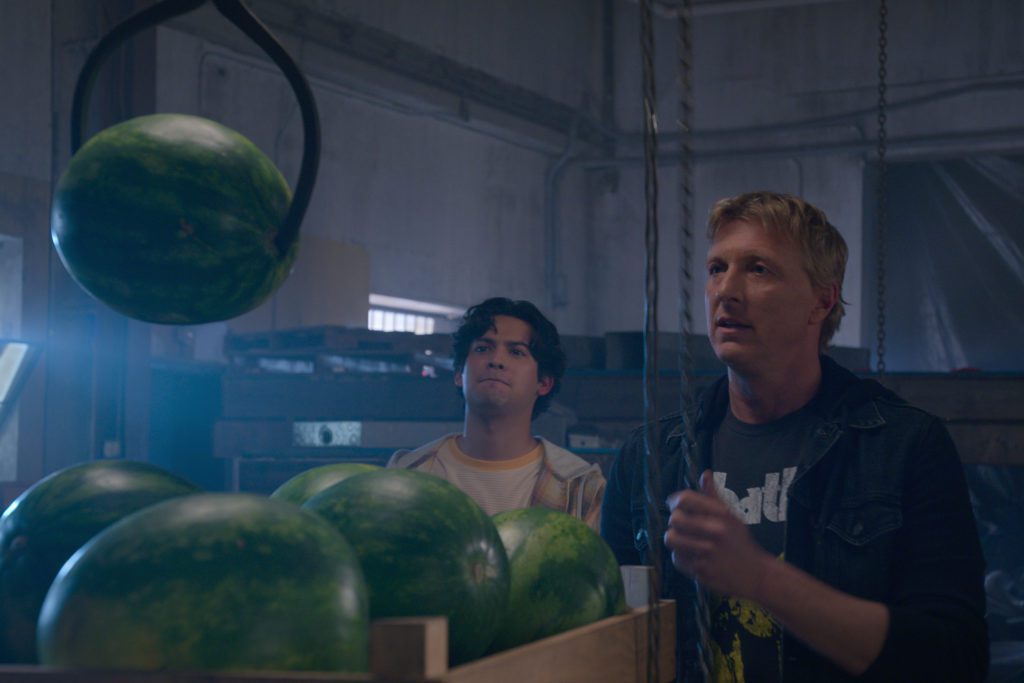 Perhaps this season of Cobra Kai suggests that the true villain is rigidity.
With its unique blend of fun and ferocity, Cobra Kai still packs a punch. Beginning with a simple tale of one young man?s search for courage, Zabka and Macchio have genuinely turned this into something special. Well-written and executed, this is now a series that?s about so much more than karate tournaments. Amazingly, Cobra Kai is about redemption, character and humbly bringing people together.
So, bring it on, Netflix. I know that I?m certainly ready for the next round.
Cobra Kai: Season 4 streams on Netflix on Friday, December 31st, 2021.