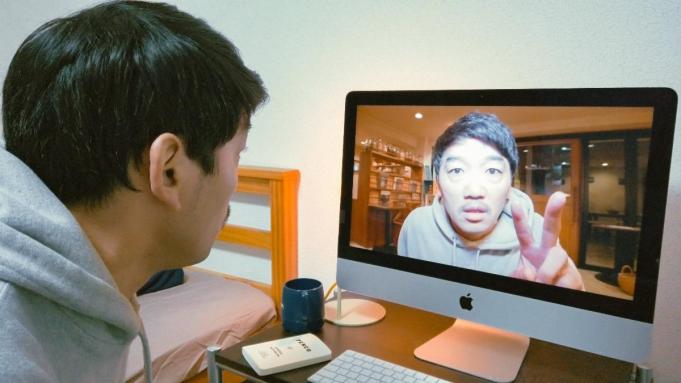 Set above a simple Japanese caf?,?Beyond the Infinite Two Minutes?follows Kato as he returns home from a hard day at work. As he looks around his tiny apartment for his guitar pick, an image of him appears on his computer monitor, claiming to be him but two minutes into the future. Soon, Kato and his friends begin to enjoy the phenomenon, using the ?Time TV? to improve their lives. However, in doing so, they also quickly realize that there are consequences to their reckless behaviour as the future strikes back with a vengeance.
Directed by Junta Yamaguchi,?Beyond the Infinite Two Minutes?is an absolute joy from start to finish. Hilarious and energetic, this well-written mind-trip through time fully commits to its premise yet feels fully grounded in reality. Adding to the fun is the fact that Yamaguchi and his team shoot the film to feel as one continuous shot, moving the camera with gentle urgency. In doing so, he keeps the viewer in the moment (and continues to add to the illusion) as time unfurls in front of them in real time.
At the film?s heart though lies questions about what establishes our future. As Kato and his friends look further into the beyond, so too do they lean into the ?plan? that has been set before them. Their decisions are affected and they become bound to the will of the digital story unfolding in front of them. However, are they bound by the rules of the future? Or do they in fact have free will to make their own decisions and what would the effects of that be? As it explores the boundaries of choice, so too does?Beyond the Infinite Two Minutes?lean into the relationship between hope and freedom as we create our own futures.
Beyond the Infinite Two Minutes?is now playing at Reel Asian Film Fest ?21.