Admittedly, Netflix can be hit and miss with their dramas. Since they produce so much content, it?s completely understandable that there would be a great deal of films and series that are worth sleeping on.?
Monster is not one of those films.
Directed by Anthony Mandler,?Monster?tells the story of Steve Harmon (Kelvin Harrison Jr.), a promising, young high school student who lives in Harlem. At the age of seventeen, Steve is on the cusp of adulthood and seems to have a great deal going for him. He is adored by his girlfriend and family. His film teacher views him as a young man of integrity. However, his world is rocked when he is suddenly arrested and charged with felony murder. As he fights for his life in the court system, Steve also must come to grips with his own choices and pray that his life is not ruined by them.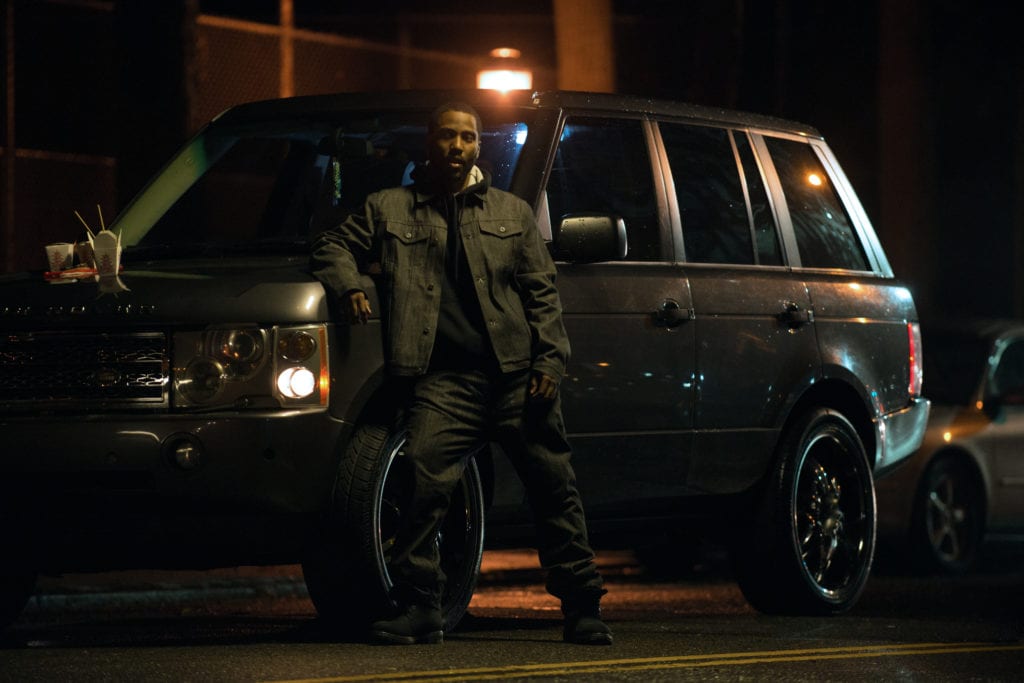 Monster?is a bold film that challenges our assumptions about others. Bolstered by an exceptional cast, the film features some extremely strong performances. Led by Kelvin Harrison Jr. and Jeffrey Wright, the film gives some small but important roles to such talent as Jennifer Hudson, Nas, Tim Blake Nelson, ASAP Rocky and John David Washington. (Any film that has the option to use John David Washington in a minimal capacity?must?have some incredible people on its roster.) While their roles are often brief, each actor has the opportunity to have their ?moment? and show their talent.
However, anchoring the film is another stellar performance by Kelvin Harrison Jr. (Waves). With each performance, Harrison has shown his ability to bring a sympathetic voice to his characters, even as they are involved with dangerous or violent actions. (Honestly, I don?t think it?s inappropriate to compare him to a young Daniel Kaluuya, if he continues to take on roles where he can grow.) In?Monster, he allows Steve to remain somewhat murky in his motivations in that, while we root for his innocence, neither are we certain of it. Though still young, Harrison remains one to watch.
Using time-shifting to outline its narrative,?Monster?does an excellent job of keeping the audience guessing as to what really took place. Growing up in an at-risk community, Steve?s journey is one of complexity, even if the court case attempts to make it about right and wrong. With each character interaction, we get a more fully formed picture of the type of young man that Steve is and his role in the neighbourhood. To his teachers, Steve is seen as a highly intelligent, budding young filmmaker. To his girlfriend, he?s a caring young man who treats her well. To the more troubled characters on the street though, he?s a potentially good contact who may be worth using to their advantage.
In?Monster, truth is never straightforward. Though people are often willing to make snap decisions about others based on race, age or social status, the film?argues that there is always more to who we are than any particular labels. Like Steve himself, the story explores what it means to listen to the stories of others and allow that to flesh out our judgments of others. In?Monster, labels limit our understanding. (In fact, the title?Monster?refers to the fact that the jury views him as only one way for his potential involvement in the crime for which he's accused.) While the film never justifies what takes place, it?s emphasis on the full embodiment of truth does provide context to the events and create sympathy for those who were involved.
Well-written and executed,?Monster?is an excellent example of the type of content Netflix can produce. It is willing to take risks its structure, features some incredibly talented performances and allows the story to ask some different questions. Though not a fun film to watch,?Monster?remains an engaging piece that feels honest about the way we view one another? and that?s the scariest truth of all.
Monster?is available on Netflix on Friday, May 7th, 2021.