The legacies that heroes leave behind are supposed to inspire people and give them something to look up to. But what if your own parent was one of these heroes? Talented ex-marvel writer Mark Miller?s comic book series ?Jupiter?s Legacy? uses the superhero setting to dive into the topic of family dynasties and the scars that they can leave behind.
Jupiter?s Legacy takes inspiration from DC?s Justice League with its characters, and appears to be Netflix?s answer to rival Amazon?s superhero show, ?The Boys.? Coming to Netflix this May 7, can this live action series compete in this already overcrowded and competitive market that?s filled with big names such as Marvel, the Arrowverse, DCEU, and Amazon?
In?Jupiter?s Legacy, the driving force behind superhero group ?The Union? is to uphold ?the code? which they view as the core of what makes you a great hero (and a good person). The greatest hero is Sheldon (Josh Duhamel), aka the Utopian who stands by the believe that heroes don?t kill anyone no matter what, don?t govern politics, and try to save as many lives as possible. (Fairly standard superhero stuff, actually.)?
From the beginning of the first episode, there?s an obvious difference in ideology between the old guard and a new generation of heroes, including Sheldon?s son, Brandon (Andrew Horton). Expected to be a hero as great as his father, Brandon struggles with his own identity and feels the weight of the world on his shoulders as he?s pressured to take over his father?s position. In these moments, the show really portrays the impossible standard of being born into a family with such a high legacy to uphold. What?s more, Sheldon?s daughter, Chloe (Elena Kampouris) also has superpowers yet decides to go the opposite route, rejecting her family?s legacy and decides to party it up as a celebrity. (In this way, Chloe?s character draws a parallel between rich heiresses who have all the resources in the world but decide to rebel against all the family and societal expectations of their path in life.)?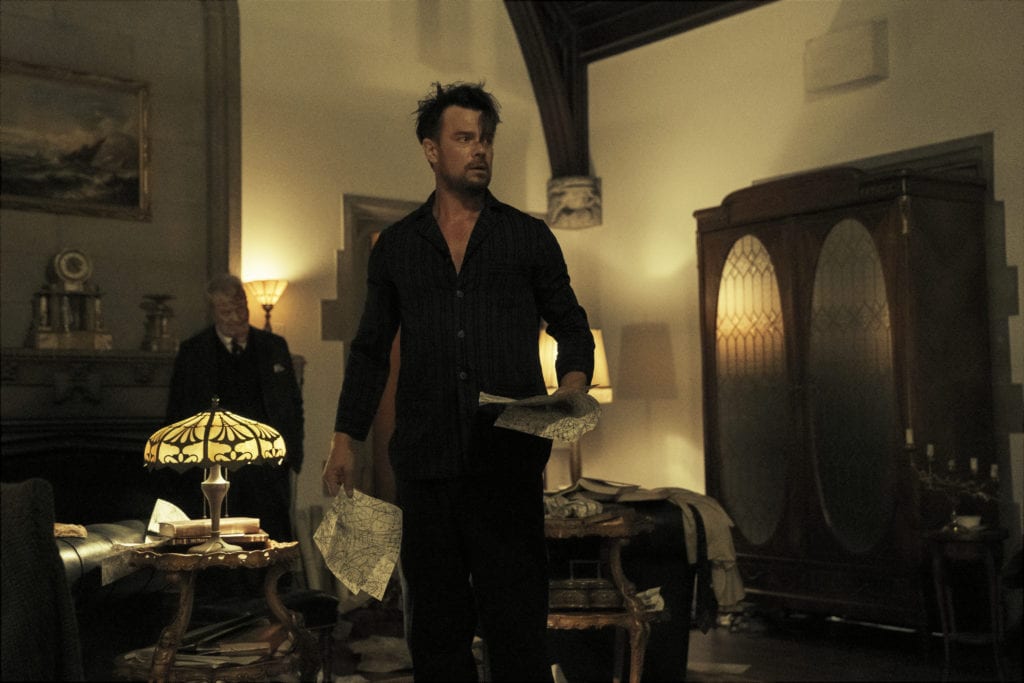 There?s also an interesting debate that takes place after Brandon watches his closest friends die at the hands of a villain. Tramautized by the event, Brandon ultimately decides to kill the villains in order to save his parents from becoming their next victims. Sick and tired of these villains, the public loves that Brandon kills them, which is strictly against the code of The Union. These events lead to The Union questioning whether their old ways still work anymore (and whether or not they ever did in the first place). These conversations are fascinating as they bring in strong points from both sides, such as the ideas that killing villains would prevent them from creating further death of innocents and whether it is doing more harm than good letting them live. On the other hand, the main counter argument is that nobody should be judge, jury, and executioner. To them, nobody should decide who lives and dies, especially those with so much power. This debate persists throughout the series and is incredibly relevant with today?s views on police brutality and how criminals are treated within the detention system.
One of the things I most enjoyed about Jupiter?s Legacy was the fact that they took inspiration from the non-linear storytelling that made Arrow so enjoyable. By showing the origins of how The Union got their powers, what drove them and how that has shaped current character motivations and storyline the series fleshes out their characters well. A major concern that often takes place in superhero shows is that the action can get sloppy and, due to budget constraints, the scenes with powers look ridiculous. (Not to point fingers but Season One of Supergirl is a prime example of this.) No matter how good the writing is, laughably bad CGI and poorly choreographed fighting scenes can be detrimental to the immersiveness of any show. Thankfully, Jupiter?s Legacy does not have that issue at all. Their effects and action scenes are done well and are comparable to movie level quality, which I find incredibly important in a superhero show in order to not to be taken out of the experience.
Overall, Jupiter?s Legacy is a very fun watch that is able to stand on its own. Though borrowing from the legacy of DC?s Justice League, Legacy dives into stories that viewers have not seen before revolving around superheroes which makes it worth recommending.
Jupiter?s Legacy is currently streaming on Netflix.