In the race to produce online content, Facebook was the service that I least expected to offer anything of quality. However, after solid online web series such as Limetown and Sorry for Your Loss, Facebook is beginning to fully develop their streaming content (while offering it for free, no less). With the release of the second season of Sacred Lies, they continue their streak of intriguing material that is worth watching.
The second season of?Sacred Lies?continues the anthology format with a new story and new characters. Drawing inspiration from both the Brothers? Grimm narrative,?The Singing Bones, and real life murder-cases, the limited series follows Elsie (Jordan Alexander), as she attempts to unravel the mystery of her family after having been abandoned as a child. When she discovers that her estranged father, Peter (Ryan Kwanten) is alive and in prison, her visit soon leads to more questions about her early childhood and, potentially, the nature of her father?s crimes.?At the same time, Elsie's journey also brings her into the path of Harper (Juliette Lewis), a free-lance detective who has an obsessive hobby for bringing justice to unsolved murder victims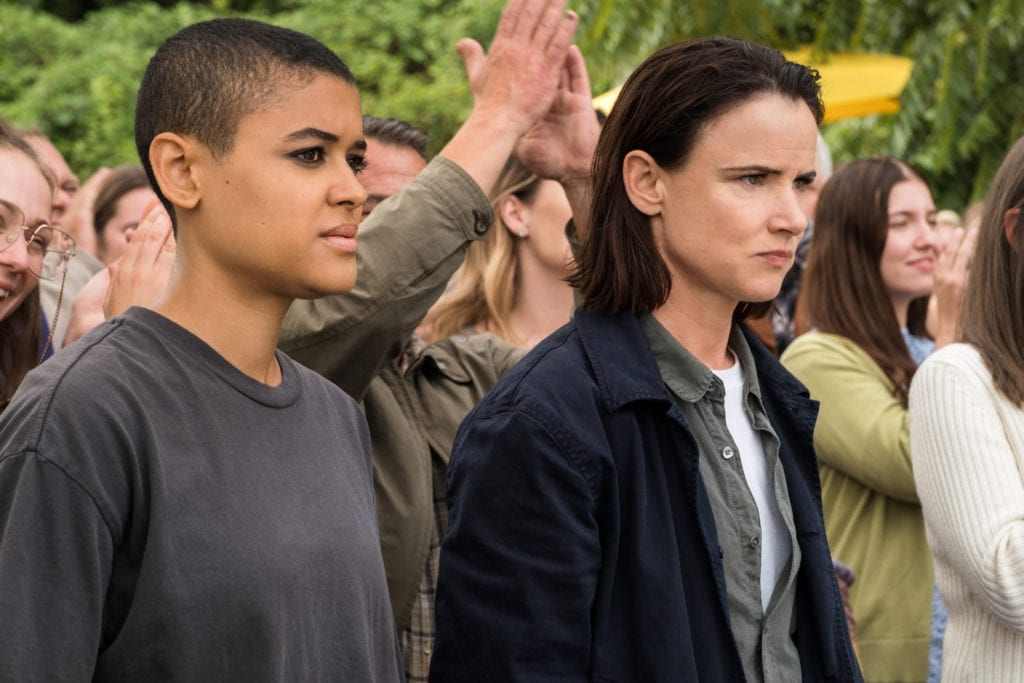 Produced by Blumhouse Television, Sacred Lies is yet another example of how they continue to grow in their storytelling. Over the last few years, Blumhouse has quickly become one of the premiere distributors for the horror genre. While their films can be hit-and-miss (Fantasy Island being an example of a missed opportunity), thankfully Sacred Lies showcases some of the better aspects of the company?s work. While the writing isn?t always as engaging as the story itself, Sacred Lies is a good example of Blumhouse?s ability to build intense atmospheric worlds with narratives that are frequently willing to venture into darker themes. What?s more, Sacred Lies features relatively solid performances from its leads, especially Alexander?s Elsie who portrays her character with both brokenness and rage.
Without giving away any spoilers, one of the key narratives of the story involves whether or not our lives are determined by the sins of our fathers. Both Peter and Elsie?s journeys into their past forces them to engage who they are in the present. Despite her traumatic childhood, the unraveling of the mystery of Elsie?s youth forces her to work through whether her family?s secrets determine who she is today. The heaviness that has consumed her for her entire life was not her choice. However, she is left to pick up the pieces of the traumatic experiences left upon her. Similarly, Peter too is grappling with his own traumatic experiences that may or may not have influenced his own actions. As a result, both Peter and Elsie must decide what truly defines their lives?and if there truly is hope for them along the way.
In the end, Sacred Lies: The Singing Bones is neither a game-changing series nor a missed opportunity. While it struggles at times in its writing, the series itself is strong enough to recommend another trip into the darker realm of the Blumhouse.
Sacred Lies: The Singing Bones?releases its first three episodes on Facebook Watch on Thursday, February 20th, 2020 with new episodes released every Thursday.??