Jordan Peele stars as the Rod Serling of the latest iteration of the show Serling debuted in 1958, The Twilight Zone. Sharing stories of normalcy with twists of the abnormal (or supernatural), Peele leads the audience of the CBS All Access show to mind-warping situations that are more thought-provoking than intensely scary.
While stars like Seth Rogen, Tracy Morgan, Adam Scott, Greg Kinnear, Sanaa Lathan, Zazie Beetz, John Cho, and Ginnifer Goodwin appear through the stories Peele narrates, it's the Emmy-nominated (and Oscar-nominated) Kumail Nanjiani that hooked me. The Big Sick star plays a stand-up comedian named Samir Wassan who makes an agreement with J.C. Wheeler (Tracy Morgan's famous comedian) that gives him the gift of making people laugh when he tears down someone else – which also causes the person he mentions on stage to disappear.
Whoa.
All of a sudden, the Twilight Zone story has more than entertainment value to it. It's tempting us to consider what it looks like to want something so badly, to pursue it so absolutely, that everything else (even one's morals) gets sacrificed on the altar of that pursuit. Is it gripping and captivating? Yes. But it's that way because of what it asks us to consider about the world around us and ourselves and lingers after the credits roll.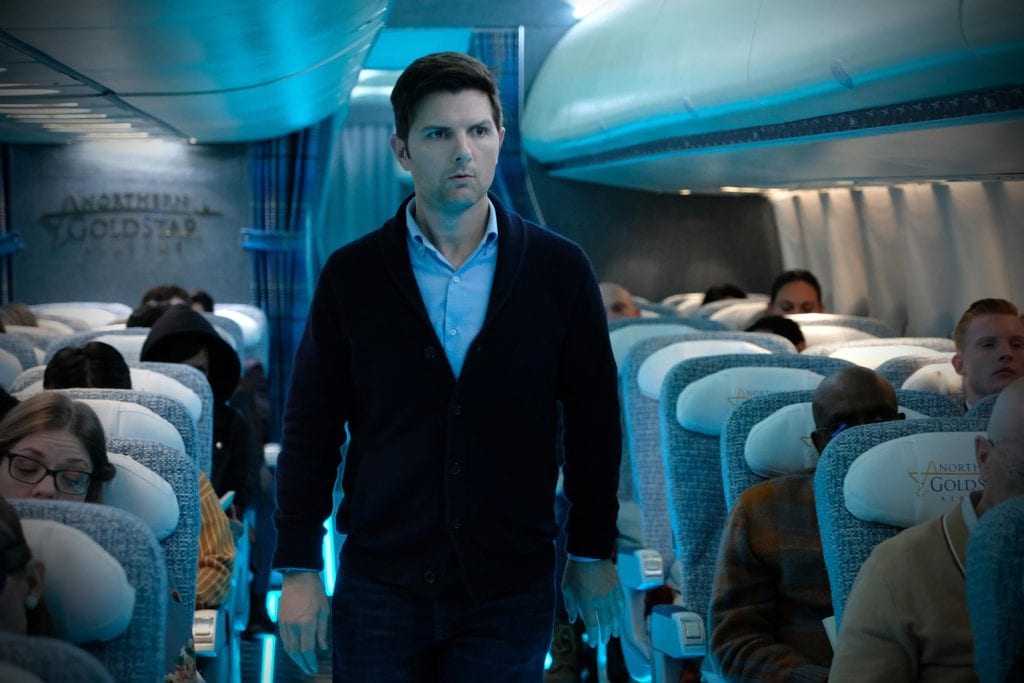 Subsequent episodes tackle a traveler on a flight who knows what happens (or thinks he does) before a crash, a woman who finds out that her camcorder can rewind time, a campaign manager who will do anything to get his candidate elected, a space expedition that goes badly, and more. On the DVD from CBS, there's a two-part documentary on how the show was put together and a behind-the-scenes look at each story, a look back at Rod Serling, deleted scenes and extended scenes, audio commentary for some episodes, and a music video for "The Wunderkind."