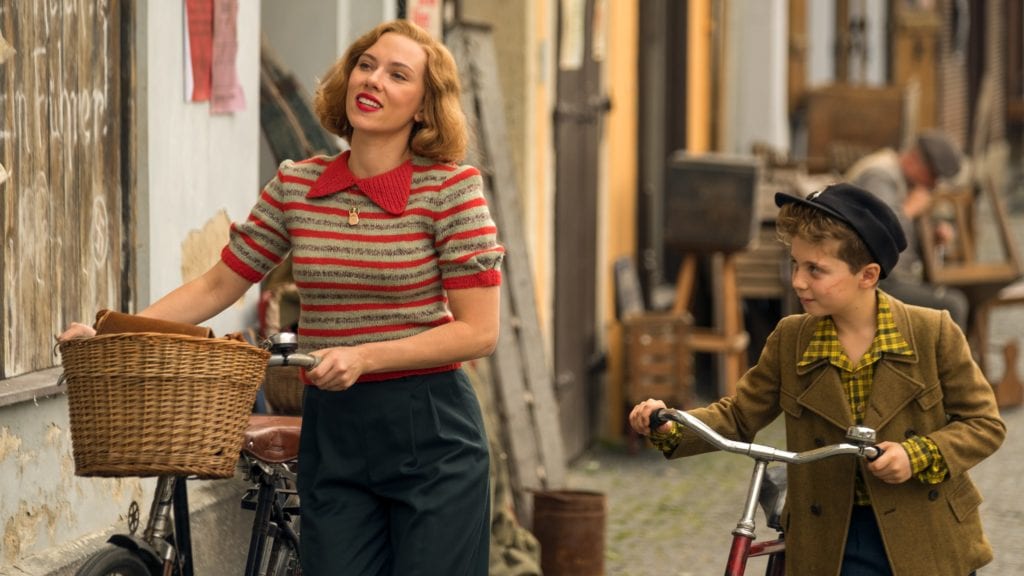 The Golden Globes were a sadly terrible affair, with the exception of the tribute to Mr. Tom Hanks. But the inclusion of Roman Griffin Davis made me curious about what his role had looked like as Johannes "Jojo Rabbit" Betzler, a young boy obsessed with the Nazi party and particularly Adolph Hitler. In fact, Taika Waititi's (Thor: Ragnarok) black comedic take places Hitler in the story as a sad-sack imaginary friend to Jojo, as the boy wrestles with the presence of a Jew teenage girl in his attic against his understanding of his patriotic duty.
Rebel Wilson, Sam Rockwell, Stephen Merchant, and Alfie Allen play different roles in the Nazi war machine, mostly in terms of training up the young people who may serve as the next wave of Nazi foot soldiers. Most of the roles are so goofy that the Nazi party's ridiculous racism and paranoia becomes a running joke, as Waititi twists and turns the screws until we can see how ridiculous the points are while we're laughing. But the truth is that the points are ridiculous and equally dangerous, including in the mind and words of a little boy. And watching JoJo observe a few hangings certainly puts the extreme risk of harboring a Jew or dissenting to the political expectations in Nazi Germany into sharp perspective.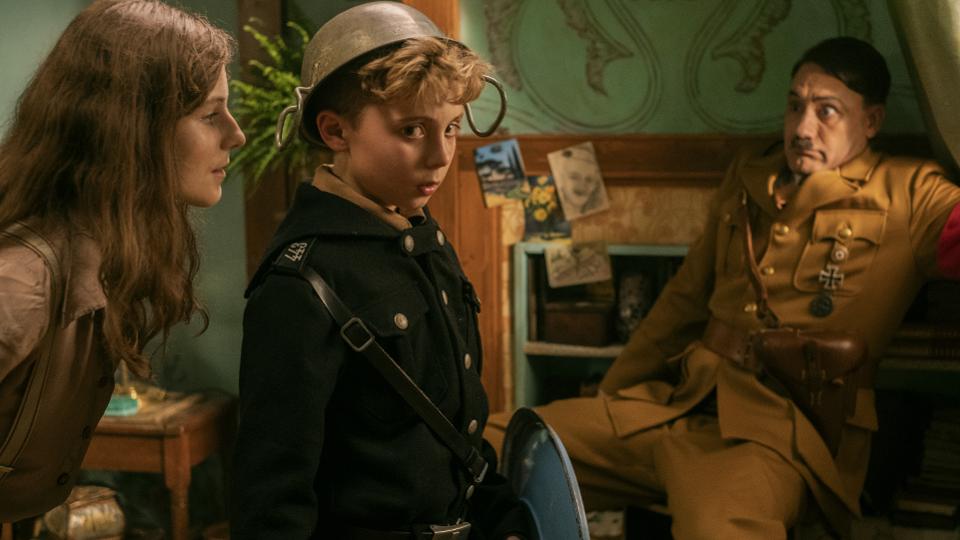 Some have written that JoJo is too flippant to really pack a punch, but watching Davis wrestle with the things he thinks he knows versus what his mother (Scarlett Johansson) proposes (with a real-live Jew in Thomasin McKenzie in front of him) makes for a dichotomy that screams present-day issues. This isn't just historical mind-washing of German youth, but a question of how adults today filter through what they believe based on where they learn it or hear it. It's really a finger pointing at our laughing selves and says, "how are you guilty of this yourselves?"
What we believe about the "other" can still be as difficult to comprehend when we evaluate it today, but that doesn't make it any less ridiculous and still, people believe it. What would it look like if someone made a darkly comic film about your discrimination, about the way you hurt others?
It might not be neo-Nazism but the real message beneath the laughs would be no less convicting than JoJo Rabbit.
The special features on the Blu-ray includes a look behind the scenes, audio commentary by Taika Waititi, and deleted scenes.