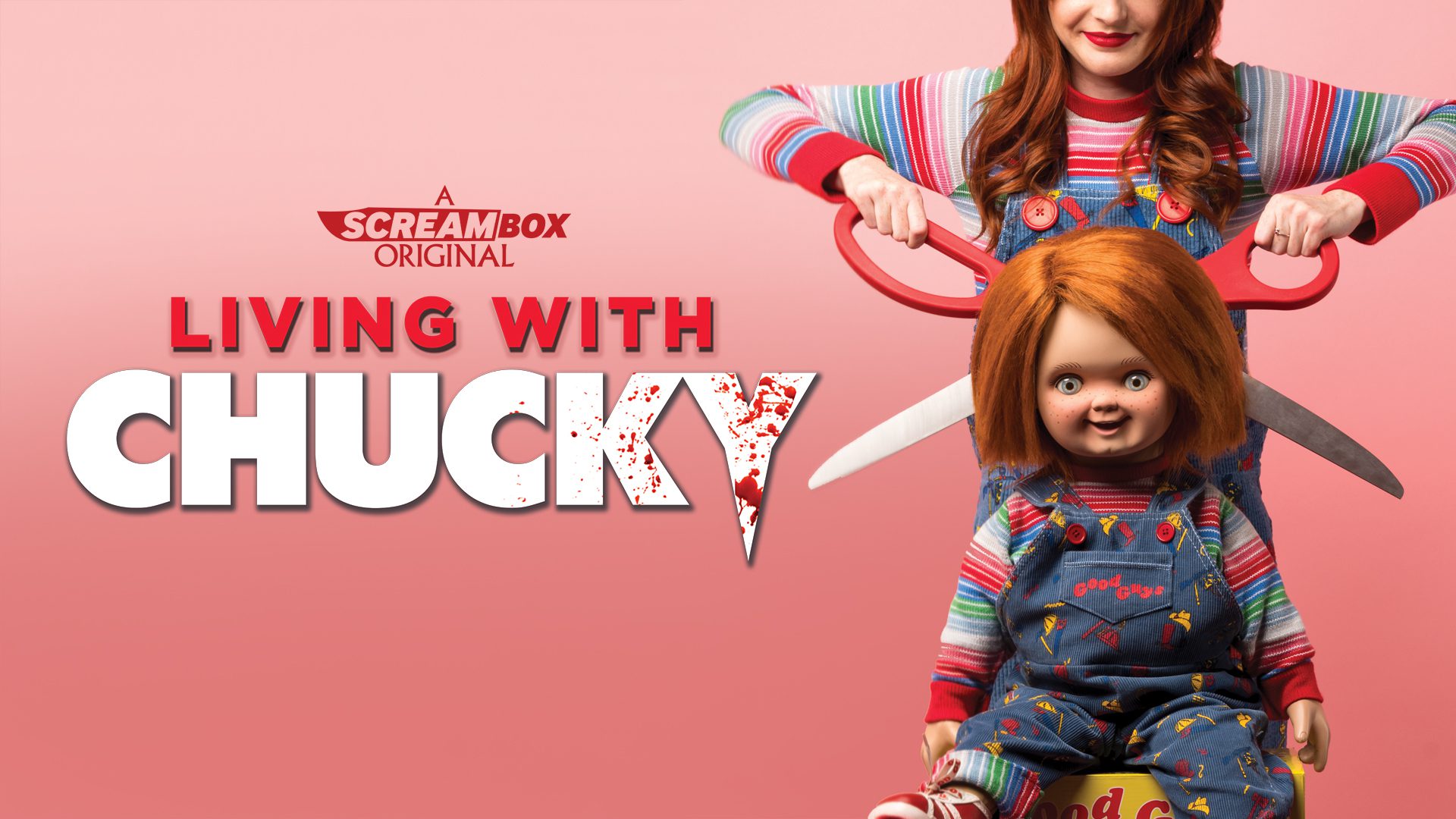 Sorry, Jack. Chucky's back… and this time, he's bringing his family.
Written and directed by Kyra Gardner, Living with Chucky takes a stab at an in-depth look at the Child's Play franchise. Giving voice to the creators of the franchise and the cast and crew, Gardner wants to highlight the hard work that has made the doll such a beloved figure in the horror genre. By spending its runtime with the team behind the Child's Play franchise, Gardner helps the viewer understand our culture's obsession with the killer doll and his growing influence over the years. More than this though, Living with Chucky reveals a team's passion as they fight tireless to preserve the legacy of their predator puppet.
With this in mind, Living with Chucky becomes a fun exploration of one of horror's tiniest icons from the last few decades. Despite the fact that the franchise has had its successes and failures, Chucky's small shadow continues to loom largely. With eight films—well, technically, nine, after the reboot—and his recent television series, the killer toy seems to have an endless string of lives within him. But Living with Chucky proves that this isn't a franchise that is kept alive by its box office success. With waning budgets and financial intakes, the series continues to draw life from its devoted fan base and even-more-devoted group of talented individuals behind the camera.
In some ways, Gardner's structure is fairly straightforward. By following the franchise from entry to entry, Gardner points to the drama behind the scenes of each film. From budget cuts to character changes and script misfires, Living with Chucky shows how the series has evolved over time but continues to remain relevant. Admittedly, in moments these vignettes feel slightly like extras on DVDs with their brief overviews of each entry. (Though, to be fair, Living with Chucky does cover eight films, which is a huge amount of content to go over in its runtime.)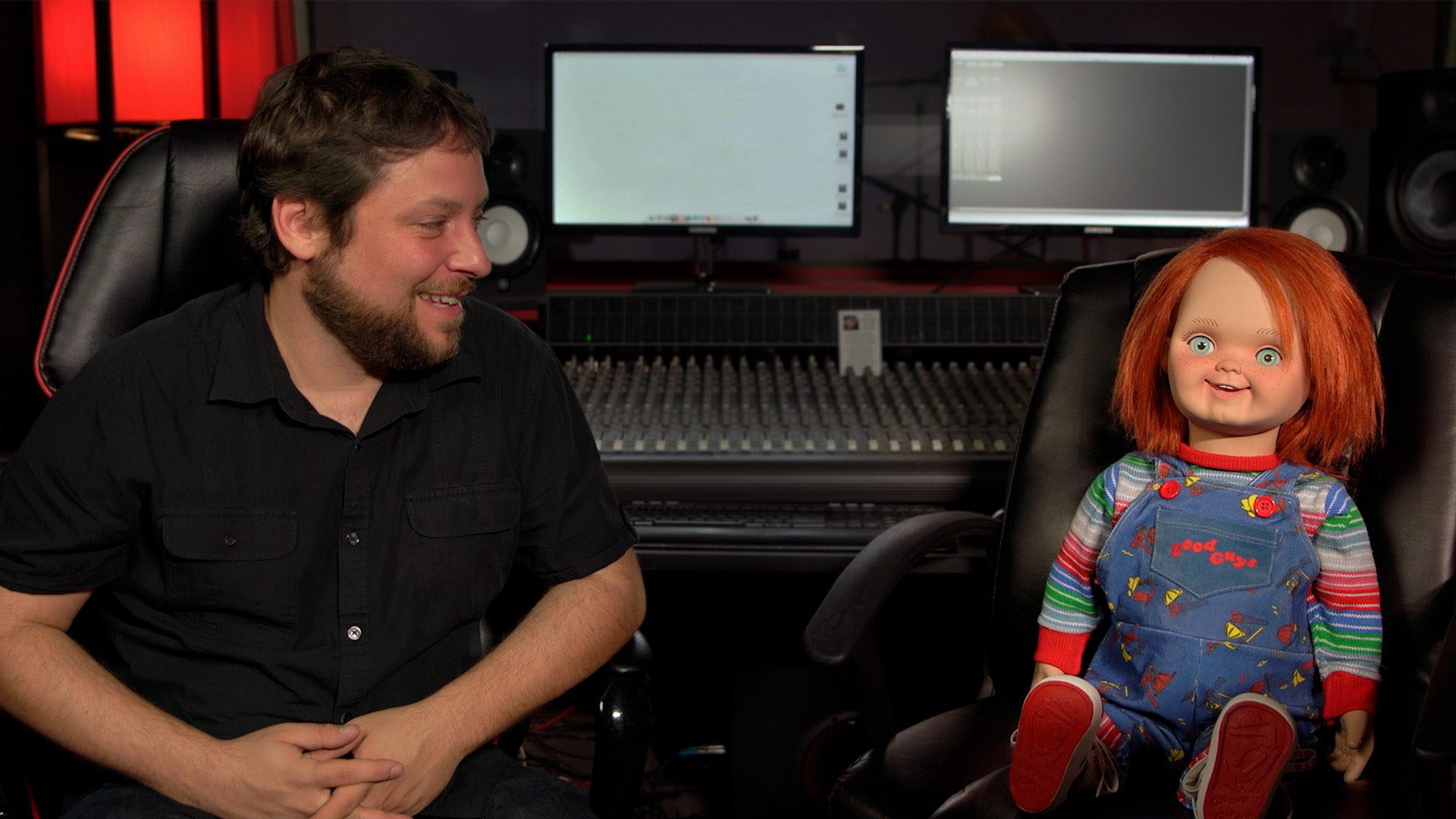 But what's most impressive is how Gardner highlights the ways in which the franchise has sought to move the needle from a cultural perspective. ("In many ways, Chucky is an educator," we are told.) By pushing the envelope of cultural awareness, the Child's Play franchise has been able to show support for the LGBTQ community, people with physical disabilities and more. (In fact, for those who are unaware of the franchise, Living with Chucky even reminds the viewer that the demonic doll even has a transgender son.) For many of these films at the time of their release, mainstream conversations about issues such as these were simply not taking place in the same way that they are today. As such, the franchise has been able to create an aura of inclusion. Horror has always been a genre that spoke to those on the fringes but Gardner argues that the world of Child's Play is genuinely interested in inviting everyone to the party.
But what's really interesting about Living with Chucky is that, in its third act, it changes the narrative. Highlighting Gardner's connections to those behind the camera, it quickly becomes a film that's ultimately about family. Having worked together for decades creating new stories for Chucky together, a bond has formed amongst filmmakers and crew that extends to this day. By keeping many of the same people involved in production, the franchise has become a labour of love for everyone involved. As a result, a new family has been created amongst filmmakers and crew. But this 'second family' has also left its mark on their spouses and children. What is it truly like to 'live with Chucky'? This question may be the true soul of the film as it looks at how it has changed relationships within their own families. As a result, Living with Chucky is ultimately a story about sacrificing to create something together without ruining what you already have at home.
While Chucky's insight into the franchise may feel a little surface level at times, the film cuts deepest when it explores the relationships that matter. Gardner's experiences help elevate this into a film that's personal and that's what makes it special. There's a certain joy (and peril) when passion affects the home but Gardner is more than willing to sit within these challenges.
After all, the family that slays together, stays together.
Living with Chucky is available on VOD on ScreamBox on Tuesday, April 4th, 2023.