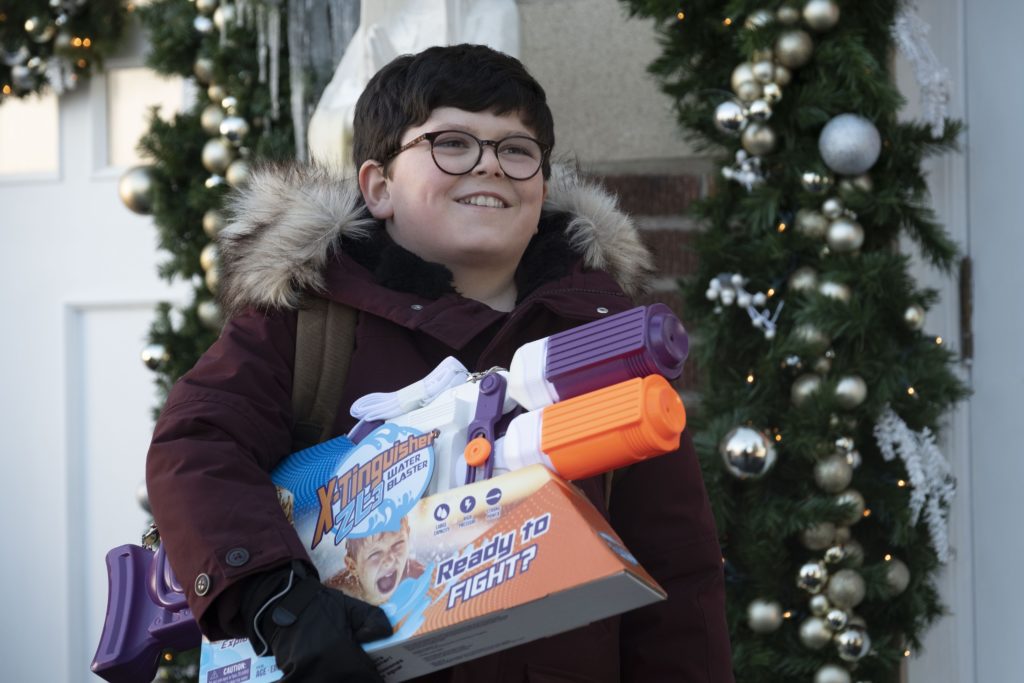 It?s always hard to go?Home [Alone]?again.
It was over thirty years ago when John Hughe?s?Home Alone?became an instant Christmas classic. However, when the film became such an immense success, it also made sequels and reboots an inevitability as well. Now the?fifth?sequel to McCauley Culkin?s first adventure,?Home Sweet Home Alone?wants its audience to feel nostalgic for the past while still carving out its own place in the canon. Though the formula is essentially already set, this is an entirely new story with entirely new characters.
Home Sweet Home Alone introduces the world to Max Mercer (Archie Yates), a young boy who finds himself accidentally left alone when his family flies to Japan for the holidays. New to the neighbourhood, Max has no one to reach out to but decides to embrace his newfound independence. However, when a married couple attempts to break into the Mercer?s home to retrieve a priceless heirloom, Max is forced to defend himself?and protect his house?by any means necessary.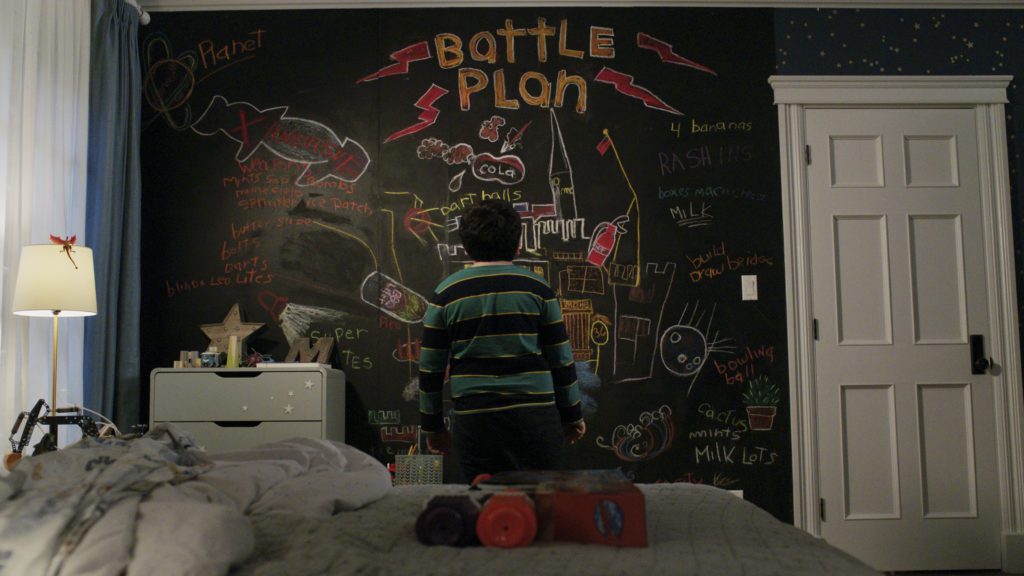 Directed by Dan Mazer (Dirty Grandpa),?Home Sweet Home Alone?is not so much a reboot of the original property but more of a distant cousin to it. Written by Mikey Day and Streeter Seidell,?Sweet Home?has the elements to make it a blast but still feels lacking. Taking place in the same world as the original films, Day and Seidell clearly have an affection for Hughe?s holiday classic that fuels their interest in the screenplay. In fact, the film directly references the McAllister stories from the early 90s without feeling burdened by them either. (Without giving away any spoilers, this reverence for the original also lends itself in the form of a surprise cameo?but no, it isn?t Kevin.)?
However, while the film is will definitely be seen as a fun holiday adventure for kids, there seems to be something missing for it to be memorable. Although it features a solid cast that includes Kenan Thompson, Rob Delaney, Aisling Bea, Chris Parnell and more,?Sweet Home?still feels like it could be something more. As the film?s brightest light, Ellie Kemper gives her all as the frazzled but financially strapped mother yet the material she?s given feels uneven and even she struggles to find a rhythm.?
With this in mind, it?s possible that the most confusing aspect of the film lies with its villains. While Kemper and Delaney give their all, the writing simply lets their characters down by trying to make them so relatable. Whereas the original film gave us two thieves who, while silly, are definitely cruel villains that need to be vanquished,?Home Sweet Home?takes a different approach. Instead, the film works hard to make the viewer empathize with the would-be criminals. By telling stories about their financial hardship and showing their deep love for their family,?Home Sweet Home?seems to want the viewer to love them as much as they do Max Mercer. These potential criminals are not monsters but people who have been broken by the pressures of society. That?s not to suggest that they should be demonized, yet the writing just makes it a tad confusing about who they want us to cheer for.
Now, having said this, most people are really here for the inevitable break-in and certainly the film does this very well. In fact, Mazer leans into it with enthusiasm. Featuring some fun and surprising ?booby traps?, there are a number of sequences that definitely meet the expectations of the franchise. In his attempts to defend his home from invaders, Max Mercer goes full ?McCallister?, creating some unique visuals ranging from dangerous Nerf darts and perilous pool balls to terrifying treadmills. Without question, this is the portion of the film that truly pops and should entertain fans of the original.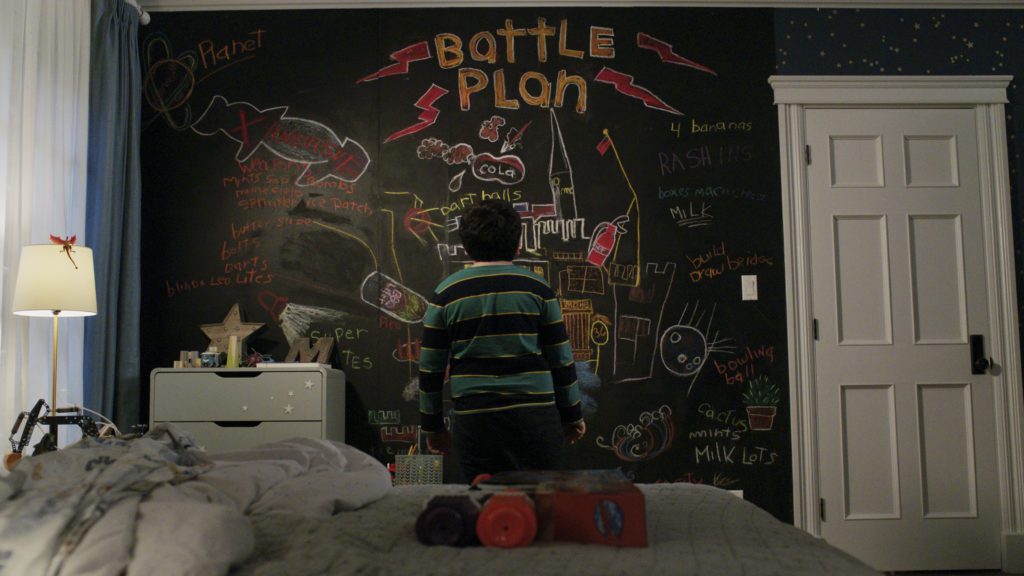 Ultimately though, this film wants to delve into what it means to feel safe at home. While Max (like Kevin before him) wishes to be apart from his family, he too is suffering from a deep loneliness in his soul. Having moved into a new area, his family hasn?t made the necessary connections to make this new house into a home. However, when he?s left alone for the holidays, he simply wants to feel safe and loved. At the same time, the McKenzie?s next door seem to find themselves with a similar problem, albeit for different reasons. Although their family relationships feel solid (for the most part), fiscal difficulties have put a tremendous strain on their home life. Pressured to keep up with their wealthy in-laws, the McKenzies yearn to feel safe and secure financially. In both instances, the challenges before both Max and the McKenzies force them to re-evaluate what?s important in their lives and what it means to truly have a home worth saving.
While it is not the best of the franchise,?Home Sweet Home Alone?is admittedly a fun addition to Disney+ for a night of at-home viewing [as opposed to a theatrical event]. Though the writing may be uneven, the performances and stuntwork are silly enough to bring some holiday cheer. However, even though it wants to honour the original, this entry does prove that it really is hard to go?Home?again.
Home Sweet Home Alone is now available on Disney+.