"My baby's life matters."
Unless we choose willful ignorance, we should all know that Black people in America have faced violence for a very long time. Sometimes that has happened at the hands of police. Sometimes it has happened in lynchings. But we need to remember that those who experience such events are individuals—someone's friend or child. Finding Kendrick Johnson puts a face on one such death that has failed to find any closure of justice. Director Jason Pollock earlier told the story of Michael Brown who was killed in Ferguson, Missouri in Stranger Fruit. Like that film, Finding Kendrick Johnson gives us the story of this death mainly through the eyes of the family.
Seventeen year old Kendrick Johnson's body was found rolled up in a gym mat at his high school in Valdosta. Georgia. After a four year investigation, no one has been charged in the killing. In fact, the initial findings were that his death was accidental. This film looks at the facts of the case that makes such a finding seem ludicrous. The US Justice Department sent investigators because two persons of interest in the case were sons of an FBI agent. As we see the evidence we sense there could well be a deep cover-up in the case. One of the DOJ investigators tells of how shocked he was that no charges were ever made. A forensic pathologist hired by the family is deeply critical of the handling of the case by the local medical examiners (who somehow lost the body's organs).
All of this is put into context with a history of lynching of black people. Is that an apt issue to bring into the film? That is up to each viewer to decide. I can easily imagine scenarios with the facts of the film that would qualify this as a lynching. But I can also imagine scenarios that wouldn't qualify a definition of lynching. But to be sure, because this involves a black man, such a possibility needs to be considered.
Even more important is the evidence that this case was not initially treated as important. We are asked to consider if the body had been of a white student, if the investigation would have been the same. The systemic racism that can lead to the victim's race making a case more or less important is a key part of this film. The fact that his family had to go great lengths to try to get answers speaks to a system that may not be interested in justice for all people.
It is important that I watched and reacted to this film as a white person. I would expect that a Black person might well have a much different experience of the film. It is not that I'm skeptical of the film's facts. What happened to Kendrick Johnson was terrible. What happened to his family is heartbreaking. That so many errors were made (either intentionally or through incompetence) adds to the tragedy in the lack of closure for those involved. But I'm not sure I can make the same implied conclusions that the film makes. That could well be tied to my White experience of the world. That understanding could create blind spots for me as I watch the film.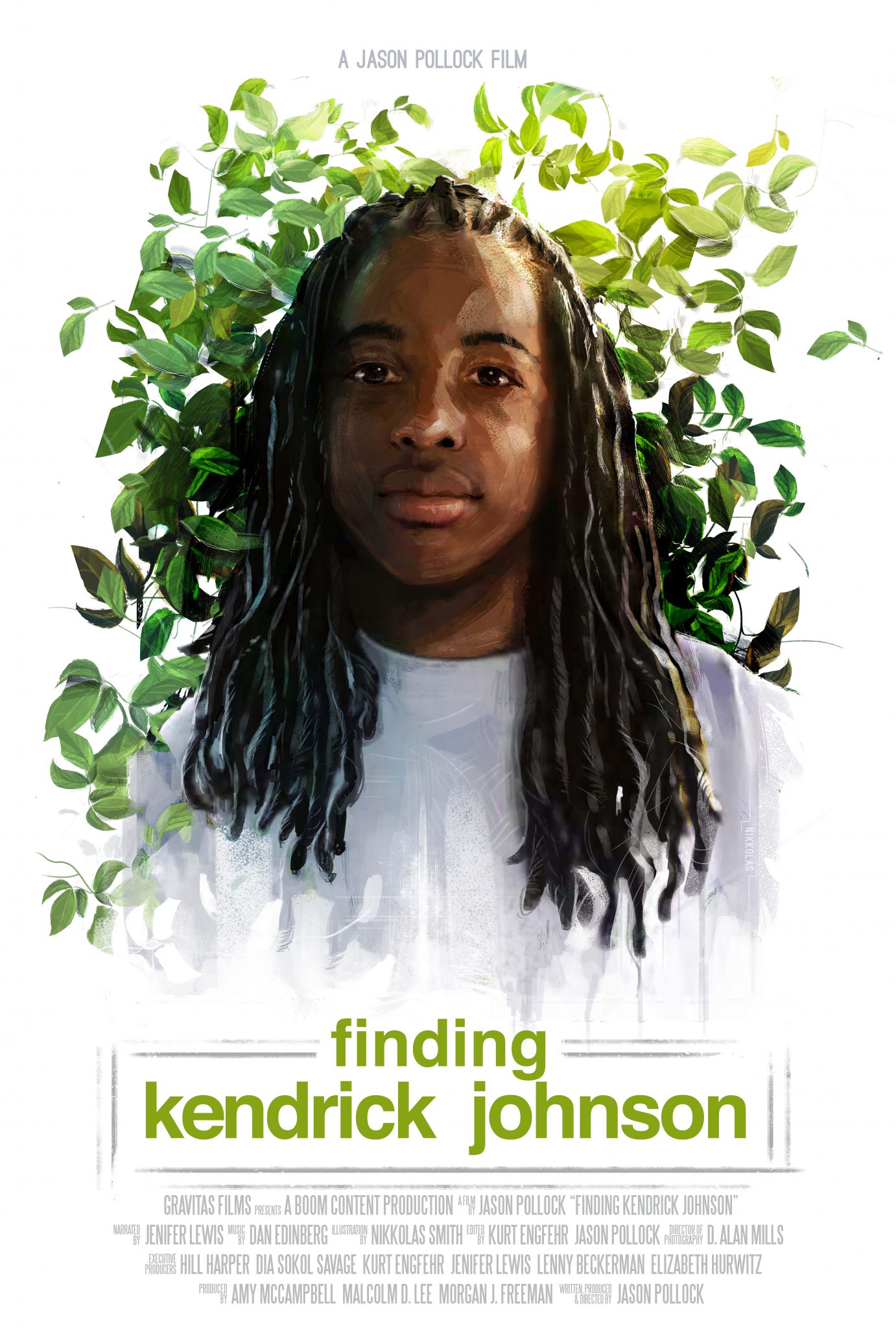 Finding Kendrick Johnson is showing in select theaters.
Photos courtesy of Gravitas Films.