In Lindsay Gossling?s 13 Minutes, a natural catastrophe brings devastation to a community. But this isn?t your typical disaster movie that brings the survivors together to return to the way things were. Rather, this is really about the personal catastrophes that were already present in their lives.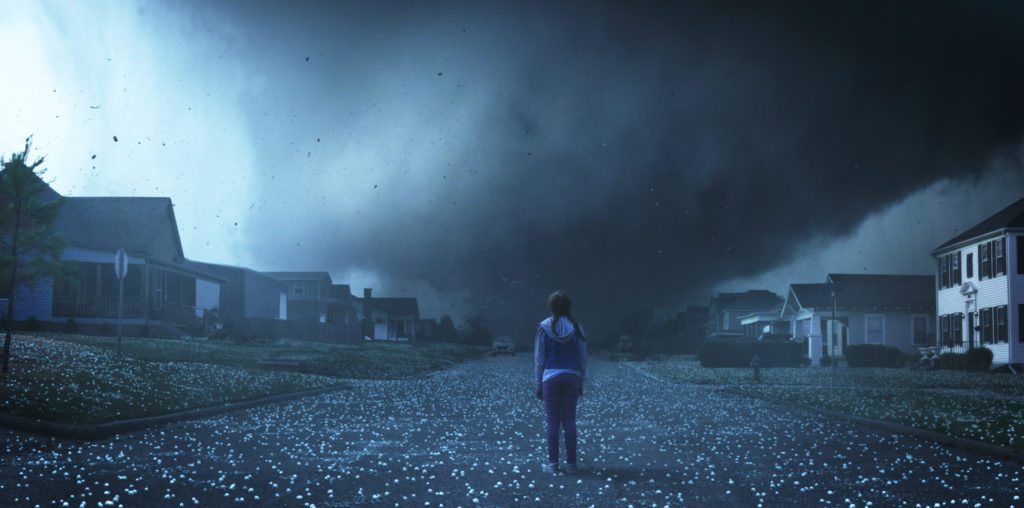 Set in a rural Oklahoma town, we meet several people who are struggling in various ways. Rick and Tammy (Trace Adkins and Anne Heche) who are struggling to keep their family farm afloat. Their son Luke (Will Peltz) is a deeply closeted gay man. Maddy (Sofia Vassilieva) is facing a surprise pregnancy. Tammy, who also works at the clinic, strongly pushes her to keep the child. Her mother Jess (Thora Birch) is more pragmatic and suggests that Maddy has choices. Ana (Paz Vega) works at the local motel but has plans to buy a house so she and her fianc? Carlos (Yancey Arias), who is undocumented, can live the American dream. Brad (Peter Facinelli), the local TV weatherman, and Kim (Amy Smart), the local emergency response coordinator, have a hearing-impaired daughter, Peyton (Shaylee Mansfield).
The first half of the film is spent allowing us to meet all these people and see the struggles they each must deal with in their day to day lives. There is a bit of background noise that bad weather is coming. It turns out that there is a massive tornado headed for the town. Soon, people are seeking shelter (or not) as it comes ever closer. After it hits, the devastation is total. Survivors must try to find loved ones and begin to deal with the massive emergency they all are facing.
The storm is something of a metaphor for the issues that people are facing in their lives. Each may be facing the loss not just of buildings, but of the world that defines them. The film doesn?t paint a rosy picture of a community that becomes stronger in the face of adversity. Rather this film shows that life?s trials are often very demanding, and may not resolve happily.
The film spreads itself a bit to thin by trying to include so many areas of personal struggle, including LGBTQ issues, abortion, immigration, disabilities, cost of medical care, and the family farming crisis. All of those issues are well worth looking at from a personal perspective. But the film never really resolves the many trials that the people are facing. Instead the film leaves us looking at a world that has been thoroughly destroyed. There is no vision of a rebuilding community. And there is very little vision of the rebuilding from the personal catastrophes that the characters have been living. Some of those issues are exacerbated by the natural disaster.
13 Minutes is playing in select theaters and coming to VOD in November.
Photos courtesy of Quiver Distribution.