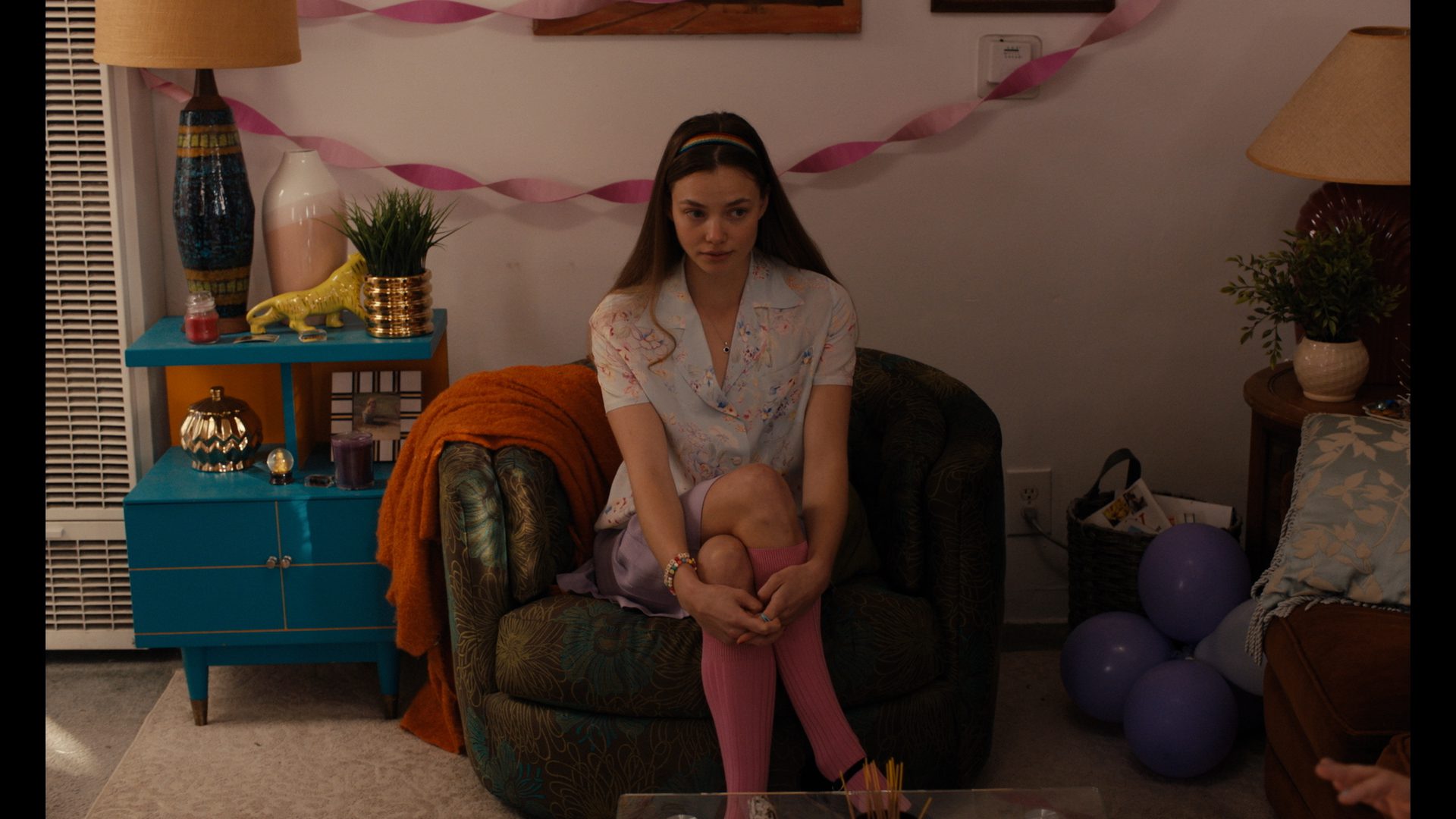 In?Sharp Stick, Sarah Jo (Kristine Froseth) may be 26-years old but her sexual inexperience plagues her mind. Living at home with her mother (Jennifer Jason Leigh) and her sister, Treina (Taylour Paige), Sarah Jo has been raised in a home that has honest conversations about sexuality that many families are unwilling to have. However, this also leaves Sarah Jo feeling as though she?s missing out. When she begins an intense affair with the father of the child that she cares for (Jon Bernthal), Sarah Jo begins a personal awakening. But when the relationship begins to unravel, she also begins a heart-breaking emotional journey as she attempts to course correct her inexperience in the bedroom.
Led by a brave performance by Froseth,?Sharp Stick?is an unflinching portrait of modern sexuality and the pressure that we put on ourselves because of it. While the term ?coming-of-age tale? feels clich?, it is also an accurate description. Growing up in a family that speaks openly about sexuality, Sarah Jo believes that she has been missing out on an integral part of life. As a result, Sarah Jo attempts to mold herself into what she believes is every man?s desire. From watching pornography to becoming open to all types of sexual activity, Sarah Jo sees these opportunities as research into the male psyche.?
Sharp Stick?is incredibly open and honest with its conversations about sexuality yet somehow never feels exploitative. Despite its multiple bedroom scenes, there is no graphic nudity of which to speak of. As a result, despite its openness about sex, the film never becomes exploitative. Written and directed by Lena Dunham (Girls),?Stick?is willing to address topics that few others are willing to engage in a mature manner. From sexual shame and loneliness to the notion of changing ourselves to impress others, the film unpacks the complexities of relationships and how to deal with toxic sexual ideas. Dunham reminds the viewer that there is mutual trust and humility that is present within the healthiest of romances. Whereas most films choose to glorify the candlelit rooms and rose-covered bedsheets,?Stick?understands that sexuality is much more than a physical act.?
It?s a connection of souls.
Sharp Stick?is currently available at FantasiaFest 2022. For information, click here.