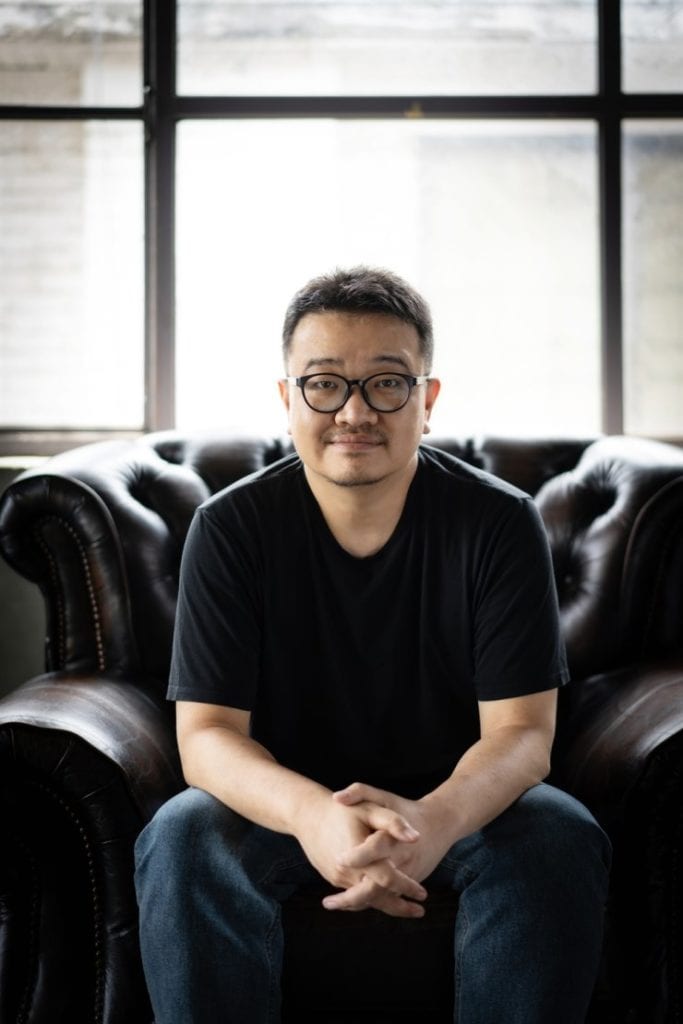 Sequels are always incredibly difficult to create.
After the incredible global success of?Train to Busan, South Korean writer/director Yeon Sang-ho was excited to return to the world that he?d created. However, rather than focus on the survivors of the first film, Sang-ho became far more interested in creating something new within that same universe.?
Enter Peninsula.
A sequel to the South Korean zombie film Train to Busan, Peninsula is set four years after the events of the initial outbreak and follows a new cast. Jung-seok (Gang Dong-Won), an ex-military and survivor of the outbreak, and his brother-in-law, Chul-min (Kim Do-Yoon) are treated as second class citizens after escaping the now quarantined South Korea and flee to Hong Kong. Wanting to change his life, Chul-min decides to take a deal with a Chinese gang in order to acquire millions of dollars. The catch is that the money is in a truck that is stuck in the now apocalyptic South Korea. Worried about Chul-min?s safety, Jung-seok joins him and his squad to get the money. Intent on surviving the hell that awaits them, they must fight both zombies and the psychotic survivors of South Korea in order to get their money and leave.
Like Busan, Peninsula is its own story with new characters. Asked why he was so interested in returning to the world of Busan in this way, Sang-ho points out that Peninsula allowed him even more toys to play with within his creation.
?Zombie movies are always something that evoke a lot of imagination,? he begins. ?Since Train to Busan dealt with the time when the zombie outbreak first began, there were many new imaginative stories that could be created using the backdrop that started a period of time after the initial outbreak. So, I started working on the project thinking there could be a new story that could emerge out of that backdrop. Like Train to Busan was Train to Busan? I started working on [this film] with the thought that Peninsula would be Peninsula, an entirely new movie on its own.?
?I could have made the survivors of Train to Busan the main characters, but on the other hand, I really wanted to show that Peninsula was an entirely different movie and not Train to Busan Part 2. So, I wanted new characters that faced new situations.?
Using new locations and characters also provided Sang-ho the opportunity to really explore how people respond to such heightened circumstances. In particular, Sang-ho created Unit 631, a military compound that pits man against zombie for the sport of those in control.
?The idea behind Unit 631 was to depict people who completely gave up on hope and only act on impulse, chasing after stimuli,? he explains. ?I thought, ?What kind of stimuli would remain for them?? Then, the idea of a race based on gambling came to mind and thus the hide-and-seek scene was created. I wanted the audience to feel the horror that Goo Chul-min felt in that situation, so I thought of creating the game scene in one cut.?
Though the film obviously takes place in a horrifying fantasy world, Peninsula also seems strangely current, especially in the context of a global pandemic. While today?s situation is something he could never have predicted, Sang-ho also believes that the timing couldn?t be better for the film?s themes of hope and survival.
?One of the most important questions in making the movie was, ?What kind of hope can humans create in a world full of isolation and despair?? I couldn?t have predicted that our current situation would arise. However, I consider it fortuitous to have been able to meet the audience with such a timely and relevant theme. And I believe that this is the destiny only for the movie Peninsula.?
For Sang-ho, this question of where one finds hope is embedded within post-apocalyptic films and stems from man?s ability to focus on his own actions.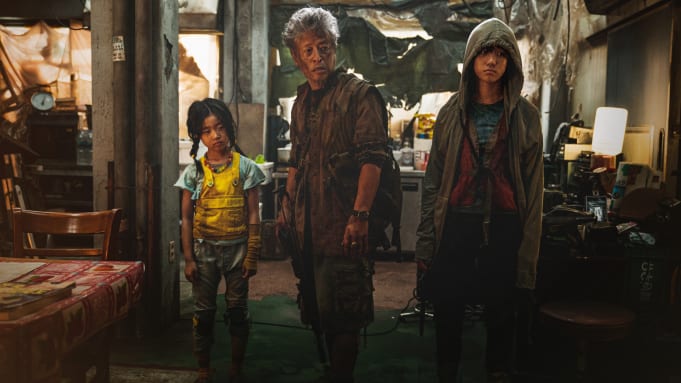 ?The theme of most post-apocalyptic movies is the story of humanism, which ironically shines even more when set against a post-apocalyptic background. While making a movie with a post-apocalyptic background, I wanted to highlight those points. In any situation, we can look for despair or we can look for hope.?
In addition, Sang-ho also believes that Peninsula speaks to the nature of man?s role in community with one another.
?The theme of this movie is not about what kind of situation you find yourself in, but what kind of people you surround yourself with. This work reflects a lot about a person?s will to live in solidarity in the world.?
Of course, the obvious question is whether or not Sang-ho intends to continue to play in the Busan universe or if he?s prepared to move on. Taking his unique approach to the franchise, it?s Sang-ho?s hope that Peninsula may only be the first of many stories that take place in this post-apocalyptic world.
?I think there are many more diverse stories to be told within the world of Peninsula. Apart from actually directing it, I think there are many different stories of people that were not covered in this movie. I hope these stories will one day be made into movies.?
Peninsula is available in theatres now.