?How do you become who you truly are??
Eva (Itasao Aran, who also co-wrote with director Jon?s Trueba), the protagonist in The August Virgin, is about to turn 33, but is still a bit unsettled and unfocused in her life. We watch day by day as she tries to discover what her life is or will be.
The film is set in Madrid the first two weeks of August, when most of the residents leave town to avoid the heat. Eva is moving into an acquaintance?s apartment while he?s gone for a couple weeks. Each day and evening she goes out and joins with the others staying in town as they enjoy the nightlife that is sometimes built around various saint?s festivals. She meets old friends, such as a former boyfriend who may still carry a torch for her, a former roommate who Eva?s lost touch with after the roommate became a mother, and the lover she broke up with a few months ago. She makes new friends as well, an upstairs neighbor, a reiki therapist who adjusts Eva?s feminine chakras, a Welch singer who came to Madrid a few years ago and just stayed, and a bartender she meets as he looks into a canal on the wrong side of a suicide barrier.
Eva isn?t exactly a lost soul, but she does seem to be fairly aimless. The setting in a city where most people have left on vacation seems to reflect Eva?s own situation. The city is still there and there is a vibrancy, but it?s not really fully engaged. The city is in a partial pause. So too is Eva as she ponders who she is.
Amidst the partying and dancing, Eva and the others often have conversations about what life is supposed to be. The topic of cynicism comes up frequently, but also the idea of identity?who one truly is. This is very much a dialogue-based film. Philosophy and religion are glimpsed around the edges without ever moving into center stage. Still, they create the atmosphere for Eva to contemplate where her life has brought her to and what it may hold for her.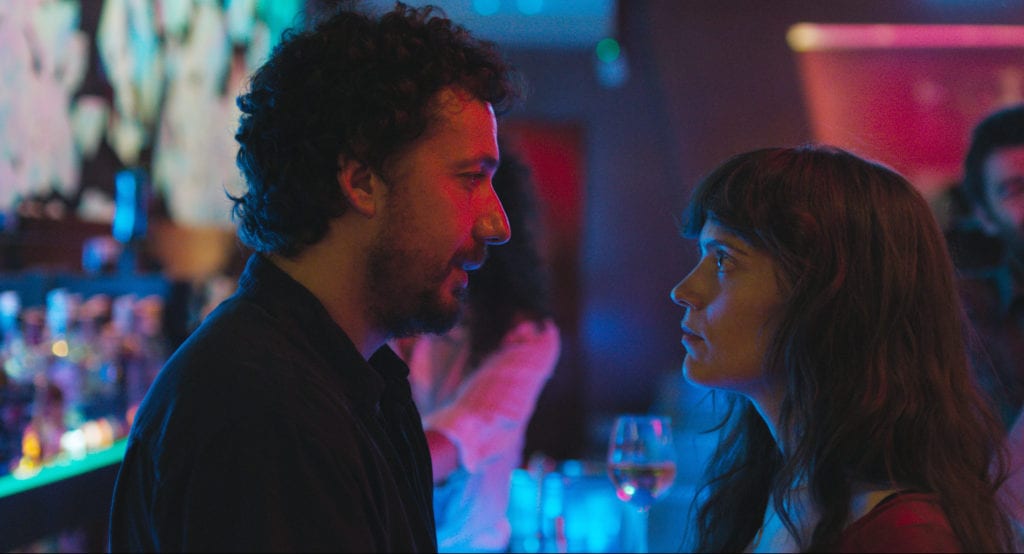 The revelation that Eva finally has that begins to point to her future may be a reality that she has been avoiding or not allowing herself to recognize. Certainly, there are places along the way that, as we look back, we recognize as important points in her self-understanding. She seems to know where she should be looking, even if she?s not sure what she?s looking for.
The August Virgin is available on virtual cinema through local arthouses.
Photos courtesy of Outsider Pictures.