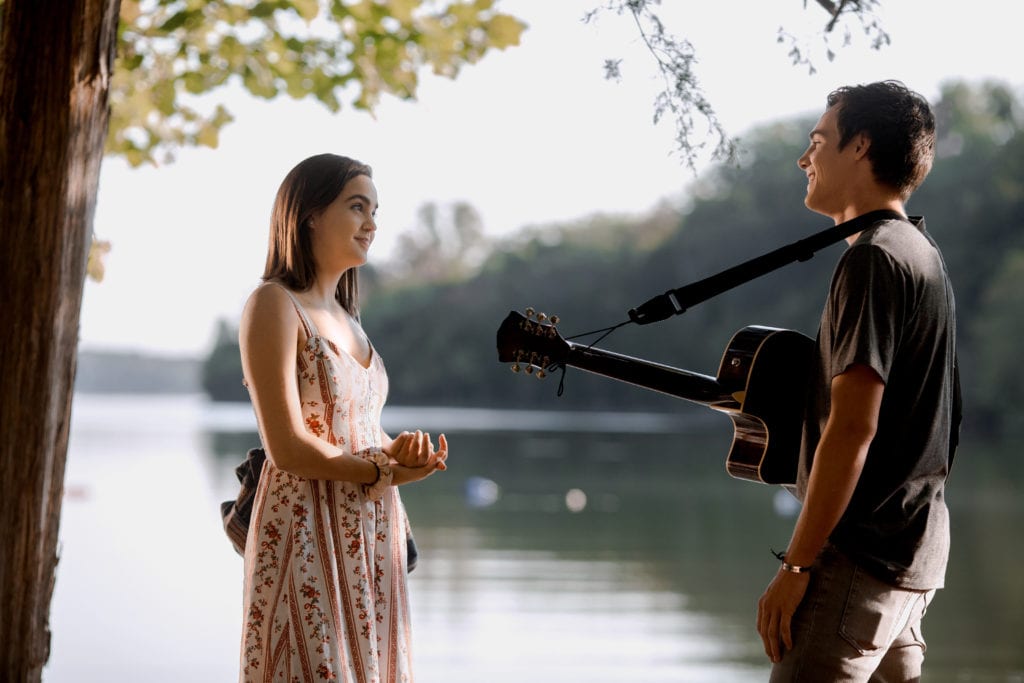 There?s a certain charm about spending a week away at camp.
Directed by Roman White, A Week Away introduces us to Will Hawkins (Kevin Quinn), a troubled teen who has been struggling ever since the death of his parents. With no options left, Will is forced to choose between going to juvenile hall or attend Camp Aweegaway, a faith-based wilderness camp, in order to get his life together. When he arrives, Will is skeptical about the experience. However, after meeting a few friends (including a girl who awakens his heart) and a potential father figure, Will discovers the home that he?s been looking for all his life.
Set at a Christian faith-based camp, A Week Away is a fairly fun venture about finding home when all feels lost. Written by Alan Powell, Away has a high nostalgia factor that longs to fall into the vein of classic John Hughes films from the 80s. While the film never reaches that level of quality, this world of paintball fights, team competitions, campfires and [gasp!] a place with no cell phones highlights the timeless qualities that can make camp experiences so endearing and manages to create a story that engages and entertains.
Despite having some surprisingly notable casting with David Koechner and Sherri Shepherd leading the way, the film wisely keeps the focus on the youth and their exploits. Anchoring the film are stars Bailee Madison (who?s also a producer on the film) and Kevin Quinn who have some enjoyable chemistry onscreen together that makes their relationship journey both sweet and engaging. Though admittedly, the most fun performance may come from young Jahbril Cook as George who brings a joy to each scene that he?s in.
However, one of the most noteworthy aspects of the film is its music. Set to a mixture of original music and Christian Top 40 hits, Away keeps the tone pop-lite, exhibiting the vibe of Disney Channel musicals. (In fact, this tone becomes even more appropriate considering that film?s music is written by Adam Watts, who also contributed to High School Musical, Lemonade Mouth, and Camp Rock.) It?s always tough to blend well-known hits of any style with original music but, through updated mixes, Watts does his best to help the songs feel connected to one another (which, for the most part, he does successfully).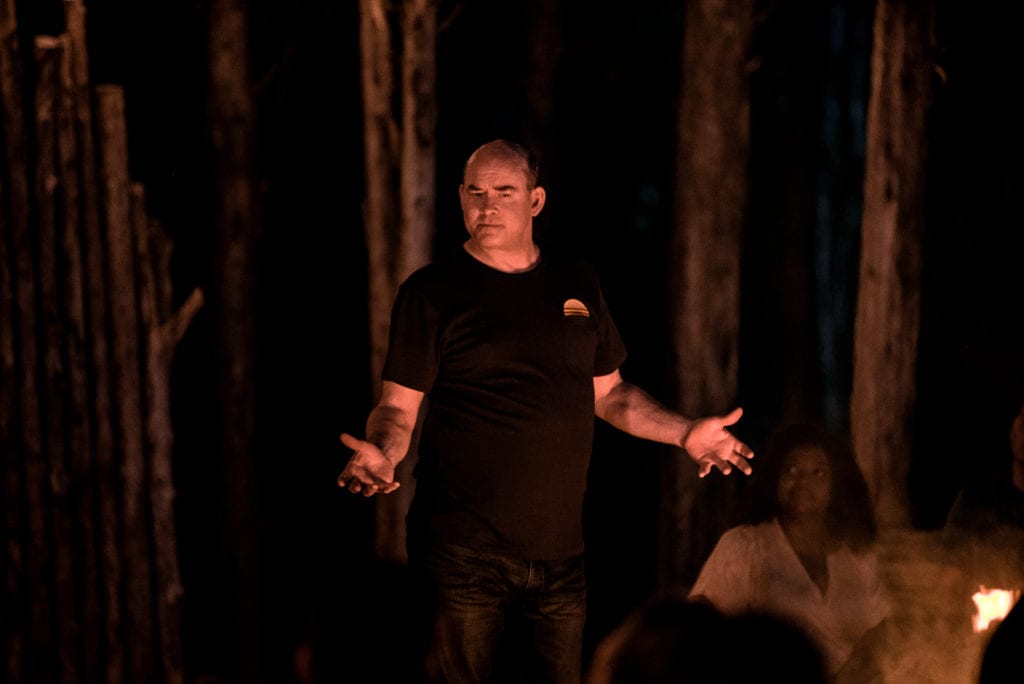 With this in mind, it?s worth noting that this is a different sort of ?faith-based film? than many of the others to be released in recent years. Unlike many Christian projects that force beliefs and ideologies into their script in order to make their point, A Week Away manages to avoid these traps. Although faith plays a key role in the characters? motivations, Awayallows that to be embedded within their lives without ever becoming too ?preachy?. In other words, the spiritual message is rooted within the characters actions and care for one another as opposed to any particular ?altar call? or sermon. This approach helps the film to feel more authentic in its depiction of faith onscreen. Having spent much of my teen years in Christian camps myself, it?s fair to say that we spoke more about our love lives with one another than our Biblical understanding. To many, this may seem a trivial aspect of a fun, Disney-esque teen film.
To me, it simply made it more relatable.
You see, Away leans away from ?traditional faith-based films? and focuses its story more on the ?teen experience?, with all of its social drama, personal realizations and awkward relationships. As a petri dish of teen angst, camps are almost a social experiment until themselves. Living in a bubble-like atmosphere away from technology, parents and ?home life?, camps often provide a place for young people to work out their personal issues in a place where they feel safe.
It can be a place where people realize who they are.
In this way, Away ultimately becomes about what it means to find a home. Having bounced around in the foster care system, Will is a young man who simply feels? lost. After the death of his parents at a young age, he has never truly felt safe anywhere. Though, all that changes with his experience at Camp Aweegaway. For the first time in his life, Will finds a place where (most) people are willing to welcome him with open arms. (This, of course, is somewhat ironic given the fact that he?s lying about his life.) There?s an element of grace and acceptance in this place that he believes to be genuine. Though he?s only there a week, Will experiences an openness and freedom to be himself that helps him rediscover what it means to have a home.
Light and breezy, A Week Away will play well with young audiences but may also connect with adults who (like me) have positive memories of the camp world. Though innocent and buoyant in its approach, Away is also willing to address some key issues such as understanding identity and dealing with hurt that could encourage teens in their own journeys.
For those reasons, it might be worth your time to let your kids spend A Week Away.
A Week Away?is available on Netflix on Friday, March 26th, 2021.