There?s a certain charm about spending a week away at camp.
Camp can provide an experience of safety where young people can learn about who they are and grow in maturity. However, when that security is threatened, it also can be a place that people want to defend from those they perceive to be threats.
In?Boys vs. Girls, Camp Kindlewood has always consisted of a month only for boys and one for the girls. As a result, it?s also always been the type of environment where men and women were free to be themselves. However, when a budget crisis forces the camp to go co-ed for the first time, camp director Roger (Colin Mochrie) attempts to convince both groups that this will be the best thing for everyone. However, the summer staff aren?t so sure. Led by head counsellors Dale (Eric Osborne) and Amber (Rachel Dagenais), the camp finds themselves split by gender lines in a battle to reclaim their beloved summer home that they believe is rightfully theirs.
Directed by Mike Stasko, Boys vs. Girls is a mixed bag of humour that is genuinely funny when it works and awkward in moments when it doesn?t. Set in the summer of 1990, Boys leans heavily on ground that has been tread before by other classic films such as Meatballs or Animal House. At times, this works in the film?s favour, creating a sense of nostalgia and reckless fun that we don?t always see in today?s comedies. At other times though, the film feels awkwardly out of date as it leans into stereotypes and humour that feel a little out of touch with today?s conversations.
Leading the way for the cast are central couple Osborn and Dagenais work well together as the romantic spark that could unite the camp. Ironically though, in a film about a teenage battle of the sexes, the star that shines the brightest is Mochrie who brings his trademark comedic timing and improv experience to the role. Though only a side character, Mochrie works very well with his young cast and even elevates their moments together. (One particularly memorable scene where he mediates between Dale and Amber even feels like the best of moments from Mochrie?s most famous work with Ryan Styles on Whose Line is it Anyway?)
At its heart, Boys vs. Girls points to conversations about working together to overcome gender differences. Though both sides feel that the change to Camp Kindlewood is an infringement on their rights as boys/girls, they put those differences aside when they realize that the camp itself is threatened. Suddenly, their common enemy becomes the administration and they fear that they will lose their future there completely. In this way, the film manages to put the proper emphasis on coming together in order to rebuild a camp torn apart by their bitter rivalry. As a team of ?many sticks? (easily the film?s best joke), they recognize that they are stronger as a unit. (However, it?s also worth noting that the reconciliation still revolves around a common goal and neither party seems to realize the importance of the other gender, beyond sexuality.)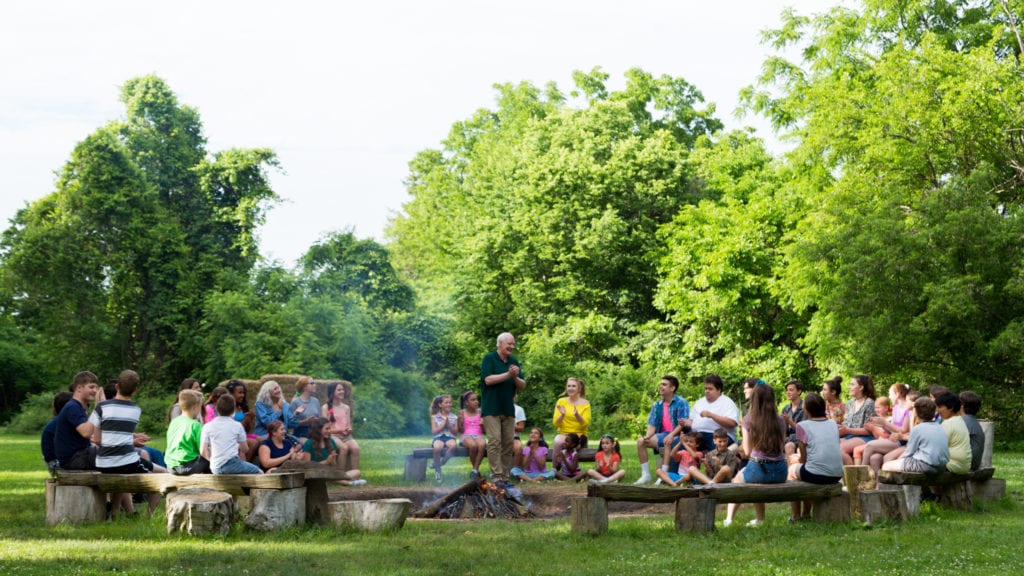 With a promising premise and some funny bits, there are places where the film seems to work. Unfortunately, an uneven script and missed opportunities often outweigh the moments (and the Mochrie) that matter. As a result, while it does have some time in the sun, Boys vs. Girls may be a summer experience that you want to miss out on.
Boys vs Girls is available on Amazon Prime in the US and Crave in Canada on Friday, March 26th, 2021.