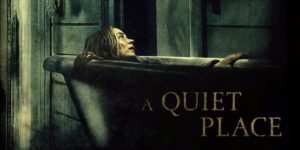 If they hear you, they hunt you.
After an alien invasion leads to the eradication of most of the human race, the survivors must live in a world of silence in order to stay alive. Directed by John Krasinski, A QUIET PLACE took the box office by storm through it's intense storytelling and heart-felt emphasis on love for your family. This week, Steve is joined by directors Paul Muzzin and Matthew Cimone (CHASING ATLANTIS) to talk about the power of communication and the importance of listening.
Want to continue to conversation at home? ?Click the link below to download ?Fishing for More? ? some small group questions for you to bring to those in your area.
Thanks Paul and Matt for joining us!