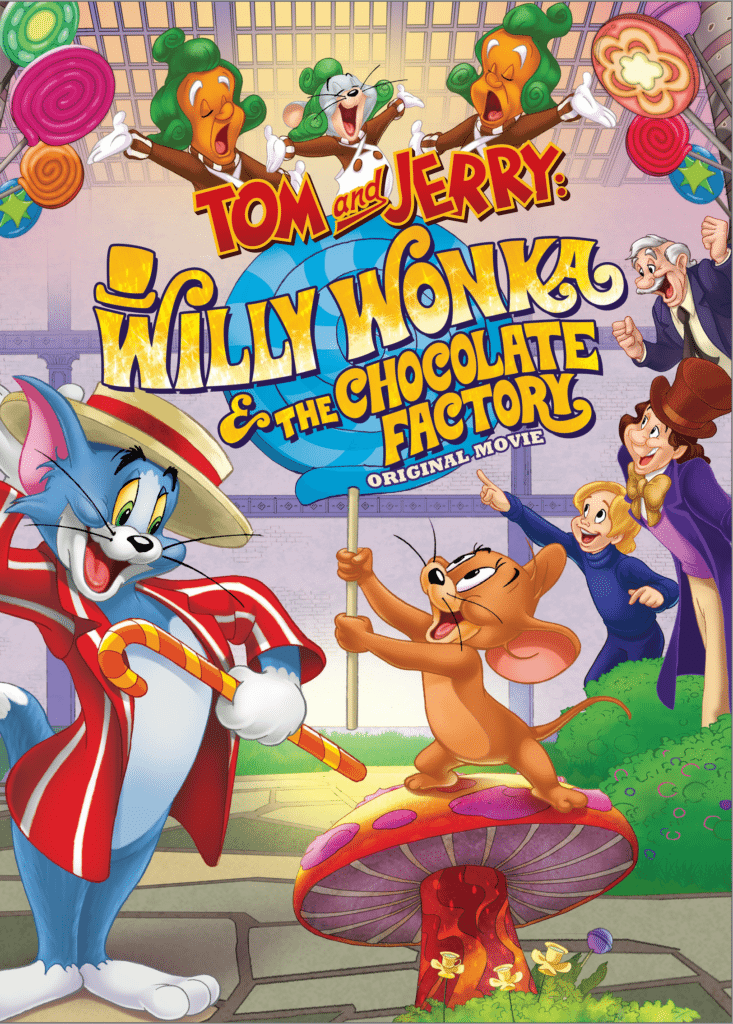 Tom and Jerry are fiendishly mischievous frenemies who have tormenting each other and entertaining audiences for years. They've done their own thing, and entered the worlds of such notables like Sherlock Holmes, The Wizard of Oz, and others. Now, forty-five years after Roald Dahl's book, Charlie and the Chocolate Factory, was adapted into Gene Wilder's Willy Wonka & the Chocolate Factory, Warner Bros. has released a mashup of Tom and Jerry with Charlie, Willy, Augustus Gloop, and Veruca Salt. Available now on Digital HD and on DVD on July 11, this is Tom and Jerry: Willy Wonka & the Chocolate Factory.
After obtaining one of the magical golden tickets for their friend Charlie, Tom and Jerry go with him to Willy Wonka's factory to help prevent Mr. Slugworth from obtaining Wonka's Everlasting Gobstopper. Droopy, Spike, and Tuffy also find their way into the narrative, but this is mostly the story of Charlie Bucket's adventure inside the pro-dentist/anti-candy world of "too much" with dashes of our normal animated animals thrown in.
While Tom and Jerry have admirably had their adventures in others' stories, this one fell flat. One of my young co-watchers remarked, "I liked it better when they fought with each other!" Somehow, jamming the duo into Dahl's storyline declawed the two, forcing them to play the role of observer more than actor; their natural hijinks and mischief gets tampered down in a tale that seems 98% Wonka.
Bonus cartoons on the disc include eight to choose from: Here's Looking A-Choo Kid, Superfied, Jay Riding Jokers, Cat Got Your Luggage, City Dump Chumps, No Biz Like Snow Biz, The Maltese Poodle, and Castaway Tom.