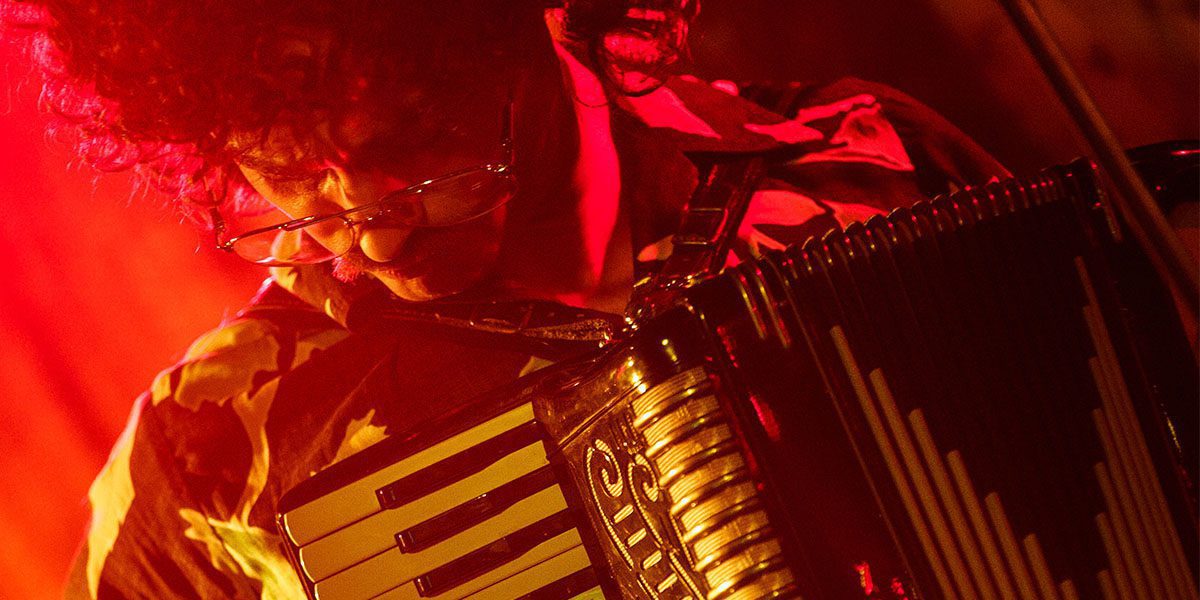 Directed by Appel (and co-written by Al himself),?Weird?is as wild and unruly as one might expect from Yankovic. I hope getting away any spoilers, the film is a riotous ruckus that is reminiscent of his previous foray into the cinema,?UHF. Parodying virtually every biopic stereotype,?Weird?takes its bizarre humour so seriously that it almost?feels?like it?s going to be an authentic re-telling of his life. However, it very quickly spirals into the Yankovic madness that we know and love. Filled with innumerable cameos, the film is full of surprises that are bound to entertain fans of Yankovic?s lifelong work. (Full disclosure though,?Weird?might not sit as well with those who are neither interested in him nor find him particularly funny.)
Carrying the film is an utterly hilarious (and stoic) performance by Radcliffe as the Weird one. Known for taking strange roles throughout his post-Potter?career, Radcliffe plays the silliness with such seriousness that one cannot help but laugh along the way. While Radcliffe doesn?t do any singing within the film, he embraces the bazaar with endless enthusiasm that one can?t help feel the love. Strong performances by Evan Rachel Wood as Madonna and Rainn Wilson as Dr. Demento also bring life to film as they play well together in the Yankovic sandpit.?
Although it has moments of heart within it, Weird is not a film with any particular agenda other than send up pop-culture. This is a film that wants to play with truth with playfulness. Audiences will undoubtedly finding themselves asking ?Is any of that true??? and that?s exactly the point. Weird serves as a reminder that all biopics require elements of untruth, no matter how many ?facts? they may be based upon. This is a film that dares to be stupid?but always invites you to be in on the joke.
Weird: The Al Yankovic Story is playing at TIFF ?22. For screening information, click here.