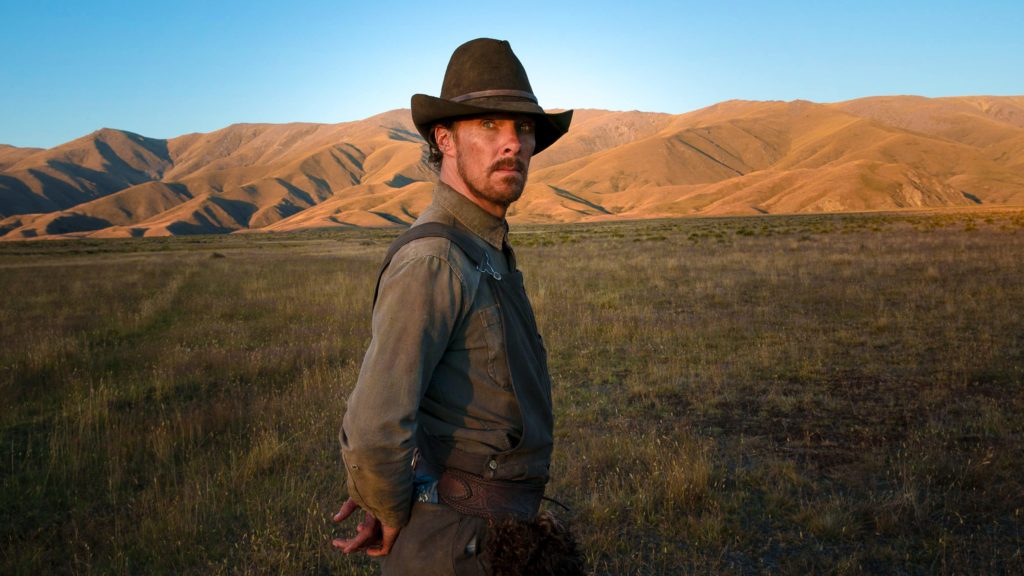 Although they have built a successful ranch together, brothers George and Phil Burbank could not be more different. Elder brother Phil (Benedict Cumberbatch) maintains a rough and dirty exterior who consistently praises his masculine mentor, Bronco Bill. Meanwhile, George (Jesse Plemons) is a sensitive soul who wants to be a part of the cultural elite. When George meets Rose (Kirsten Dunst), he is immediately smitten by her. After they wed, he welcomes his new bride and her son Peter (Kodi Smit-McPhee) back to the ranch. However, as family secrets begin to surface, tensions between Phil, Rose and Peter begin to rise, threatening the family dynamics.
In her first directorial effort since 2009?s Bright Star, Jane Campion?s latest is a stirring character drama that operates on a slow burn amidst the heat of the desert. Led by a cast that includes Dunst, Smit-McPhee and Plemons, it should be no surprise that Dog features some great work from everyone involved. However, the most noteworthy performance comes from Cumberbatch who absolutely transforms himself as brutish Phil Burbank.
With heat and affection, Campion?s?Power of the Dog?is a subversive examination of masculine stereotypes and their toxic effect on the soul. While the ?gay cowboy? trope has admittedly become a cinematic staple since?Brokeback Mountain?broke down barriers,?Power of the Dog?is more of an exploration of masculine culture than it is a love story. Set at a time when gender roles were supposed to be clearly defined,?Dog?speaks to the damage that can be done to the soul when who we really are fails to meet those expectations. Here, every primary character is living some form of lie that prevents them from being who they fully are. By subverting the tropes of the western genre, she opens a space for conversation surrounding what it means to lean into who you really are, even if it defies expectations of the dominant culture.
The Power of the Dog premiered at TIFF '21 on Friday, September 10th, 2021