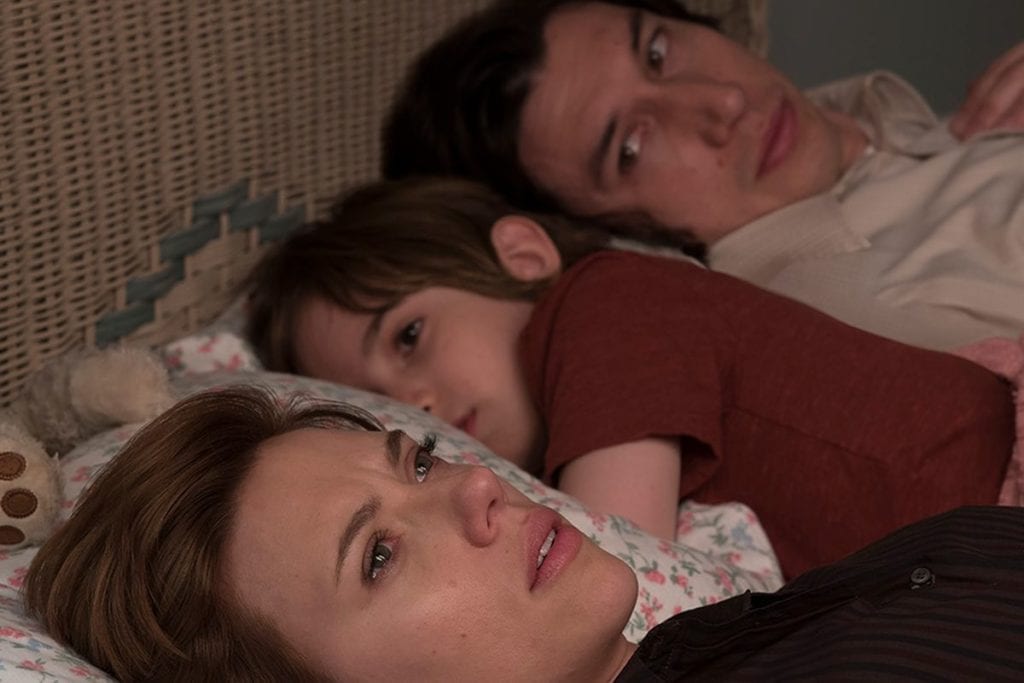 Marriage Story examines the fallout of Charlie (Adam Driver) and Nicole?s (Scarlett Johansson) failed marriage as they begin divorce proceedings. Though both of them want to ?make this easy? and ?do what?s best for their son?, civility slowly begins to disintegrate by adding lawyers and looking out for their own interests. When Nicole moves from New York to Los Angeles to be with her family, things begin to unravel more rapidly, pushing them to their personal and creative extremes.
Written and directed by Noam Baumbach (The Meyerowitz Stories), Marriage Storyworks on every level and may be the best film of his career. Known for his signature awkward banter and flawed characters, Baumbach paints a portrait of what happens when what once was a loving marriage is exhumed at the hands of lawyers and bitter hearts. Anchored by Oscar-worthy performances from Adam Driver and Scarlett Johansson, Baumbach showcases all the messiness of a divorce without ever taking sides or simplifying the arguments. In Marriage Story, there are no heroes or villains. Instead, there are only two people attempting to navigate all the pain and frustration that comes with ending their relationship. Rather than bog down the viewer with flashbacks and very little backstory, the film focuses entirely on the present and what has to happen next in order for this family to find a new space for success and healing.
Honest, searing and hilarious at times, Baumbach's Marriage Story spins a story that shows the true pain of family separation while also showing what a couple needs to do in order to begin again.
Marriage Story had its North American premiere last week at the Toronto International Film Festival and plays in theatres starting November 6th, 2019. It will also stream digitally on Netflix as of December 6th, 2019.