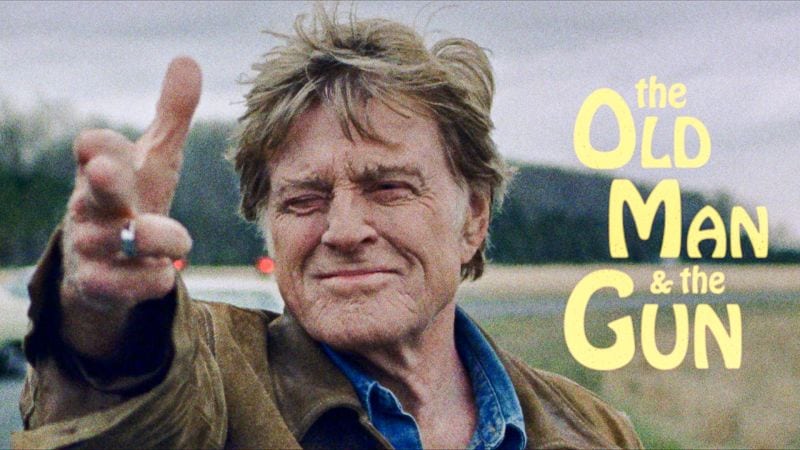 Taking place in the early 80s, The Old Man and the Gun?follows the (mostly) true story of Forrest Tucker (Robert Redford), a man in his 70s who?s sole passion is robbing banks. Acting as a gentleman but packing a gun, Tucker and his ?Over-The-Hill Gang? set out to rob banks across the country. Wrapped up in the pursuit are Detective John Hunt (Casey Affleck), who becomes captivated with Forrest's commitment to his craft, and Jewel (Sissy Spacek), a woman who loves him in spite of his chosen profession.
Written and directed by David Lowery (Pete?s Dragon, A Ghost Story), Old Man has a timeless feel to it that adds to its charm. Filmed largely on older technology, Old Man simply looks as though it has been lost in time. More importantly, however, the?film seems to exude pure joy in every aspect. Riding on the back of Redford?s inimitable charm, the film is captivating from start to finish. Rumoured to potentially be Redford?s last acting role, Old Manwould be the most appropriate example of his talent as he simply owns every scene of the film. Whether he?s charming his beloved Jewel or playing cat-and-mouse with Detective Hunt, Redford?s star power is on full display in this piece. If the rumours are true, it would be a fitting close to a career playing lovable outlaws in such films as Butch Cassidy and the Sundance Kid?or The Sting. (For what it?s worth, this is not to take away from the rest of the cast either. Every person in this film plays their role with earnestness and free-wheeling enthusiasm.)
Appropriately, Lowery?s script speaks to the concept of time (and timelessness). The story of Tucker and his team catches fire not because of the sheer number of their crimes but, rather, because of their age. With each robbery, the gang gains notoriety for their charm and humility as they move from heist to heist. (In fact, their victims are so pleased with the thieves that they almost?seem pleased to have been a part of the heist?) Their age, style and sheer enthusiasm for their art builds a respect across the country for their thieving ways.
In many ways, stealing gives Tucker life.
His ?profession? is not one of angst or revenge. It?s simply what he?s best at and gives him joy. In many ways, Tucker serves as inspiration for Detective Hunt, rather than foil. Burned out and frustrated at work, Hunt seems lost and lifeless. Despite his love for his family, Hunt is a man who has no direction in his life? until Tucker invites him to play his game. Tucker serves as an example of what it means to enjoy life and, as the two begin their chase, Hunt gradually breathes life again. In many ways, Hunt needs Tucker to survive? and Tucker needs Hunt to thrive. They inspire one another to greatness (and, oddly, demonstrate the power of pouring into one another?s lives.)
In the end, The Old Man and the Gun?may not appeal to a younger audience initially, simply based on its style. This film is a celebration of life and the career of one of Hollywood?s greatest sons. However, it is a film to be cherished and is filled with joy. Whether or not it is Redford?s last role is almost irrelevant.
Despite his age, Redford has never seemed younger.
For audio of our full interview with one of the film?s stars, Barlow Jacobs, click here.