Ben Whittaker (Robert De Niro) takes on an internship at Jules Ostin's (Anne Hathaway) startup company as a seventy-year-old. His life has fallen into the routine (read: boring) since his wife died, and his career as an executive for a telephone directory company is well in his past. Still,?Ostin isn't interested in the program that is supposed to make her?company more palatable to investors, even after Whittaker is assigned to her. Let the odd couple pairing commence!
While the special features on Warner Bros.' film do shine some light on the hilarious interns (Adam DeVine of?Pitch Perfect?shines), the film is?both a comedy and coming-of-age film for thirty year olds. Ostin is a hardworking (overworked?) mother who is addicted to her work (yes, that's a lot of work). Whittaker wants her to be happy, and he does his best to run interference for her, but is that enough? If someone doesn't want to change, can they really pick a new direction?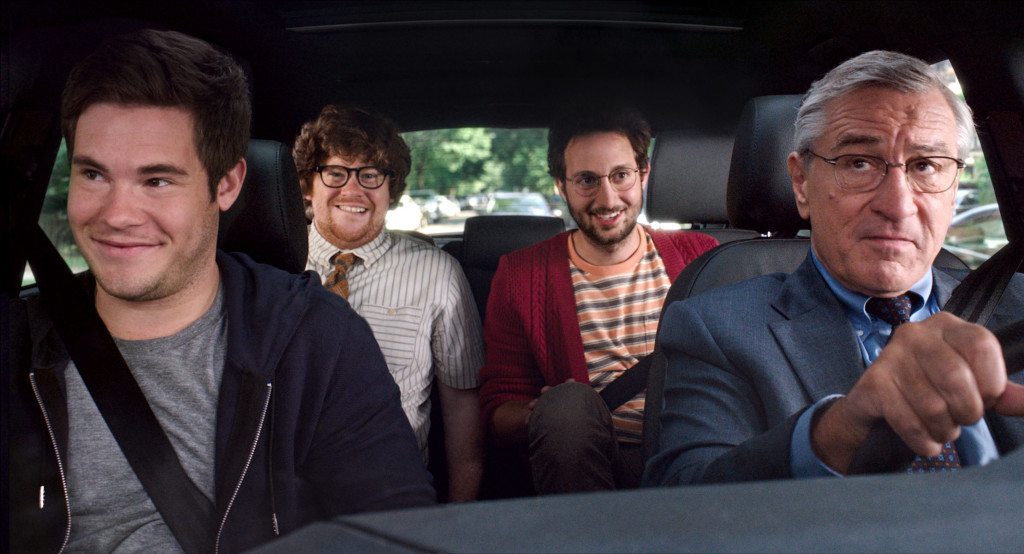 What?The Intern?seems to show in the end is that, just because a woman is married to her job, she shouldn't be betrayed by her husband. [To be clear, having an affair is not the answer to unhappiness in marriage.] But what the film doesn't really address is that Ostin has lost sight of her husband and daughter – it's just flipped the script on which married partner is causing the problems at home.
For a startup company to succeed, one or more interested parties have to be completely bought in. (I learned that on?Shark Tank!)?Nevertheless,?without some serious boundaries established, can real change actually occur? We are to guard our hearts, to see everything in balance, and to recognize how to have a multidimensional life. Unfortunately, the work life of a man has been 'acceptable' for years, and now, it's been adopted by women fighting their way through the glass ceiling. It's too bad that while we see the film 'wrap up,' we never get a justifiable resolution to many of the issues plaguing Ostin.
Yes, the interns are funny – especially when they break into Ostin's mother's house – but the film isn't the comedy that the trailer would have you believe. It's a serious, even tragic, look at what it means to pursue your dreams to the detriment of everything else.