Sam Elliott is the voice of Dodge, the actor you've seen in Westerns even if you couldn't name him then, and a chiseled-looking guy you'd say 'yessir' to if you met. But lately, Elliott has been playing type against type (see:?The Ranch), and now he appears in Brett Haley's?The Hero, a comedy-drama about a pot-smoking actor watching his life fade into the credits. Then cancer strikes.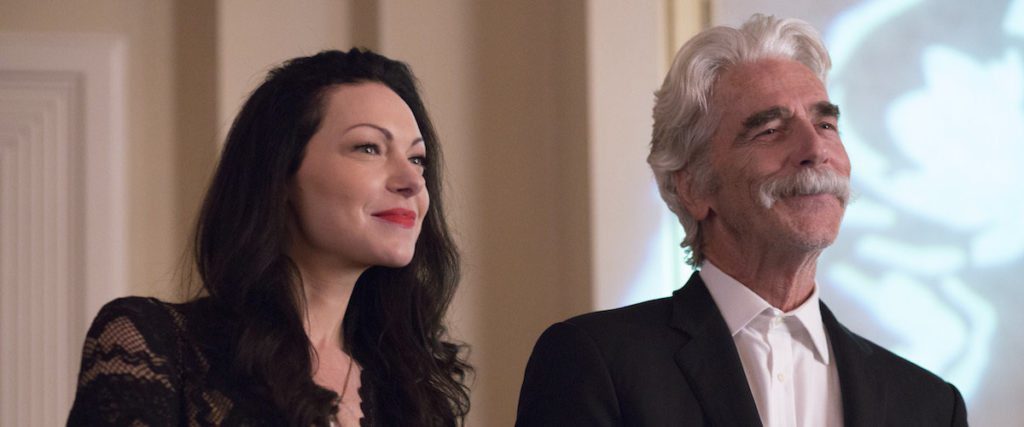 While Lee Hayden (Elliott) thinks he's just intended to relive the glory days with Jeremy (Nick Offerman), a long-time co-star of Hayden's, puffing on some weed, life has a different plan. Diagnosed with cancer, he finds himself exploring other options. Enter Laura Prepon's comic Charlotte, whose banter stirs something in him, as well as a desire to reconnect with his estranged daughter, Lucy (Kristen Ritter), and the need to land one final iconic role.
While the film is certainly funny, it's worth noting that Elliott's role here is no accident. He's the epitome of old school cool, of timeless power and manliness. And yet he still finds himself staring at the clock, watching the drip of the sand, recognizing as Hayden that his time is coming. It's a look at mortality, with a grin, but it's a reminder that time waits for no man, no matter how cool.
Special features include Haley's commentary as writer/director alongside Elliott, as well as a photo gallery.?