In the tenth season of CBS' long-running comedy about a circle of seven friends (and some of their hangers-on), the subjects have turned primarily from video games, comic books, science fiction, and dating to… marriage and children. The humor is still quirky and clever, and the characters are all there – but?The Big Bang Theory?has changed.
Now, Leonard (Johnny Galecki) and Penny (Kaley Cuoco) are married, even if they do it again to try and include everyone; Howard (Simon Helberg) and Bernadette (Melissa Rauch) have a baby; and Sheldon (Jim Parsons) and Amy (Mayim Bialik) … enter into a new Roommate Agreement. And Raj (Kunal Nayyar), poor guy, tags along everywhere.
I'll admit that I used to find the show laugh-outloud funny on a regular basis, and don't so much anymore. It's funny periodically, but it usually makes up for it for regular audiences by allowing us to see how the gang is growing together and working through situations. For this season, it's about what it means to?really?love someone.
So many sitcoms today run off the air as soon as marriage happens. But?The Big Bang Theory?has moved past the being in love or dating phase, to really working on what it means to love each other. Through the ups and downs, and Sheldon, these folks work out what it means to really love each other in their individual ways – and it's a beautiful thing.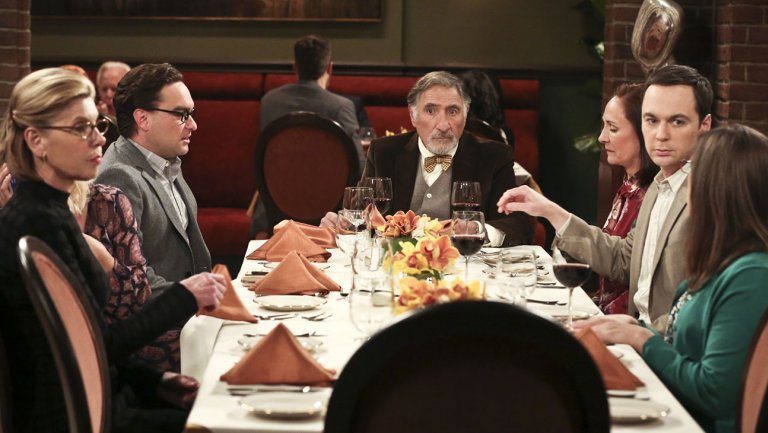 Special features on Warner Bros.' Blu-ray/Digital HD package include five featurettes: $JustAskBBT, Mad Props, The Ever-Expanding Universe of The Big Bang Theory, Who's The Baby Now? and Best of the Big Bang Theory:2016 Comic-Con Panel, and a gag reel!