In Angels Memorial Hospital, the staff are overworked, underpaid, and without resources. But they've got Marcia Gay Harden!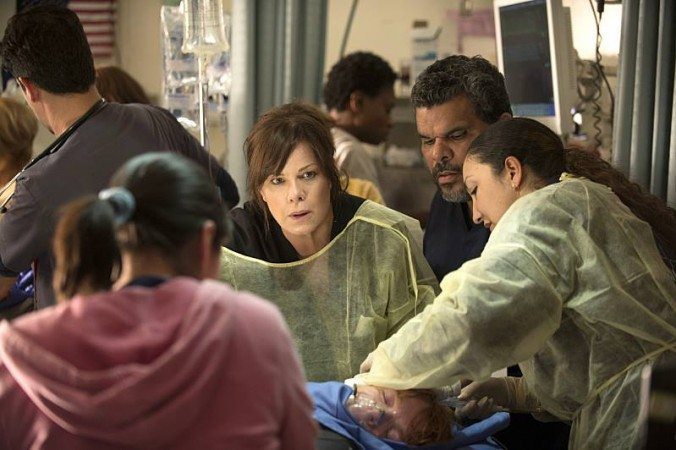 In the second season of the intense medical procedural, the crew at the hospital tackle rape, autism, Parkinson's, and levels of grief that have been boiled down to seriously dangerous levels. Led by Harden's Dr. Leanne "Daddy" Rorish, the teaching hospital's ER becomes a hotbed for tough decisions and big picture life lessons about what it means to be human and what it means to face life-and-death decisions.
With Jesse "Momma" Salander (Luiz Guzman), the head nurse who keeps most everyone in line including Rorish, second-year resident Malaya Pineda (Melanie Chandra), Parkinson's-beset Dr. Rollie Guthrie (William Allen Young), Head of Surgery Dr. Will Campbell (Boris Kodjoe), Rorish has plenty of help, but even more personalities to manage and accommodate. [We know these medical shows are more about the personalities than the sicknesses, right?]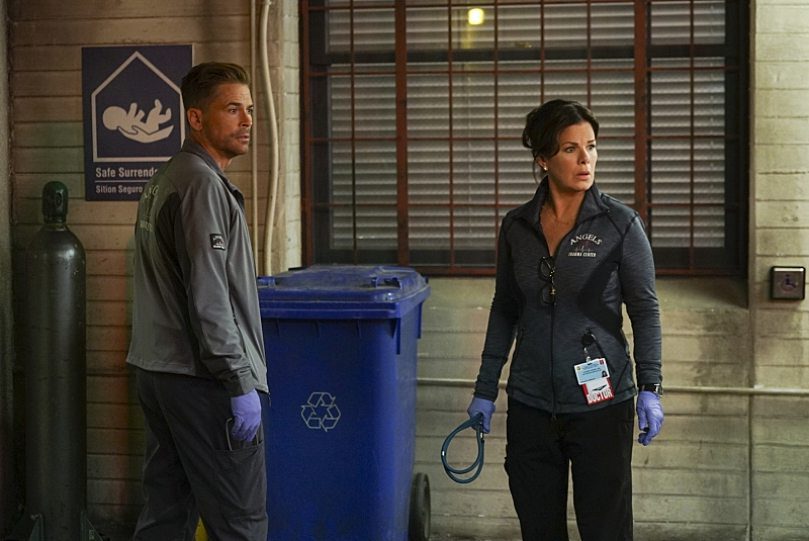 Speaking of relationships… Rob Lowe joined the show in the second season to stir things up. He's a military doctor, Dr. Ethan Willis, assigned to work via the Combat Casualty Care Research program, who has different methods and ideas about how the ER should work. Ah, so many personalities and so little time…
For fans seeking more of what makes the show tick, the special features include a look at Episode 207 ("Operation Submarine"), a retrospective on the second year, a behind-the-scenes look with the show's boss, gag reel, and extended/deleted scenes.?