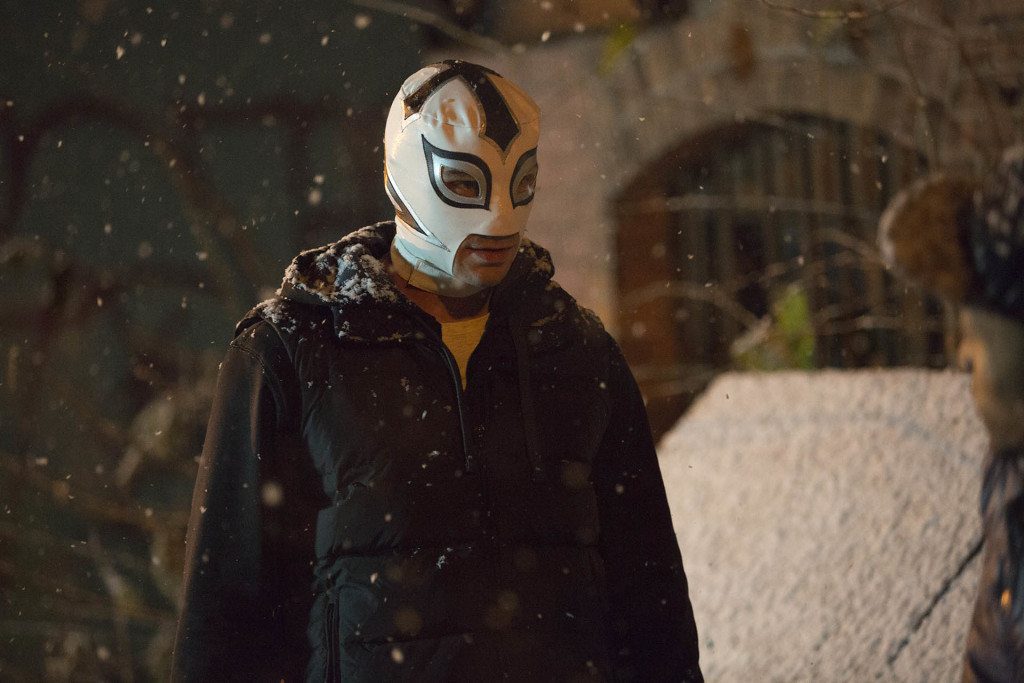 Brett Granstaff is no stranger to the silver screen. He?s acted and produced alongside some of Hollywood?s best in films like?Vice and?Black Mass.? In his latest?project, The Masked Saint, Granstaff plays Chris Samuel, a pastor who lives a double life of a professional wrestler.? I recently had the opportunity to talk with him about the film and the lessons one can expect to get out of it.
Granstaff was motivated to take the lead role in The Masked Saint after reading Chris Whaley's book of the same name, where the pastor?detailed his adventures and lessons of preaching by day and wrestling by night. His first reaction was, ?A pastor that doesn?t turn the other cheek?? Wait.? Is this real??? People tend to put pastors on pedestals, and the book reminded him they?re people like everyone else. In addition, it immediately made the kid in him come out?you know, the kid?who watched WWF (now WWE) and NWA matches on Saturday mornings and perhaps went to see Hulk Hogan or Ric Flair in person. To make it more authentic, Granstaff did his own stunts for the film, so you'll see him actually?wrestling as he plays the role of The Saint.
One unique aspect of The Masked Saint involves the film's casting?specifically ?Rowdy? Roddy Piper, who plays the role of Nicky, a wrestling promoter. Sadly, Piper passed away before the movie came out, but Granstaff noted that he was a fantastic?actor and impressed everyone with his graciousness and humility. Piper made time to talk to everyone while on set?even fans who showed up on occasion to see the famous wrestler.
Recently, series such as Daredevil have featured protagonists who live double lives with their nighttime persona being a hero who helps others in their times of need. ?Grandstaff's character in?The Masked Saint?is similar, prompting me to ask him?if he thought the movie was in the same vein as these series. People have noticed a similarity, but he notes?the film?was never conceived in that manner. Instead, he likened it to a battle of David versus Goliath, specifically with the contrasts of?light/dark, various physical sizes of the wrestlers and other actors, and one person confronting and taking down an unstoppable force.
I asked Granstaff about a common issue that tends to plague faith-based films: showing/telling too much and not allowing the audience to think. At this point, he shared that in most films of this nature, the director and writers (of which he is one) often preach to the choir and beat people over the head with specific points. His goal was to provide multiple themes that are more subtle in nature (he gave the topics of bullying, domestic violence, faith, and judgmental attitudes as examples), allowing everyone to take something away from the film. ?A good movie can reach all kinds of people,? he added. Two ways?this was accomplished in The Masked Saint involved higher production values and authentic situations?including scenes?in the locker room?that offered?a more realistic feeling.
In the end, the test will be whether audiences come out to support the film and recommend it to their friends and family. By offering a non-syrupy movie?that shows both sides of situations in?day-to-day life, Granstaff hopes The Masked Saint will accomplish just that.
The film opens in theaters starting January 8th, 2016.