The issue of abortion is a constant in American politics. That was true even before the Row v, Wade decision, and has been supercharged since the current Supreme Court struck down that decision in Dobbs v. Jackson Women's Health Organization earlier this year. No doubt it will continue to be a political issue for many years to come. Call Jane, from director Phyllis Nagy, certainly sees the political aspects, but more than anything else, wants us to see abortion as a very personal issue.
The story is inspired by actual events. It is set in 1968 Chicago—a very politically charged time and place. While protesters are chanting "The whole world is watching!", Joy Griffin (Elizabeth Banks), a conservative housewife, learns that her pregnancy could trigger a deadly heart problem. Joy doesn't want an abortion, but she must have one to be sure she is around for her husband and daughter. But this is still five years before Roe. Abortion is illegal.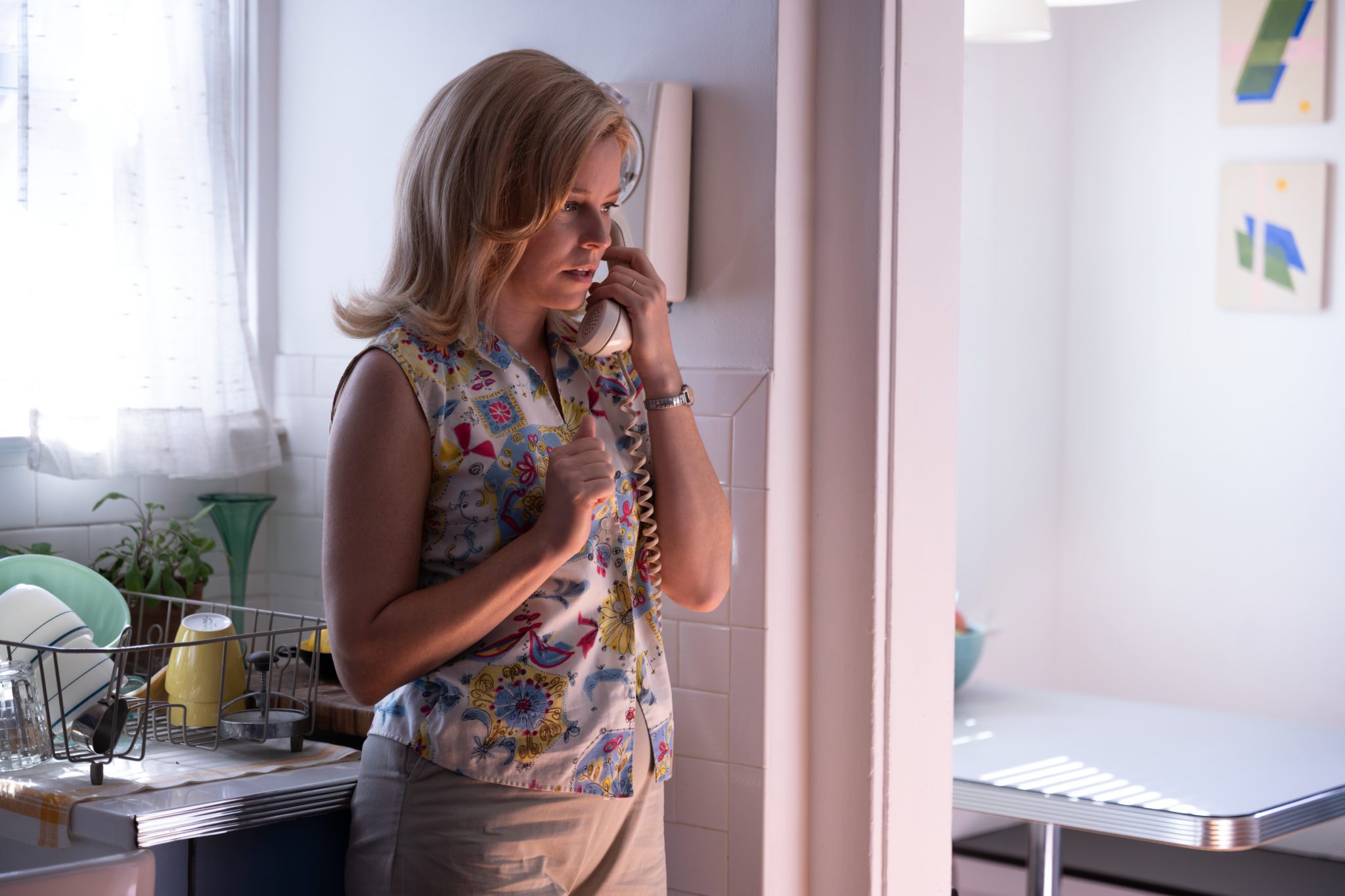 Joy seeks an exemption from the hospital because her life is threatened. The all-male committee turns her down. (This committee has only allowed one exemption in ten years.) In desperation she calls a clandestine group—the Jane Collective. Someone from the group guides her through a safe procedure to terminate her pregnancy. Knowing that other women face the same problem, Joy gets involved in the Collective.
The Janes were a wide range of women—housewives, academics, activists, students, and even a Roman Catholic nun. They are led by Virginia (Sigourney Weaver), a long-time advocate for women's health, and Gwen (Wunmi Mosaku), who is committed to justice for poor women. The group of women all have various roles in the care of women and the growth of the project. As Joy becomes more involved, she takes on a leadership role.
One of the issues to be addressed is the cost. For the most part, only well-off white women have access because of the costs. Poor women and most women of color cannot pay. Joy comes up with a revolutionary idea. To cut the cost, they will eliminate having a doctor involved. They will learn to do the procedure themselves.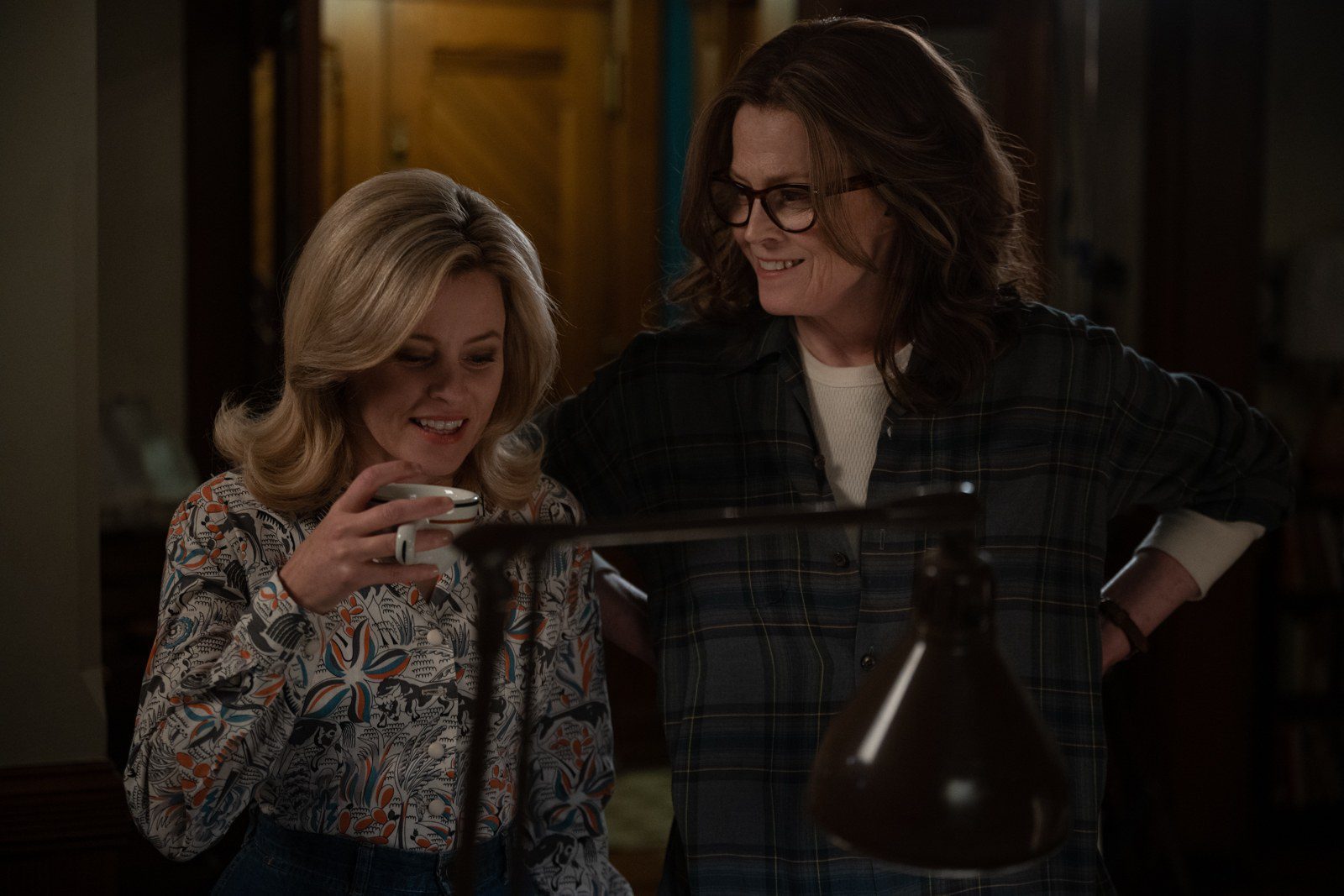 The film shows that the question of abortion is multifaceted. It involves questions of finances, race, and the rights of women. It also shows that there are many reasons for a woman to seek an abortion. This film doesn't judge between them, but it does give us examples of the needs of the women who have turned to this solution. It also shows that for many it can be a difficult and painful decision. The women of the Jane Collective saw themselves as caring for the pain of these women—not just providing service.
I am old enough to remember the world before Roe. It is not that there were no abortions then. But there were very few safe abortions. As the film shows, those with money and connections could find them. I saw the film as part of the Sundance Film Festival five months before the Dobbs ruling. Even at that time, it seemed that the pre-Roe years were on the horizon. The questions this film raises about women's rights and the justice of abortion for those who can travel to safe places need to be part of our considerations of this question moving forward. We also need to keep the suffering of the women involved in the forefront.
Call Jane is in general release.
Photos courtesy of Roadside Attractions.